Are you familiar with the movie version of this book? Several years before the film came out I've read this book and loved it so I just had to write a book review for it.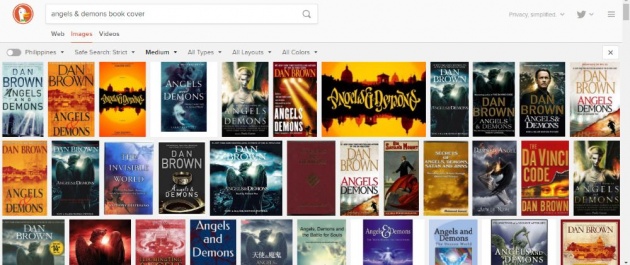 (Artgirl's screen cap of the various book cover changes via DuckDuckGo web search result)
But first let me tell you about Dan Brown, the book author.
♣ Who is Dan Brown? ♣
The creator of the Robert Langdon series is Dan Brown, an American author who became known internationally because of the controversial The Da Vinci Code book.
(Artgirl's screen cap of the various book covers via DuckDuckGo web search result + Dan Brown's ptofile photo from goodreads)
Angels & Demons is actually the first book in the Langdon series but it is that second book I mentioned above that made him famous because it is more fictionally fantastic and outrageous. He got really famous that he was doing interviews left and right.
If you research online you will read more about him after The Da Vinci code was released. Interviews about Angels & Demons were written and videos were made together with the second book because of the intriguing elements in his fictional books. Plus, you know how religion can be such a hot topic right?
(Remember the movie I reviewed and blogged about, The Passion of the Christ? That's another religious popular entertainment thing that's controversial.)
According to GoodReads's author profile, Dan Brown is:
The son of a mathematics teacher and a church organist, Brown was raised on a prep school campus where he developed a fascination with the paradoxical interplay between science and religion. These themes eventually formed the backdrop for his books. He is a graduate of Amherst College and Phillips Exeter Academy, where he later returned to teach English before focusing his attention full time to writing.
Thus if you read his books, you will notice the influence and combination of both math or science and religion. Plus the treasure hunting in his books is due to his upbringing, where during Christmas his father would have gift hunting activities for them as kids.
♦ Book Summary ♦
This is the cover of the book version that caught my attention years ago. Eventually I did buy it and I'm still glad I did!
Basically it's story involves a CERN director (Maximilian Kohler), a physicist's daughter (Vittoria Vetra) and world renowned symbologist Robert Langdon who will prevent the Vatican from getting destroyed by antimatter created by Vittoria's murdered father. That creation was redone as a weapon thus Langdon and the scientist Vittoria will go through a sort of treasure hunt which will involve various ancient places and several people like the Pope, priests and the Illuminati in order to find the weapon and stop the destruction of the "home of the Catholic Church".

My Review of
♥ Angels & Demons ♥
(Photo credit via Pixabay)
How can you combine Science & Religion in one fast-paced and fun book? This fictional novel shows you how it's done.
Several years ago, I saw Angels & Demons by Dan Brown in a bookstore shelf and from then on I've always wanted to read it. I never did read its book synopsis or anything about it at all – never researched it online or even asked anyone who've read it and never touched it. I used to just look at it whenever I see it thinking "One of these days I"ll be reading you." And so, when I finally bought the book then, it came as a surprise to me that it's about one of the famous rivalries on Earth today!
Angels & Demons is indeed an intelligent and fascinating read. The Science vs. Religion angle is superbly written. Truly I say to you, this is a fun, kind of educational and Christian-inspired book-in-one! No it does not preach religion nor does it teach math or science, but it somehow deals with all of them.
(Photo credit: Vaticano via Wikipedia)
Since the existence of science, the Catholic Church has always found a way to condemn scientists' findings or to punish those who proves otherwise what the church had been teaching. In all those centuries ago, a lot of people were killed, excommunicated or prosecuted because of science and it's proof of how things actually are; which disproved how the Bible explained those same things.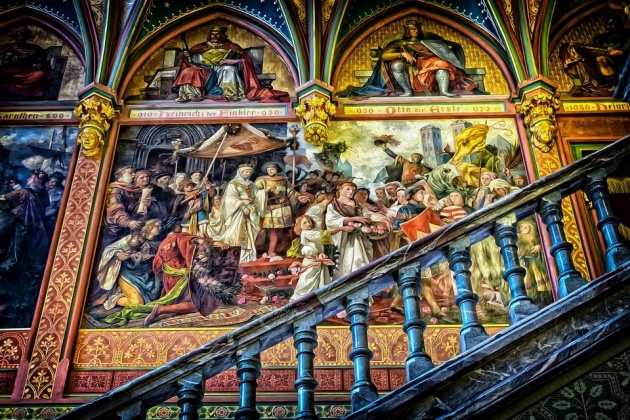 (Photo credit via Pixabay)
Dan Brown excellently and carefully weaved a story that somehow answers questions about religion and science but also leads us in search of more answers. It allows the reader to question his/her beliefs in a Higher Being and our trust in Science and Technology.

(Photo credit via Pixabay)
If science can prove that what the Bible says can actually be scientifically done, where then would religion go? Would science be finally able to be connected with Religion? What use will we have of Christianity or religion in general once science has "revealed" all Christianity's secrets? Would religion and belief in God cease to exist? But where would the "shattered" universal mysteries and people's faith go? Where will science bring it? These are the questions that may arise upon reading this book.
If one reads it more intently, understand it without bias and ponder on the sort of wisdom it imparts, the answers may come to each of us. And oh what a ride it was while reading it. It is really such a page turner because of the "treasure hunting" activities all over Rome, Italy. One would definitely want to have a tour of Rome or the Vatican because of this book.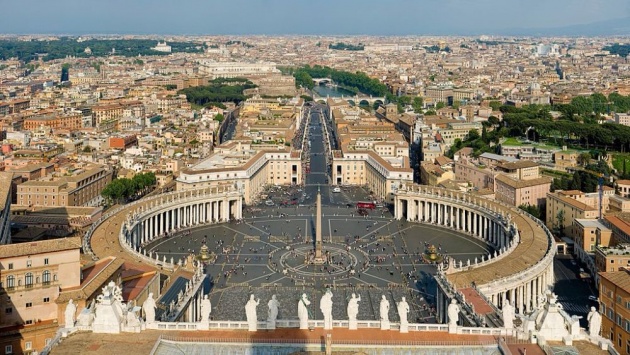 I believe this book also shows that science and religion need not be in contrast with each other, rather should be looked upon as partners – much like coffee & cream, yin & yang, the sun & moon or man & woman.
Certainly, all things come from something and yes, all God's miracles may someday be explained and scientifically done but still a Higher Being is no doubt behind everything (even science) and vice versa.
On a scale of 1 to 10, 10 being the most excellent, I give this book a perfect 10!
P. S. Do I prefer the book over the movie? Let me show you the trailer first.
Based on the trailer, even though it looks kinda exciting now than when I first saw it years ago, yes I still prefer the book. I haven't seen the movie even up to now because I'd hate to overwrite the wonderful images of the book in my head. Lol. But never say never right? Who knows, I might watch it one of these days.
P.S.S. You can buy a copy of the book online on eBay too.
For more of my other books, movies or TV show blogs, click below to read them:
If you're not a Bitlanders member yet, sign up and click here
and be appreciated for what you post plus earn extra $$$.
© Art x Stephanie Rue
All rights reserved