In now a day's Pakistan is facing the lot of problems but terrorism is the big problem of Pakistan. Government is totally failed to stop the bomb blast especially in Khyber Pakhtunkhwa.

Bomb was blast near police line in the bus stop. In this blast thirteen peoples were killed and 14 were injured. Eyewitnesses and police said that the bomb was blast at 1 pm. And the ten feet dark hole become at the blast place. After the blast security forces covers that place. Injured peoples were shifted to the district headquarter hospital and the most serious injured were shifted to the Peshawar hospital. 5 kilogram explosives were used in the blast. One television channel said that this place was so important because at one side there was Girls College and on the other side there was Kohat castle.All the political parties and leaders condemned this bomb blast. Investigation has been started by Punjab police.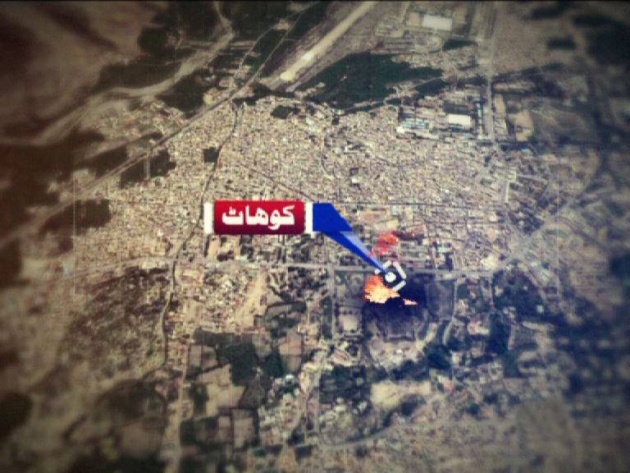 In another blast four peoples were killed and one injured. This bomb was blast at 2 pm. Injured person was shifted to in to the Peshawar hospital.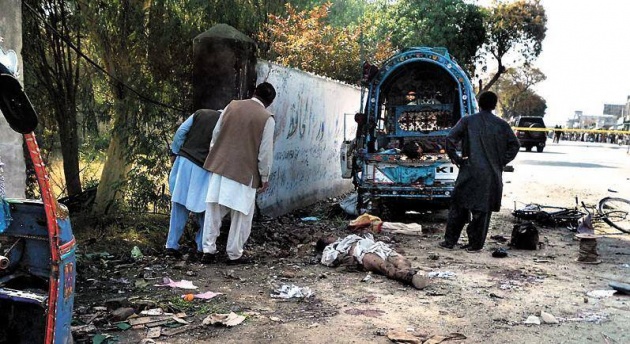 Now the Pakistan government will have to take some serious steps to stop these blasts for saving the precious lives. Many persons are killed by these bomb blasts from so many years.