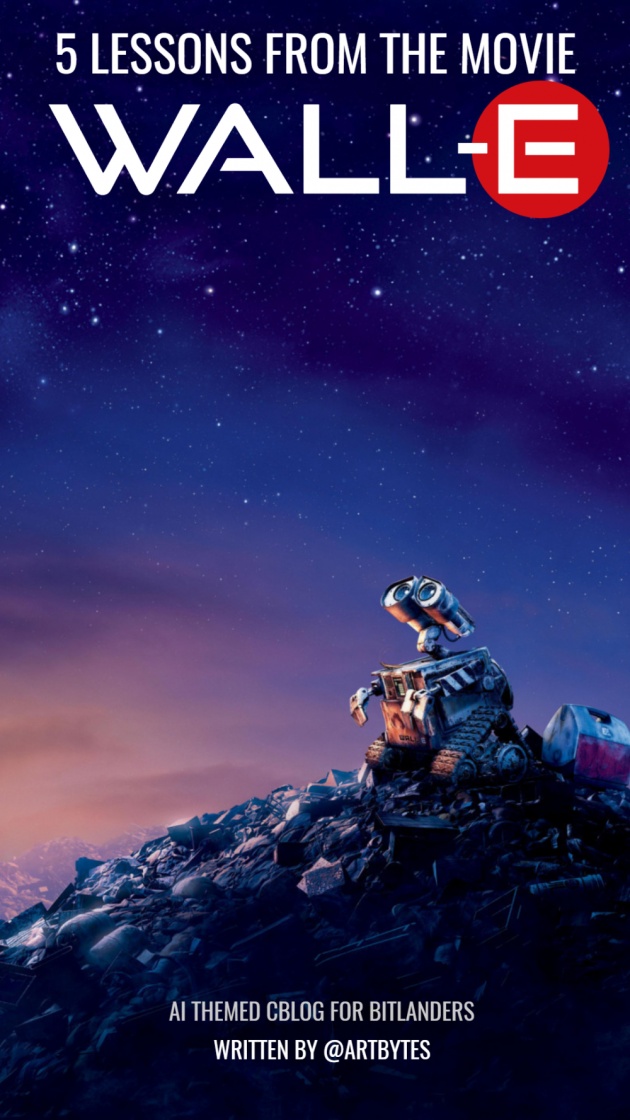 Image Credit: edited by @artbyes via Pixteller. Original image: Fanart.tv
What could happen if we depend too much on technology?
Hello! In this edition of my cblog, we will discuss Five Lessons we could learn from the movie Wall-E, particularly on what could happen if we depend too much on technology.
On the side, we will also see what could happen to our planet if we don't manage our garbage properly.
In the Disney movie Wall-E, we take a glimpse of the future if we don't stop creating garbage also, this movie also shows us what could happen if we rely on technology on everything that we do every day.
5 Lessons From the Movie Wall-E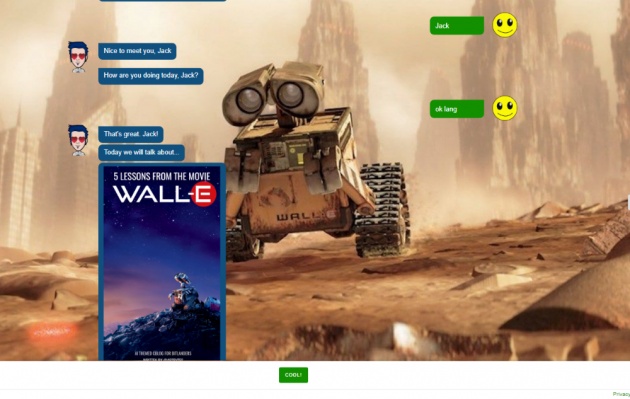 Screenshot of the c-blog: 5 Lessons From the Movie Wall-E.
In this movie, we could learn at least five lessons and see what could happen to the whole planet and humankind if we continue to do what most of us are doing today. Namely, too much commercialism, resulting in unmanageable disposal of garbage.
Interact in this cblog and learn those five lessons.
~°~°~°o0O0o°~°~°~
If you like this chat-blog, please share.

John Reynold Loberiza (a.k.a @artbytes) is a freelance graphic artist, web developer, and blogger. He is also a licensed Financial Adviser under Insular Life.
The content of this blog post is the author's original work. Proper credit is always given to the respective sources of information and images. Please feel free to check out my other blog posts: http://www.bitlanders.com/Artbytes/blog_post
If you have any reactions or inquiries regarding the subject of this post, please write it in the comment or send the author a private message.
Follow me on Twitter: http://twitter.com/jrlcentral
or email me at jrlcreativeideas@gmail.com

°~°~°o0O0o°~°~°~
Join Bitlanders
If you are not a member of Bitlanders yet and you are a content creator- a writer, blogger, photographer, an artist or a hobbyist, you can earn from your creations (blog posts, photos, artworks, or videos) by uploading them in Bitlanders.
You can join Bitlanders by clicking this link-> http://bit.ly/Join_bitlanders