[Artificial Intelligence] Cloud Professions Of The Future: What The IoT-architect And AI-Programmer Will Do - Photo credit: cio, edition by Amber255 via bitLanders
Specialists in AI, machine learning, IoT architects - these professions are born in front of our eyes. What future awaits these developers in the near future?
A person can easily get confused about the variety of IT specialties. What professions will be in demand in the era of information technology innovation? What new job functions will a person need?
Information technologies became available for everyone and the attitude towards IT and AI presence in everyday life changed insignificantly and gave impetus to the development of the Internet of Things' concept. Over the past ten years, IoT has managed to penetrate into almost all areas, shifting to smart devices concern for the comfort and safety of a person, performing monotonous or dangerous work and forming a common information space with it.
The migration towards cloud computing in business has grown exponentially over the last 12 months, with new installation of public and private cloud network infrastructure becoming a key area of successful business operation.

Credit: cloudcomputing-news
AI and machine learning systems are being implemented in all spheres of human life. While the level of independence of such technological solutions is minimized, but even now, the question of trust in AI is in the foreground. AI can take on the negative traits of humanity, be biased and even cruel. The full responsibility for the further development of AI lies with the developers.
Professions of the future
Watching the ever-growing popularity of information technology, you begin to wonder what new professions will appear in the near future. Take cloud computing: today, jobs like cloud specialist or cloud services engineer (and other variations on this topic) are commonplace in the IT market. And how it was 10 years ago? I think no.
And do not be confused by the constantly emerging new IT professions and related responsibilities, grab the most talked-about technologies and trends. Think about the Internet of things, machine learning, data mining, and more.
You can say that the new vacancies lack creativity, as, for example, in the sphere of the aforementioned cloud computing. I simply draw your attention to the main trends with traditional names, as is the case with the rapidly expanding position DevOps Engineer. And this list goes on, which makes the discussion about the emergence of new professional niches all the more relevant.
The formula for the emergence of new professions in the field of IT is simple, but it still lacks one detail. Today, the emergence of new IT posts does not reflect the emergence of new technologies but signals fundamental changes in the field of information technology - in particular, about their evolution at all levels: from service support and maintenance organizations to business leaders.
The Future of the World: AI and Cloud Computing - Video credit: youtube
In some cases, new, promising professions reflect blurred boundaries between the still clearly delineated roles performed by certain departments in organizations (how do you like the assistant attorney working in the field of artificial intelligence?). The opinion that information technology and marketing have nothing to do with each other has long been outdated.
We are witnessing the emergence of such new positions as the IoT architect, quantum machine learning specialist, AI developers.
Architect of Internet of Things (IoT architect)
The architect of the Internet of things is one of the top positions. The Internet of Things (IoT) is growing rapidly, and the business is trying to understand how best to integrate the capabilities of IoT into its supply system, while, at the same time, ensuring high-security standards from cyber attacks.
But the Internet of Things has also spawned a huge number of new professions. Try on positions such as the developer of IoT solutions or the architect of IoT solutions. It is enough to combine the two urgent problems of the IT-sphere and the new position will be ready.
These positions are very blurred, they reflect only the growing role of information technology in leading business strategies.
In the IT field, such positions lie at the junction of sensory data, cloud computing, and mobile application development. However, these positions require not only IT skills, but also a deep understanding of business mechanisms, and attention to the Internet of things data will ensure high work efficiency.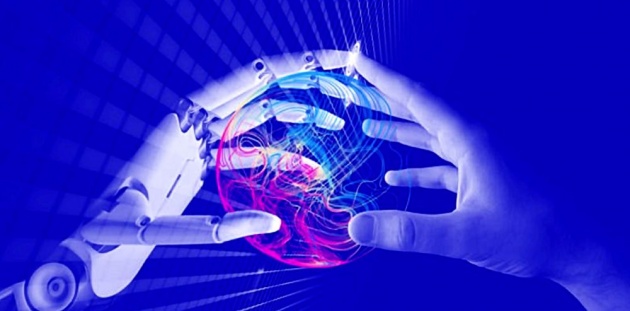 Cloud Professions Of The Future: What The IoT-architect And AI-Programmer Will Do - Photo credit: factoryberlin
Quantum machine learning specialist
It may sound very futuristic, but the era of quantum machine learning specialist is closer than many imagine. As many of the largest technology companies push the boundaries of quantum computing, we are faced with an abyss of possibilities in the form of quantum algorithms. Programmers in this field will be incredibly in demand among pioneering companies seeking to create original hardware for the future.
What is a quantum algorithm? It is a multi-step procedure performed on a quantum computer. It solves a particular problem, for instance, searching a database. Quantum machine learning's software uses quantum algorithms to send information and makes it a way inaccessible to a computer we use now.
Quantum machine learning opens up completely new possibilities and prospects that can surpass the most famous classical algorithms used in machine learning. The effect that can be achieved with the help of quantum computers is called quantum acceleration of machine learning.
The possibility of using quantum computers in machine learning has recently attracted more and more attention amid the rapidly growing power of quantum computers.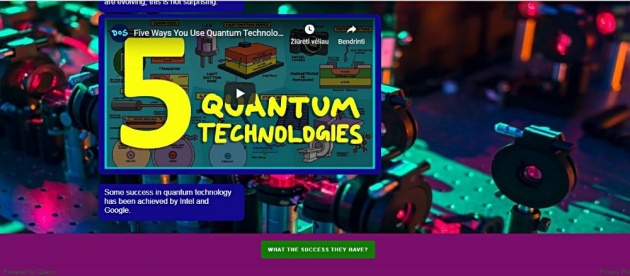 [Artificial Intelligence] Cloud Professions Of The Future: What The IoT-architect And AI-Programmer Will Do - Photo credit: factoryberlin
AI Developer
Against the backdrop of the technological race, the war for talents is becoming more fierce - especially considering the fact that the demand for AI developers exceeds their number. Top industry professionals can now earn millions of dollars.
The developer of intelligent systems (Intelligent Systems Developer) is engaged in the development of technology and software systems that, based on the knowledge base of a particular subject area, are able to solve complex creative tasks that require the development of new logical connections and the search for innovative solutions.
In fact, intelligent systems have artificial intelligence (AI), are capable of accumulating knowledge and using them in different situations, and are able to make decisions without human intervention. Intelligent systems based on artificial intelligence are able to learn from experience, analyze security, establish new connections, are able to adapt in accordance with current data and the capabilities of remote monitoring and control.
Check my new Querlo chat and find more info about these professions. There is info on:
1. The situation on the Internet of things 2. Who is an IoT Architect?
3. Quantum technology development 4. Who is a quantum machine learning specialist?
5. AI systems: industry development 6. What will the AI developer do?
Chat with me, please, about Cloud Professions Of The Future (link opens a chat in a full-screen mode)
On A Final Note
Intelligent systems may also include sophisticated artificial intelligence (AI) software systems, such as search engines, chatbots, expert systems, and other types of software.
The development of artificial intelligence (AI) carries the risk of destroying some of the professions around the world. But there is good news: according to forecasts, by 2020 AI will create 2.3 million jobs, offsetting losses from automation.
Together with new professions, artificial intelligence will help create new areas of business. With automation, the demand for specialists with technical skills who can repair AI machines will grow.
************************************************************************
****************************************************************
****************************************
I invite you to participate in Bitlanders AI-themed Blogging and create your own AI-themed blogs and C-blogs on artificial intelligence theme:
bitLanders AI-themed blogging
After the successful launch of "The bitLanders C-blogging", conversational AI blogging by Querlo powered by IBM Watson and Microsoft Azure. bitLanders continues to support its joint venture Querlo. We believe in our mission to promote our future - Artificial Intelligence (AI) - and build AI conversations via blogging, here we are to introduce "bitLanders AI-themed blogging!"

Credit: quote from bitLanders
Always welcome back to check more Querlo Chat blogs on Artificial Intelligence theme.
***************************************************************************************************
Thank you for stopping by and reading my blog.
2019, All Rights Reserved.
You are very welcome to join Bitlanders and share your valuable knowledge and opinion.
***************************************************************************************************