Assassin Creed Black Flag is the most adventurous and the most exciting game i have ever played in my life.I have played all the parts of Assassin Creed but this one is something else.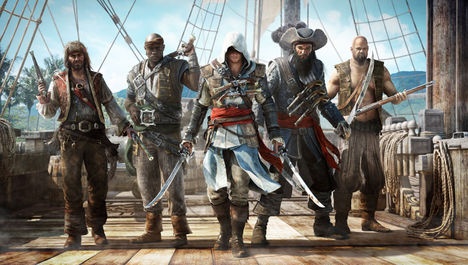 This game is Ubisoft production and includes multiple new features.
This game is an 18th century based game of Pirate's period when Pirates ruled on the Caribbean.This game is a ship based game.
The main character or the player of the game is Edward Kenway who is fearsome,skillful and talented pirate who sails for the money.This game includes islands,the three main cities are Havana,Nassau and Kingston.
I love this game and i would like to say it to all of the game lovers that if you want to play an adventurous game you can try this one.