Oh today i have decided the to much difficult topic because i have a bad habit that i never awake early in the morning. And now i want to tell you about awake early morning benifit so i said that its a difficult for me.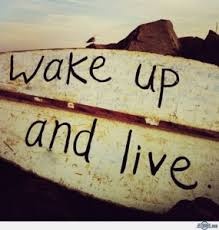 But I guess I will write on this topic today I say, to wake up in the morning, the night quickly gold and very beneficial. Human health is not bad if it continues then health day by day. Humans develop affordable. As I am myself not able to sleep the whole night never rest day.

Rise early in the morning, at the time of prayer should be that awake. After prayer and recited the Holy Qur'an is recited after the prayer. After 15-20 minutes from the nearest Park, at least be in any play or on foot and then fled. How much change you will feel yourself with in. You will pass the whole day very good. You will not be suffering from any disease. You will feel yourself all day refreshing. After the morning prayer and after the students are going to visit. This time at least anyone recall the lessons. Meaning their studies at this time because at this point. Mind is absolutely refreshing. Never again be remembered and doesn't forget. Please follow this habit and pray for me also.