Mosque is a place of worship and prayers for Muslims. In all around the world "Azan" the call for prayers from each and every mosque has been conveyed five times a day. Being a Muslim this is the duty of every Muslim men and women to perform prayers five times a day.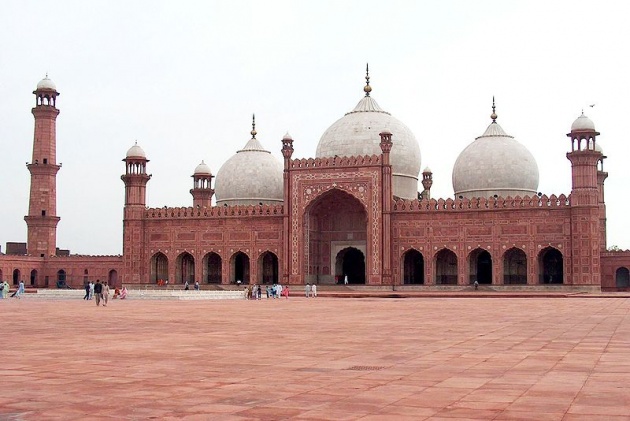 Badshahi or Mughal Mosque is one of the historical mosques and is situated in historical Lahore which is also a capital city of Punjab. Badshahi or Mughal mosque gives testimony to the greatness and glory of the Mughal Empires. This mosque is constructed by Aurangzeb Alamgir in 1673. Aurangzeb Alamgir Died in 1707. After his death the situation of anarchy was witnessed and many changes have been made throughout the country. Sikh Clan Senses this shaky situation and established his stronghold in Gujranwala in 1763. During the tenure of Sikh Empire in between (1799 to 1849) this historical mosque has been banned for Muslims. They have also stolen the valued belongings from this Mosque and used its courtyard as a horses stable. In 1856 British reimbursed this mosque to Muslims. In 1940 this mosque has also been damaged due to earthquake and due to this its domes of minarets has been collapsed. Process of its mending has been completed in 1961. In the past it was the largest mosque of the world and still it is one of the ten largest mosques of the world. The Museum within this mosque has a lot of Islamic items on view.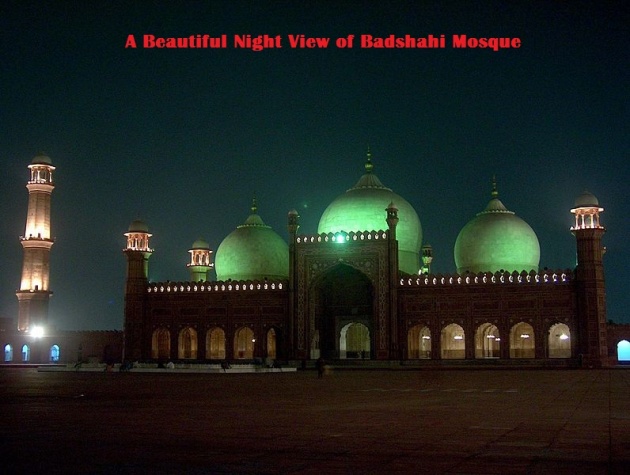 The interesting and amazing thing about this Mughal Structure is that If you want to see the tomb of Jahangir from one of its four towers you will see only three Minarets and same thing will happen if see minarets of Badshahi Mosque from Jahangir tomb, you can't see the fourth one.
That was the creativity of great Mughal architects and is the most iconic Mughal era structure till now and is serving as a source of pride for Pakistan.