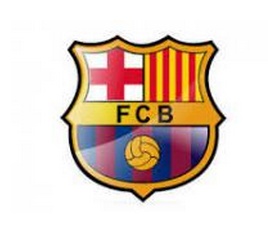 Barcelona had a turbulent start to 2015 as the La Liga giants, still reeling over a transfer ban, on Monday sacked sports director Andoni Zubizarreta while his assistant Carles Puyol resigned.
The club did not say why they fired Zubizarreta, Barcelona's goalkeeper from 1986 to 1994 who played 126 times for Spain and who took up the post in 2010, and didn't name a replacement.
But the move came just a day after Barcelona crashed 1-0 away to Real Sociedad and less than a week after the main international sports appeal court backed a one year transfer ban against the Catalans.
Last year Zubizarreta, 53, renewed his contract with Barcelona until 2016.
Under his watch as sporting director, Barcelona won La Liga twice -- in 2011 and 2013 -- as well the Champions League in 2011.
But last year they won no major silverware and Zubizarreta had come under fire for failing to effectively strengthen Barcelona's defence over the summer.
The Blaugrana signed Brazilian right-back Douglas Pereira from Sao Paulo in August but he has failed to force his way into the starting line-up, beginning only one league match.
Belgian defender Thomas Vermaelen, signed in August from Premier League side Arsenal, underwent surgery last month on his troublesome right hamstring and will be sidelined for four months.
No new players until 2016
The club can only sign new players in January 2016 after the Switzerland-based Court of Arbitration for Sport (CAS) on December 30 dismissed a Barcelona appeal against the FIFA ban imposed in April for breaching rules on signing players aged under 18.
The decision means Barcelona cannot buy players during the current January transfer window, nor for the summer transfer period before the 2015-16 season.
Just an hour after the club announced it had parted ways with Zubizarreta, former Barcelona captain Carles Puyol said he was leaving his position in the Spanish giant's management team.
Puyol, 36, had been Zubizarreta's assistant since May when he retired after 15 seasons at the heart of the Barcelona defence.
"I now want to experience other things from another perspective and from elsewhere," he wrote on Facebook.
"I hope to grow both personally and professionally so that, in the future, I can return to this house and give back everything that you have undoubtably given me during these unforgettable years," he added.
Barcelona president Josep Maria Bartomeu will appear at a press conference on Wednesday to explain the club's decision to fire Zubizarreta while the club's board met on Monday night to discuss the transfer ban it has been slapped with.
Early elections
The club has said they "totally disagree" with the sanction which they called "disproportionate" and "excessive".
The Catalan side acknowledged making "errors" but said these were caused by "conflict between FIFA regulations and Spanish legislation."
FIFA ordered the ban in April after an investigation into several under-18 players who were registered and played for Barcelona between 2009 and 2013.
They found that Barcelona and the Spanish federation were guilty of a "serious" infringement of rules for 10 players.
Amid a fierce rivalry between Bartomeu and his predecessor, Joan Laporta who headed the club between 2003 and 2010, Barcelona's board finds itself under pressure to hold early elections to choose a new board before its mandate expires in 2016.
During an interview with Spanish television on Sunday, Zubizarreta suggested that Bartomeu, a former Barcelona vice president, may have been partly to blame for the transfer ban.
"As the vice president in charge of sports questions who worked with me was Mr. Bartomeu, it is he who knows the situation best," Zubizarreta told Canal+ when asked about the transfer ban before adding that he "assumed responsibility".
Barcelona's third league defeat of the season on Sunday left them a point behind leaders Real Madrid having also played a game more than the European champions.