1. Beer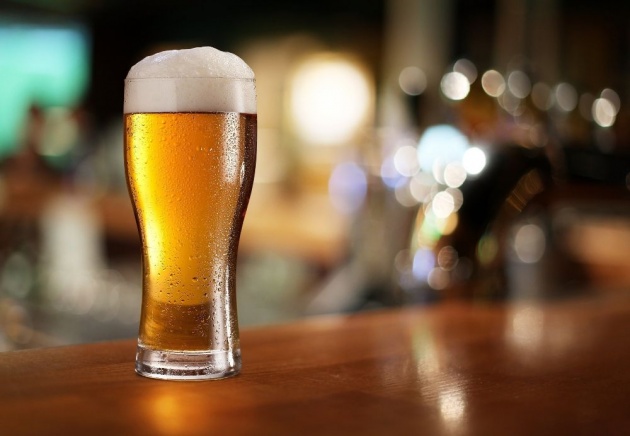 Beer is an alcoholic beverage produced by the saccharification of starch and fermentation of the resulting sugar. The starch and saccharification enzymes are often derived from malted cereal grains, most commonly malted barley and malted wheat. Most beer is also flavoured with hops, which add bitterness and act as a natural preservative, though other flavourings such as herbs or fruit may occasionally be included. The preparation of beer is called brewing.
Beer is the world's most widely consumed alcoholic beverage, and is the third-most popular drink overall, after water and tea. It is thought by some to be the oldest fermented beverage.
The strength of beer is usually around 4% to 6% alcohol by volume (abv) although it may vary between 0.5% (de-alcoholized) and 20%, with some breweries creating examples of 40% abv and above in recent years.
The basic ingredients of beer are water; a starch source, such as malted barley, able to be saccharified (converted to sugars) then fermented (converted into ethanol and carbon dioxide); a brewer's yeast to produce the fermentation; and a flavouring such as hops. A mixture of starch sources may be used, with a secondary starch source, such as maize (corn), rice or sugar, often being termed an adjunct, especially when used as a lower-cost substitute for malted barley. Less widely used starch sources include millet, sorghum and cassava root in Africa, and potato in Brazil, and agave in Mexico, among others.The amount of each starch source in a beer recipe is collectively called the grain bill.
2. Rum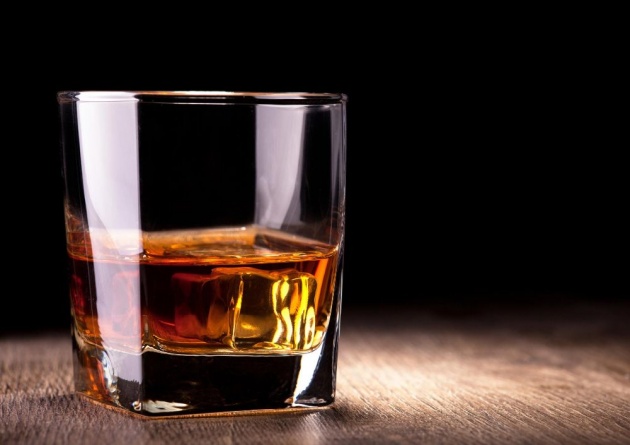 Rum is a distilled alcoholic beverage made from sugarcane byproducts, such as molasses, or directly from sugarcane juice, by a process of fermentation and distillation. The distillate, a clear liquid, is then usually aged in oak barrels. Rum can be referred to in Spanish by descriptors such as ron viejo ("old rum") and ron añejo ("aged rum").
Rums are produced in various grades. Light rums are commonly used in cocktails, whereas "golden" and "dark" rums were typically consumed individually (i.e., "straight" or "neat") or used for cooking, but are now commonly consumed with mixers. Premium rums are also available, made to be consumed either straight or iced.
Most rum produced is made from molasses. Within the Caribbean, much of this molasses is from Brazil. A notable exception is the French-speaking islands, where sugarcane juice is the preferred base ingredient. In Brazil itself, the distilled alcoholic beverage derived from cane juice is distinguished from rum and called cachaça.
Rum is used in a number of cooked dishes as a flavoring agent in items such as rum balls or rum cakes. It is commonly used to macerate fruit used in fruitcakes and is also used in marinades for some Caribbean dishes. Rum is also used in the preparation of rumtopf, bananas Foster and some hard sauces. Rum is sometimes mixed into ice cream, often with raisins, and in baking it is occasionally used in Joe Froggers, a type of cookie from New England.
3. Vodka

Vodka is a distilled beverage composed primarily of water and ethanol, sometimes with traces of impurities and flavorings. Traditionally, vodka is made by the distillation of fermented cereal grains or potatoes, though some modern brands use other substances, such as fruits or sugar.
Since the 1890s, the standard Polish, Russian, Ukrainian, Estonian, Latvian, Lithuanian and Czech vodkas are 40% alcohol by volume ABV (80 proof), a percentage that is widely misattributed to Dmitri Mendeleev. The European Union has established a minimum of 37.5% ABV for any "European vodka" to be named as such. Products sold as "vodka" in the United States must have a minimum alcohol content of 40%. Even with these loose restrictions, most vodka sold contains 40% ABV. For homemade vodkas and distilled beverages referred to as "moonshine".
It is also commonly used in cocktails and mixed drinks, such as the vodka martini, vodka tonic, Screwdriver, Greyhound, Black or White Russian, Bloody Mary, and "Sex on the Beach".
Vodka may be distilled from any starch- or sugar-rich plant matter; most vodka today is produced from grains such as sorghum, corn, rye or wheat. Among grain vodkas, rye and wheat vodkas are generally considered superior. Some vodkas are made from potatoes, molasses, soybeans, grapes, rice, sugar beets and sometimes even byproducts of oil refining or wood pulp processing. In some Central European countries, such as Poland, some vodka is produced by just fermenting a solution of crystal sugar and yeast. In the European Union there are talks about the standardization of vodka, and the Vodka Belt countries insist that only spirits produced from grains, potato and sugar beet molasses be allowed to be branded as "vodka", following the traditional methods of production.