In this blog I would love to present you best movies from my country. I hope that you guys are going to like them. All of them are great. People in Serbia are really making great movies. We have many great actors, movie directors...
I will write something about couple movies that I love the most. On this list you will find many genres. Most of those movies are dramas, but there are also some thrillers and comedies.
If you have ever seen any Serbian movie, please write something about that movie in the comments belove.
Now, we can start.
I Even Met Happy Gypsies
This is one of those movies that you will want to see one more time. It is about lives of ordinary people, who are having serious problems while they are living their ordinary lives.
The protagonist of this movie is Beli Bora Perjar (Perjar means person who is collecting feathers. In Serbian name of this movie is 'Skupljaci Perja', and that means people who are collecting feathers.). Bora is in love with beautiful young woman Tisa, who is offered to marriage to her step-father. Tisa rejected this offer, and she got married with Bora in the church. All those people are poor, and young girl wants to have more. That helped her to decide to go to Belgrade. Of course, life is not that easy, and she was disappointed. She decides to get back to her village. After she is back, she is again connected with her step-father. Bora finds out that, and he is looking for Tisa.
In most popular scene of this movie we can see Bora and Tisa's step-father Mirta, fighting with knives in a room full of feathers. In one moment they are lost in feathers, and after few moments we see Bora getting out of feathers. Mirta is bloody and he dies. In net scene we see bora dropping Mirta's body in one small lake.
Final scene of this movie shows police officers who are looking for Bora. They are asking people in the village, and they are talking with Bora's first wife and with Tisa. That means he left alone.
This is one of the movies of 'Black Wave', it is totally realistic. Okay, some people are extremely rich, but there are also some people that are extremely poor. This is move about those who are poor. In this movie you will see how many problems they have, how much do they love each others, what are they ready to do to get rich, how are they dying...
There are only a few very dark colors in this movie. And most of the actors are actually not professionals. Only three roles are played by famous actors, even main actress, woman who played Tisa was not popular before this movie.
Casts:
Bekim Fehmiu as Beli Bora
Gordana Jovanovic as Tisa
Velimir Bata Zivojinovic as Mirta
Olivera Vuco as Lence
Mija Aleksic as Pavle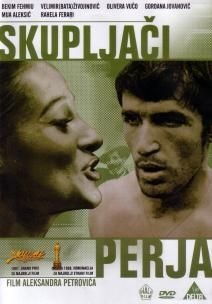 Credits: Wikipedia
The Boulevard of The Revolution
Name of this movie in Serbian is 'Bulevar Revolucije', it means boulevard of the revolution. That was name of one of the biggest streets in Belgrade. It got that name after World War II when communism made revolution in Serbia. In movie we see how communism is exchanged with new system. Some other things are normal and important. Main character in this movie is young girl Biljana. Her father is a police officer, and she falls in love with a gangster. Her father is a communist, and her boyfriend is one of those people who are fighting against communism. On boulevard of revolution is happening one new revolution, much different than all before it. Both those men will do everything to show Biljana how much they love her. They have their own ways, and all those ways are incorrect. In the movie we will see their love, we will see how much Biljana's father loves her...
At the end of the movie we see them fighting, Biljana's father takes his gun, and he is trying to shoot her boyfriend. Unfortunately, he kills his daughter.
'Revolution is eating her own children', many people are dying in revolutions. But revolution during 90s in Serbia was very dangerous, she ate good people, and bad people are still here, among us. This movie is showing us how much parents love their children, and how much one man can love a woman. Love is wonderful, but sometimes love is not enough. It is not enough just to love someone. It can be very dangerous to love wrong people. that can lead us to terrible things, even to death. Learn from others who made mistakes, do not try everything yourself.
Casts:
Bojana Maljevic as Biljana
Branislav Lecic as Dragan
Miralem Zupcevic as Biljana's father
Olivera Markovic as Dragan's mother
Dusan Janicijevic as Branko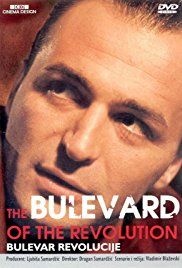 Credits: IMDb
The Fourth Man
This is one great thriller. Man is in coma after he was wounded. He wakes up and he does not know who he is. He gets back from the hospital. He is giving his best to find out who he is. He finds out that he had a wife and son, they were killed in the night when he was wounded. Trough the whole movie he is trying to find out who killed his family. And he finds out that if he wants a revenge, he need to kill four men. After he killed first three men, he realized that the fourth man is he. He is the one who killed his family. He is the one who tried to kill him.
Trough the whole movie his lover Teodora is helping him. At the end of the movie, after he is sure that she is safe, and that nobody will disturb her anymore, he kills himself in front of one building.
Plot of this movie looks like a theater show, this movie reminds me of "Devil's Advocate". But, at the end of this movie we see 'Devil' finding new victim.
This movie is showing situation in Serbia, it is very realistic, it is showing us things that are happening around of us, and we are not noticing them, because we are not connected to them. They are very dangerous, and we are happy because those things are not part of our lives. They can rise you to the stars, but also they can get you back to the mud. And sometimes those things kill people, just because they can do that. Those things are actually people who are making 'life shows'.
Casts:
Nikola Kojo as Lazar Stankovic
Marija Karan as Teodora
Dragan Petrovic Pele as Zarkovic
Bogdan Diklic as Lazar's best friend
Dragan Nikolic as politician
Radoslav Milenkovic as businessman
Boris Milivojevic as boss of mafia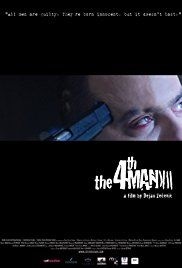 Credits: IMDb
And that was all for this post. I hope that you guys enjoyed reading those reviews. If you like some of those movies please let me know that in the comments below. This was just first part. I will write more posts about Serbian movies. In next post I am going to write about Serbian comedies.
If there is any movie that you would like to see on my list, let me know that.
Thank you for reading!
Love you all!