What is the Difference between Crypto-Currency and Digital Currency??
Crypto-Currency (Bitcoins):
Decentralized
is encrypted and actually created using a technique called mining
can be created out of thin air
operating independently of a central bank
infamously volatile (liable to change rapidly and unpredictably)
have no intrinsic value
price is dictated purely on their popularity, volume and usage
can be worth hundreds now and worthless within the next hour.
lacks consumer protections
can be stolen and chargebacks are impossible
No Bonuses
Digital Currency (Utokens):
Centralized
backed by reserves (i.e. Gold reserve, property investments, commercial interests, insurances and a bank)
has a steady increase in value
even if the value ever dip, it can never be as volatile as a Cryptocurrency
cannot be stolen
Investing is relatively safe when compared to any cryptocurrency
With BONUSES
Below is another COMPARISON of Utokens and Bitcoins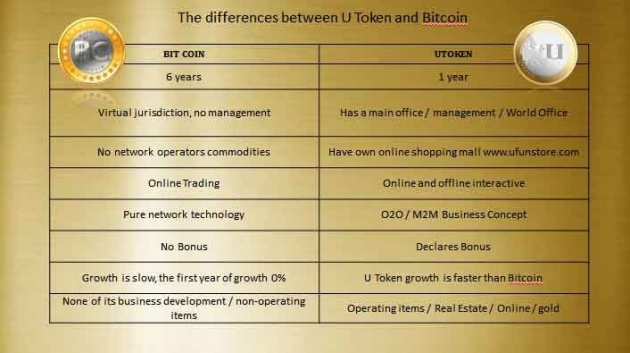 So What is exactly is UTOKEN?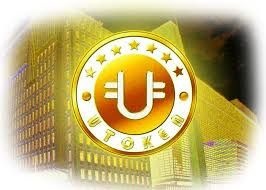 uToken is a digital currency created by UFUN.
UFUN – alternatively called Team UFUN International or UFUN Group – was created in 2014 with the goal of being the world's largest e-commerce platform.
uToken is one part of that: UFUN created uToken as a self-sustaining global currency. The currency also has a lucrative commission structure – like a 10% administration fee for each transaction – which ensures its network gets rewarded handsomely for selling uToken packages. (Source: http://www.makemoneyexpert.com/online/network-marketing/reviews/ufun-utoken/)
uToken's History and How can an everyday people Get Wealthy in Short Time.
Since UFun Club's conception of Utoken in 2013,to date, Ufun has members in 73 countries and still counting, and among them more than 15 countries have offices. The goal is to spread Utoken worldwide. Here are just some of the countries with offices:
1. Thailand
2. Malaysia
3. Singapore
4. Indonesia
5. Vietnam
6. Cambodia
7. South Korea
8. Japan
9. Taiwan
10. Philippines
11. Brunei
12. China
13. India
14. Myanmar
15. Australia
So where can you use UToken?
uToken can be traded from these websites, uFun Store and UBT Mall.
Aside from these, Utokens are accepted in selected establishments and online stores in Malaysia, Indonesia and Thailand.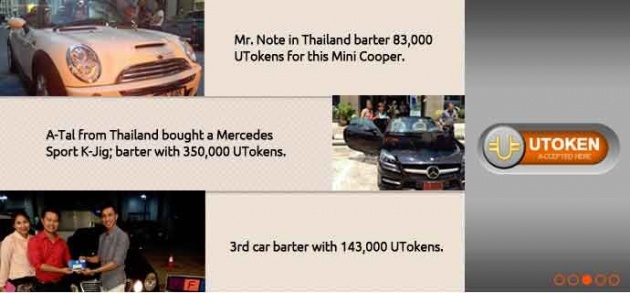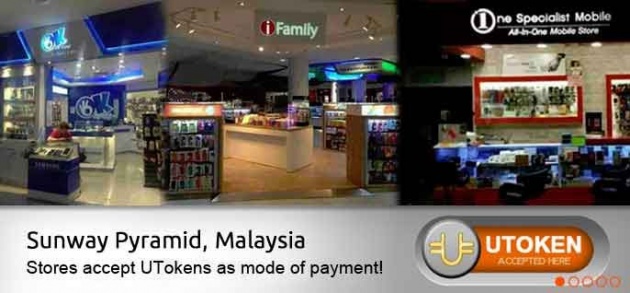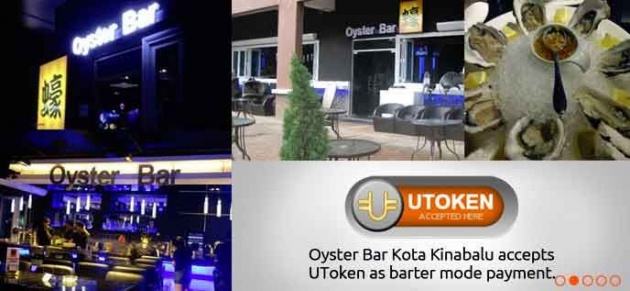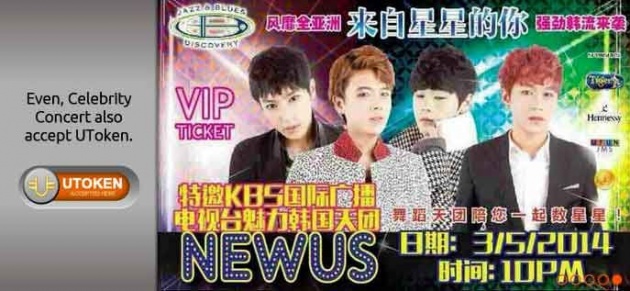 Ubtmall.com is a highly secured platform of barter system. Here, you can list your product for sale or even purchase any listed products in exchange for the valuable UToken as the medium of exchange. Once the transaction takes place, the Tokens will be transferred to the seller by the purchaser. However the system will automatically lock the Tokens till the purchaser receives the items, then the tokens will be safely regenerate into the account of the seller. Furthermore, this site is open for members and public with no transaction limits for the items with the minimal admin fee of 1% – 5% only. This site is safe!
So who are the people behind UToken?
So who are the people behind UToken? UToken is a product of UFun Club (www.ufunclub.com) which also part of UFun Group of companies. (Watch this video on UFun Group Of Companies)
UFun Group owns and operates:
• UFun Club (www.ufunclub.com)
• UFun Gold
• UFun Property
• UFun Charity
• UFun Media (https://www.facebook.com/pages/UFUN-MEDIA/1447266332165699)
• UBonus (www.ubonusman.com)
• Ubartertrade (www.ubtmall.com)
The board of directors of UFun Group: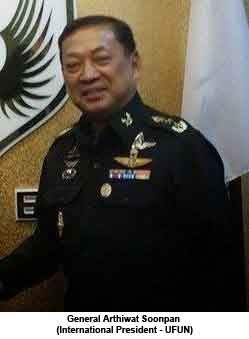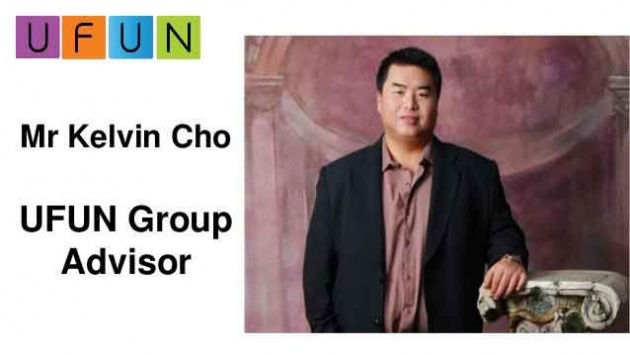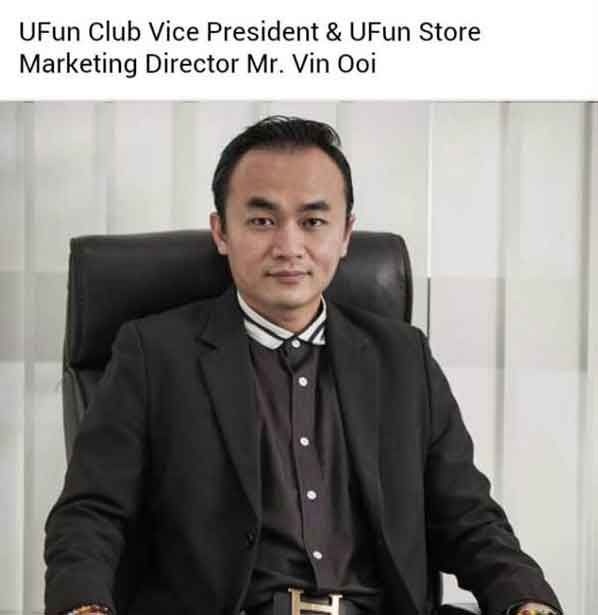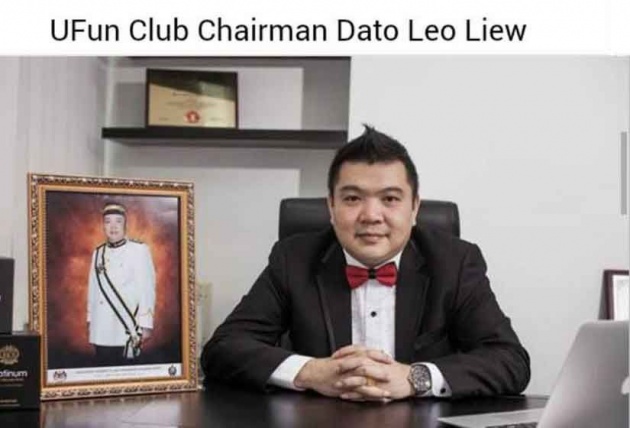 So How do I Invest in UToken?
UToken available through UFun Club's packages: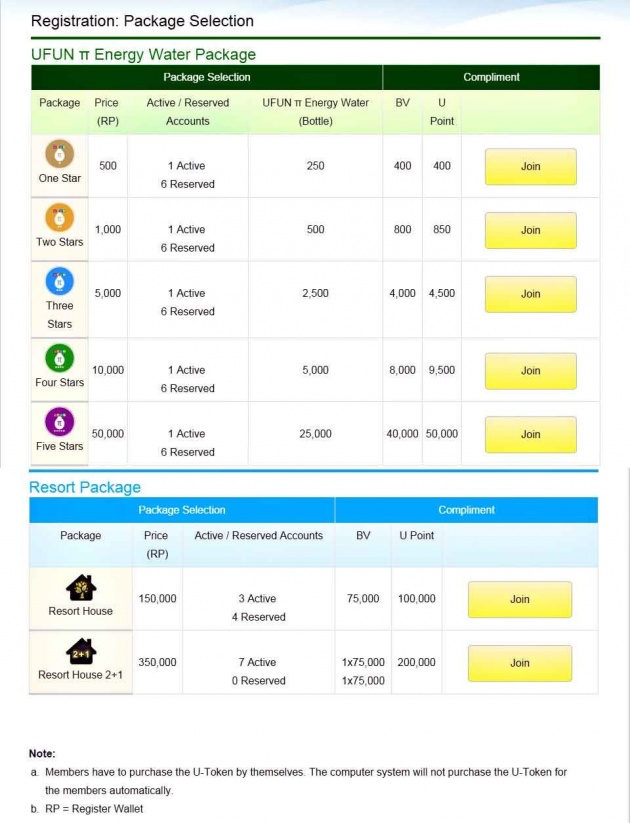 So How Do You Profit from it?
Definition Terms and calculation Methods
Current Value

We are using the method of 'Weighted Mean'.
Example : There were 3 transaction: 0.25 x 500 units; 0.26 x 1000 units; 0.27 x 3,000 units. Current value = [(0.25x500) + (0.26x1000) + (0.27x3000)] / (500+1000+3000) = 0.266
The method of weighted mean can avoid the price manipulation by the speculators, and ensure the stability of the price.

UToken Value

UToken Value means the value at the current price : Current Price x Total UToken.
Example : John purchased 100 units of UToken at the price of USD 0.20. And now the price rises to USE 0.40. So the UToken value has increased to 0.40 x 100 = 40.00

Reserve Value

Each unit of U-Token has its own Reserve Value, which is the price when the user obtained the U-TOKEN. The purpose of Reserve Value is to secure the concret value of U-Token, regardless the fluctuation of the price, so that it can comply with the international financial reserve standard of the Basel Priciples.

Calculation Formula :

Reserve Value = Total UToken x Purchased price
Tradable Utoken = (Current Price – Purchased Price) / Current Price x Total UToken
*If Current Price is lower than Purchased Price, there will be no Utoken can be sold.
To sum it all up. I'm not saying that you abandon Bitcoin. I just want to remind all of you guys about an old American Proverb that says "Don't put all your eggs in one basket". It means in order to be successful you have to make a "Multiple Source" of income. So INVEST, TAKE RISK, LEARN, and GET RICH.
If you have ADDITIONAL QUESTIONS ON HOW YOU FUN REALLY WORKS please contact this people below inn Facebook:
Thanks for reading and We may have a RICHER 2015. GOD BLESS