(Introducing Coins.ph! - Video Credit: Coins.ph via YouTube)
(You can do all these things with Coins.ph! - Video Credit: Coins.ph via YouTube)
Coins.ph is a mobile application with blockchain-enabled platform. Before it gained its prominence a few years ago, this mobile application only started as a web medium to access the blockchain technology and bitcoin in the Philippines. Currently, it offers more than just free bitcoin wallet. I will go over the details later on this blog.
Coins.ph is a mobile wallet where Filipinos make online payments, load beep™ cards, and buy digital currencies. Available on web, Android, and iOS."
I decided to create a blog about coins.ph, an online wallet, because it's one of those few mobile apps that I still use. I recently made a post about Snapcart, and I thought this mobile app could also be a medium to earn money online. Here, let me tell you how coins.ph can be a source of extra income.
(coins.ph - Photo Credit: Google Play)
1. Bitcoin Trade
One main feature of coins.ph (and also the main reason it became popular) is its free bitcoin wallet. You might remember just about last year when bitcoin made loud noise around the world when its conversion reach an all-time high of about $19,783. Because of this, many people got curious about the said technology and obtained their own bitcoin wallets to earn bitcoins.
(Bitcoin - Photo Credit: CCN)
What is Bitcoin?
Just a brief overview, because not everyone might be familiar with it. Bitcoin (or BTC), according to bitcoin.org, is an innovative payment network. More intensively defined, according to Wikipedia:

Bitcoin is a cryptocurrency, a form of electronic cash. It is a decentralized digital currency without a central bank or single administrator that can be sent from user-to-user on the peer-to-peer bitcoin network without the need for intermediaries."
According to Bitcoin Market Journal, a Cambridge University study in 2017 revealed that there are about 2.9 to 5.8 million active users of bitcoin. Bit Info Charts have a registered data of about 22 million unique bitcoin wallet addresses, however, many individual users have probably more than one wallet.
Despite this success, currently, bitcoin is experiencing a very volatile market. Its price and conversion have been fluctuating since the first quarter of this year. But still, it does not make the number of users still interested in this cryptocurrency.
(Price Movement of Bitcoin - Photo Credit: Smartereum)
Coins.ph and Bitcoin
So, it is still a good thing to have coins.ph if you are interested to venture on bitcoins. With its peso wallet, users can deposit cash in it via several cash-in methods. After that, they can convert it into bitcoins by transferring their peso balance into their bitcoin wallet.
This can be considered bitcoin trading, although not really like those serious ones. I have tried my hand at it before, and I somehow earn a bit of profit from my investment.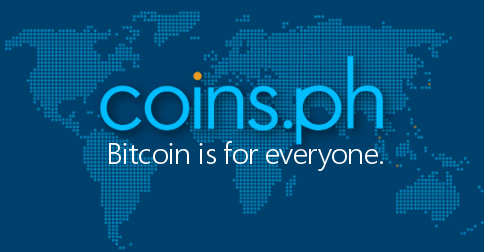 (Bitcoin is for everyone - Photo Credit: bittrust.org)
2. E-loading
I believe many users have been aware of this income potential of the mobile app. By being a user of coins.ph, you may load mobile phones in the Philippines regardless of the network.
Coins.ph has a built-in loading system where corresponding networks, kind of load, and amount are included. Everyone may transfer load to anyone, or may top-up his or her own mobile phone.
So what's with coins.ph's e-loading potential? Well, unlike others, the mobile app offers peso rebates for every load transaction made by a user. Rebates are 10% of the total amount loaded to any number. Anyone may offer load transfers even without interest.
3. Bills Payment
Coins.ph also offers rebates for paying your bills. There is no fee with the bills payment transactions so no need to worry. Currently, the rebate is PHP5.00 per unique bill paid, which means that the account has been paid only once in that month. Also, if you are able to pay five unique bills in a week, you get extra PHP100.00 bonus!
(Do More with Your Money - Photo Credit: Howpo)
There are more than 80 providers coins.ph is able to service with bills payment. Please see below list for all of them.
Utilities (Power and Water)
◈ Meralco
◈ VECO
◈ Davao Light
◈ ILECO 1
◈ Palawan Electric Cooperative
◈ Cotabato Light (CLPC)
◈ Laguna Water
◈ Manila Water
◈ Maynilad
◈ Prime Water
◈ Subic Water
Telecom
◈ PLDT
◈ Globe Telecom
◈ Smart Communications Inc.
◈ Sun Cellular (Postpaid)
◈ Bayantel
◈ ABS-CBN Mobile
◈ Digitel Communications
Home Credit
◈ Home Credit Loan
(Coins.ph - Photo Credit: Top Apps Like)
Credit Card
◈ BPI Credit Card Bill
◈ Metrobank Credit Card Bill
◈ BDO Credit Card Bill
◈ EastWest Bank Credit Card Bill
◈ HSBC Credit Card Bill
◈ Security Bank Master Card Credit Card Bill
◈ PNB Credit Card Bill
◈ Unionbank Visa Credit Card Bill
◈ BDO American Express Credit Card Bill
◈ Asia United Bank Credit Card Bill
◈ Unionbank Master Card Credit Card Bill
◈ Maybank Credit Card Bill
◈ PS Bank Credit Card Bill
◈ RCBC Bankard Credit Card Bill
◈ Equicom Credit Card Bill
◈ Security Bank Diners Club Credit Card Bill
◈ Cocolife Credit Card Bill
◈ Optimum Bank Credit Card Bill
◈ Standard Chartered Visa/Mastercard Credit Card Bill
◈ Tiaong Rural Bank Credit Card Bill
◈ Allied Bank Credit Card Bill
(Credit Card Bills Payment - Photo Credit: Pinoy Techie)
Broadband
◈ Innove Communications, Inc.
◈ Smart Broadband
◈ Globe Broadband
◈ SKYBroadband
◈ Home Bro Ultera
◈ Converge ICT
◈ Sun Broadband (Postpaid)
◈ Bayan Broadband
Cable Channel Provider
◈ Cignal TV
◈ Sky Cable
◈ Cablelink
◈ Destiny Cable, Inc.
◈ My Destiny
◈ Met Cable
◈ Northstar Cable
◈ Pilipino Cable
◈ Verdant Cable
◈ Wi-Tribe
Exchange
◈ Coins Pro PHP
◈ Coins Pro BTC
◈ Coins Pro ETH
◈ Coins Pro BCH
◈ Coins Pro XRP
Government
◈ National Bureau of Investigation (NBI)
◈ PAG-IBIG Housing Loan Amortizations
◈ PAG-IBIG Membership Savings
◈ Department of Forerign Affairs (DFA)
◈ Pilipinas Teleserv, Inc. (NSO)
SSS Contributions
◈ SSS- Non-working Spouse
◈ SSS - OFW
◈ SSS- Self Employed
◈ SSS - Voluntary Member
(Bills Payment in coins.ph - Photo Credit: TMI)
Insurance
◈ Sun Life of Canada (Phils.), Inc.
◈ Pru Like U.K.
◈ Axa Life
◈ Paramount Life
◈ Philam Life
◈ Manulife Philippines
◈ Ayala Life
◈ Fortune Care
◈ Prudential Life
Merchant
◈ PawnHero
◈ PeraJet
◈ InvestEd
◈ MarketPlace.ph
◈ Urban Ashram
Donations
◈ Append
◈ Bakhita Canossa Foundation Inc. Philantropic Development Office
◈ Children's Hour Philippines Foundation
◈ Gawad Kalinga
◈ Greg Durante Ministries
◈ House of Hope Foundation
◈ International Care Ministries
◈ Knights of Rizal
◈ Kythe Foundation
◈ Let's Save the Brain Foundation Inc.
◈ Letran Quadricentennial Fund
◈ Library Renewal Partnership
◈ Philippine Animal Rescue Team
◈ Philippine Disaster Resilience Foundation
◈ Philippine Foundation for Breast Care
◈ San Jose Seminary
◈ Shared Aid Fund For Emergency Response
◈ Virlanie Foundation
◈YesPinoy Foundation, Inc.
(Load Rebate Promo - Photo Credit: PinoyExchange)
All in all, I would rate this app 4/5 stars ★★★★☆ as a mobile app for earning extra income and for convenience. I highly recommend everyone to download the mobile app and sign up for an account. You will have the perks of having a free bitcoin wallet, e-loading station, and bills payment. And oh, I forgot to mention they already had other types of cryptocurrency in their interface including ethereum (ETH), bitcoin cash (BCH), and ripple (XRP).