Bitcoin security keys Engagement So far we have seen the steps we must take to our passwords unscrupulous thieves, but ... What about the danger of ourselves? by the experience that I have, I can hacegurar many people forget their passwords computer, mobile, tablet and mobile others.
This aspect we have to take care to the maximum with the keys to our bitcoin wallets. It is important that you put long passwords, but also that are easy to remember for you.
There purses and electrum which allow you a retrieval system based in twelve random words that you put when you install.
If for any reason you forget your password, you only have to put these twelve words to gain access to your wallet again. These words have to be stored in various places such as a flash drive, a role or anywhere. As will be random words like "lettuce", "make money", "good aunt" etc., would not attract attention, and no one would suspect that is a password recovery.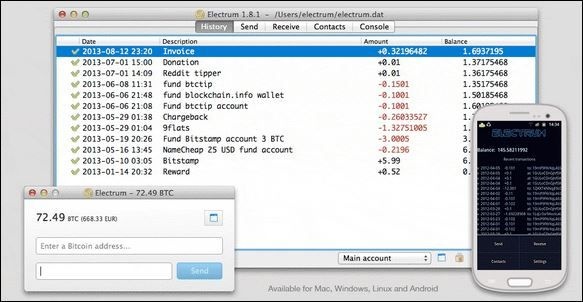 With bitcoin it has the incredible advantage of being your own bank, without having to rely on bankers of questionable morality, but then you have to learn how to protect your money, and it only gets to be a responsible and orderly person.