Hello, dear friends & Athens!
How are you all?
I'm here today with you all and feel very well because last night I got my bitlanders account verified again.
So today I would like to describe the method of earning on bitlanders with the help of FAQ which is offered by bitlanders. I would love to explain those questions with my best knowledge.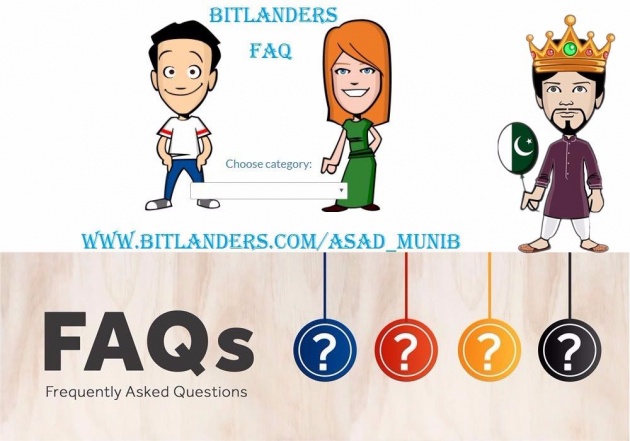 Image Credits: Bitlanders (Edited by myself)
As we know that many new users are joining bitlanders daily and almost everyone wants to earn here and comes here for earning purpose so the main purpose of this blog is to explain the FAQ of Bitlanders.
So friends let's take a start by getting known briefly about bitlanders.
Image Credits: https://cdn.bitlanders.com
Bitlanders is a social media site which is managed by MTI USA Company and the person who is actually behind bitlanders is Francesco. Bitlanders has actually created almost 10 years ago I think. Bitlanders is the best social media site which provides us a unique method of earning online by submitting quality blogs. We can earn very easily by writing and submitting blogs on bitlanders. We can generate revenue and then bitlanders provides us two methods of withdrawing money, which is PayPal and Payeza.
Bitlanders gives us restriction to write on any topic. It means that there is no worry of writing about anything, there is only one restriction which is that you have to write blogs only in English. Almost 3 years ago it was allowing us to write blogs in any language.
Video Credits: Youtube via Striking Blade Channel

Bitlanders was providing us revenues and earnings in bit coins but now it giving us revenues in bit miles. But miles are further converted to US dollars for withdrawing.
Now I will move forward and will tell you some main features of bitlanders.
The Buzz Score theory on bitlanders:
Bitlanders has a unique system of buzz score in which every member has a score depending on his or her activity, influence rate, and blogging. The buzz score keeps on changing daily depending upon your activity.
You can increase buzz score by submitting blogs on bitlanders. The buzz score is further divided into two parts which are following;
Bases buzz score & direct power ups:
Image Credits: https://cdn.bitlanders.com
Base buzz score is actually gained only through submitting quality content on bitlanders such as blogs. While the other part is direct power ups which mean that you can get direct power ups by logging in daily and by purchasing some specific things in the market.
Leader Board (Chart):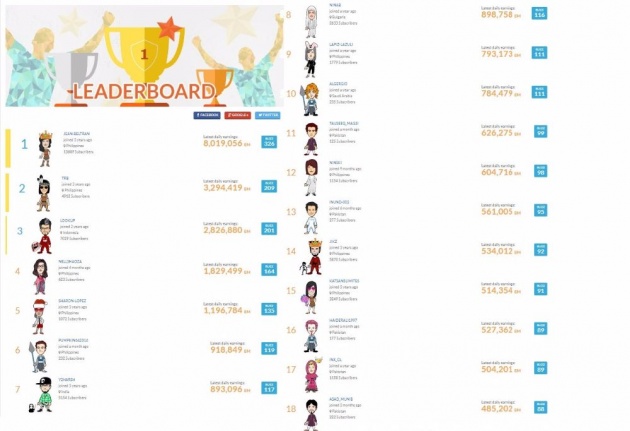 Image Credits: Bitlanders (Screen shot taken and edited by me)
The leader board on bitlanders shows you top 30 users which are earning daily rewards on bitlanders. The leader board also displays their recent earnings so you can easily estimate how much they are earning on bitlanders. The leader board makes it easy to find top rated users and you can find their activity easily.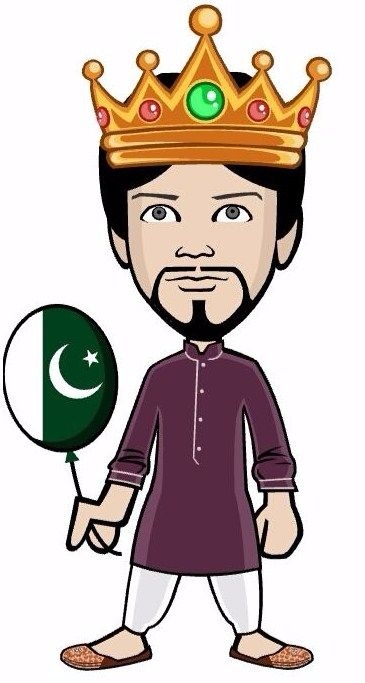 Image Credits: Bitlanders
Bitlanders allows you to create unique avatars of your choice to represent you. These avatars are created by yourself once you create a new account. Later on, you will be charged for changing them.
Gems: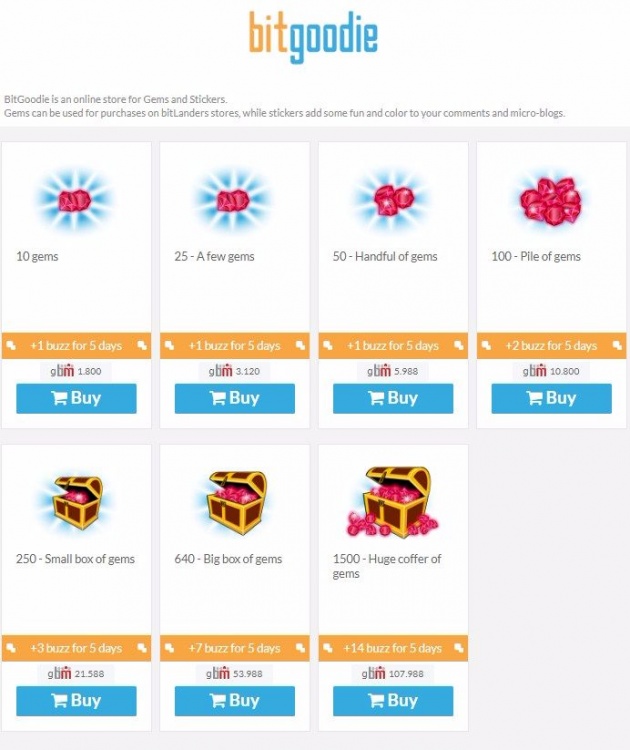 Image Credits: Screen shot taken via Bitlanders
Gems are required to submit blogs on bitlanders and also used to buy some specific outfits for your avatars in the bitlanders market. Gems can be purchased by using your rewards on bitlanders. Gems should be used wisely because it is not easy to purchase them once again. I think 350 rupees of Pakistani are used to purchase 25 gems.
Video Credits: Youtube via Danyal Manzar

Now I would like to move towards the FAQ questions of bitlanders and will also explain them as per my best knowledge.
Choose the Category:
First of all, on the FAQ page, you have to select the sub category for which you would like to get information. So select the category one,
The Buzz Score:
Why does my buzz score go down?
Answer:
Well! We should keep in mind that buzz score is a competitive system which keeps on changing depending upon your activity. Your buzz score will increase when you will submit blogs and when you will like other users' blogs and opinions. The buzz score also keeps on changing depending on your influence rate. So maintain your buzz score while submitting blogs on Bitlanders.
How to increase buzz score?

Image Credits: Bitlanders (Screen shot taken and edited by myself)
Answer:
This question is very important and I think my above answer is best for it. You can increase your buzz score by two ways. The first and important way is to submit blogs for review to the bitlanders team, the other method is temporary and this is to purchase shop accessories and outfits for your avatar. By purchasing different items you can increase your buzz score temporarily.
But remember that you have to submit blogs if you are planning to stay to bitlanders for earning regularly.
What is buzz bonus?

Image Credits: Youtube
Answer:
A buzz bonus is also known as direct power ups in bitlanders. The buzz bonus can be obtained through several ways,
You can get buzz bonus by completing daily tasks which are provided on daily basis to you. For example watching 5 movies will give you +3 buzz bonuses for one day. Or inviting a friend on bitlanders will give you +3 buzz bonuses for two days.
Buzz bonus can also be obtained by submitting a blog on bitlanders.

Buzz bonus can be obtained by purchasing specific items from the market. Different items and accessories have different types of buzz bonuses.

Buzz bonuses can be achieved by getting blogs, movies and galleries reviews. Currently, buzz bonus on blog review lasts for 5 days.
Where can I check my buzz bonus and buzz score history?
Answer: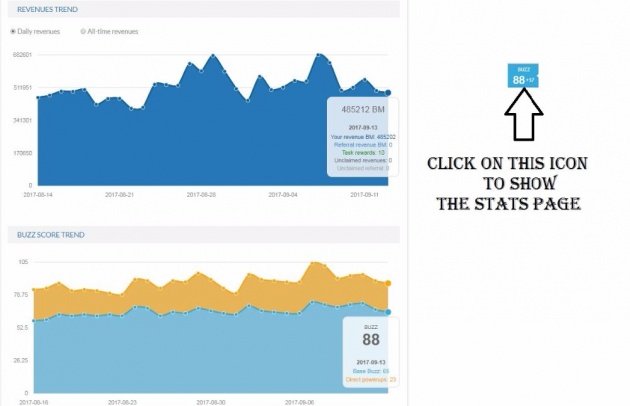 Image Credits: Bitlanders (Screen shot taken and edited by me)
You may check complete history of your buzz score on your bitlanders page, just follow my easy method.

Just click the blue button which is showing your buzz score. It will redirect you to your STAT page where you can check your buzz score and earnings history. It will show you your buzz score in blue color and orange color will show you your direct power ups. You can check the complete detailed view of your buzz score.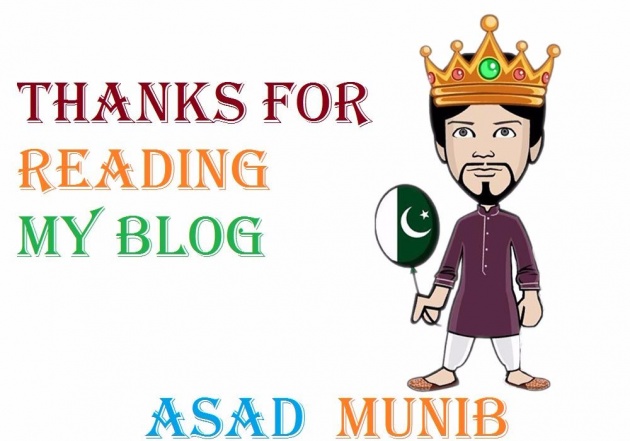 Image Credits: (Created by myself)
Dear friends, due to lack of time I will close my blog here and in my next blog, I will join you again. I will complete FAQ in my next blog. Till then take care and have a great day ahead.
Thanks for reading my blog.
Asad Munib