As part of its sponsorship of the 2015 New York Open Judo Team Championship, bitLanders is helping on bringing the Cuban Women's Judo Team to New York City in collaboration with Chris Skelley of Skelley Judo.
The Obama administration has recently announced new regulations that will ease decades of US trade and travel restrictions with Cuba. The New York Open Judo Team Championship will be the first international sporting event involving Cuban athletes since this announcement.
Cuba first participated in the Olympics in 1900. While Cuban athletes have never competed in the Winter Olympics, they have won a total of 208 medals at the Summer Olympics. Their Olympic team is the most successful by total of medals won among the countries who never won at Winter Olympics. Out of those, they have won 39 medals in Judo, including 6 Gold.
Cuba's Women's Judo Team will include 2012 Olympian Dayaris Mestre Alvarez, 2012 Olympic Silver Medalist Yanet Bermoy Acosta, 2014 Cuba National Champion Olga Masferrer, 2008 Olympic Silver medalist Yalennis Castillo and Aliuska Ojeda. They will be facing a US team that includes Olympic champion Kayla Harrison and Olympic Bronze medalist Marti Malloy.
About the event, Francesco Rulli, Founder of bitLanders says: "Judo is an Olympic Sport that unites people from all over the world. This international Tournament in NYC is a symbolic moment to leave Cuba's 40 years embargo behind and look at the future. The New York Athletic Club is the perfect venue to host this historical moment."

From left to right: Yalennis Castillo, Aliuska Ojeda, Yanet Bermoy Acosta, Dayaris Mestre Alvarez, Olga Masferrer.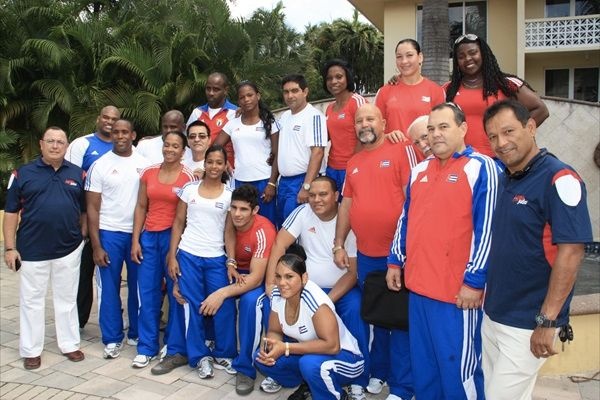 Watch highlights from the 2014 NY Open Judo: