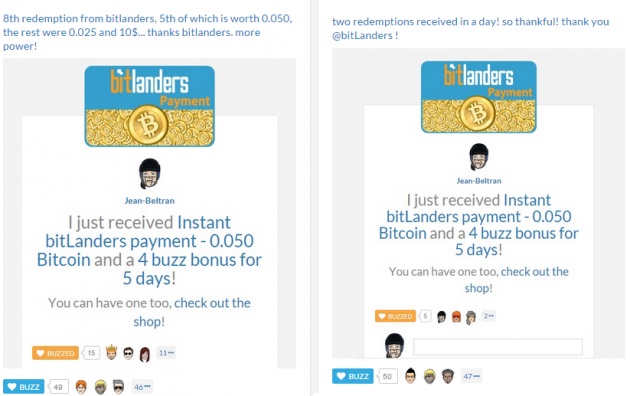 Received a surprise from bitlanders two days back when my two payments were sent to me in the same day. I didn't expect it to happen but it did and it had given me the impression that bitlanders is just becoming more amazing. From the new bonuses received after viewing blogs and videos which is encouraging users to engage in videos and blogs to adding bonus buzzes for sharing videos to Facebook and as well as being able to get gems for the quest box and there are also hidden treasures in some post from those VIP users here.

What happened that day was unexpected, first I had cashed out 0.050 bitcoin amount three days before and yes it came on the third day. Then on that same day morning, I went on cashed out again same as amount of 0.050 bitcoin. I was expecting it to arrive three days after but it came a few hours after.

Well it was amazing to receive a big amount of cash on the same day from bitlanders and it had encouraged me even further to work here with bitlanders. I am looking forward to experiencing the same soon.