"With bitLanders, we can earn Bitcoin and, at the same time,
give back by donating to charities." - Ako-Eto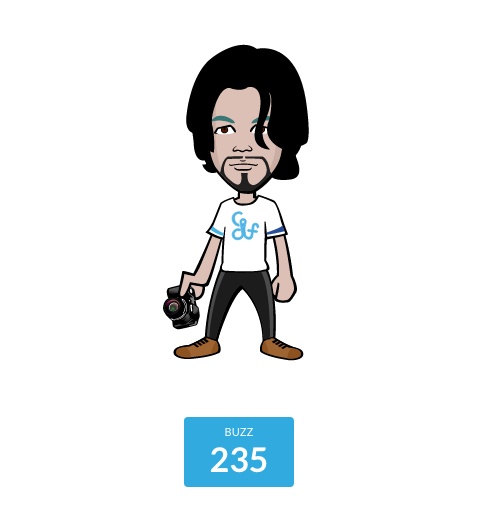 Ako-Eto
is currently our
top user on bitLanders
. Because of his content and activity on the platform, he reached the highest BuzzScore among our 500,000 users.
We asked him a bit about himself, how he became #1 on bitLanders, and to share his tips with newbies.
Micky: Where are you from? Tell us a bit about yourself.
Ako-Eto: I am from La Trinidad, Benguet, in the Philippines. I am a work-at-home guy, working online. I like travel, photography and I am always looking for new places to eat. My region is mountainous so it offers many places to hike and be closer to nature. These are the activities that I like to share online and bitLanders is a great platform for me to do that.
Micky: How do you stay active on bitLanders and earn money on the platform?
Ako-Eto:
I go online whenever I have the time, which is a lot - one of the perks of working at home. Going on bitLanders is the first and last thing I do online. We all know that submitting content increases the BuzzScore and therefore, earnings. I submit blogs for review - which thankfully get good reviews - thus giving me a boost in my BuzzScore and earnings for a certain period of time. Doing the daily quests and logging in ever day also help increase and maintain the BuzzScore. Also,
donating to charities
,
buying items from the shop
and buzzing others' content keep me busy here on bitLanders.
Micky: What do you like the most about the platform?
Ako-Eto: As I am always in search for ways to earn Bitcoin online, I find bitLanders to be the most convenient and easy way to earn Bitcoin. We can share what we want and at the same time, learn from others. I have come to learn a lot about Bitcoin through what others share here on this platform. I learned a bit about the Blockchain, Bitcoin wallets, Bitcoin faucets, and other cryptocurrencies.
Follow his tips and you too will reach the top!