"The thing that I like the most is the donation platform bitCharities.
We hardly see this on any other website." - Abid-Khan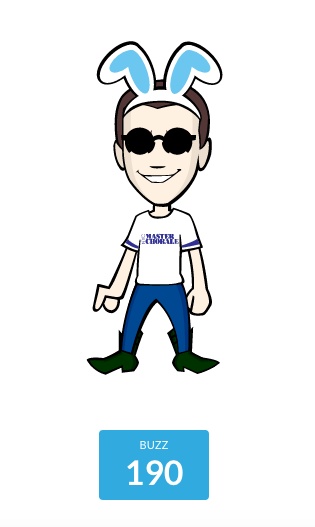 Abid-Khan
is currently in the
top 3 users on bitLanders
. Because of the quality of his content and his active participation on the platform, he reached the 2nd highest BuzzScore among our 500,000 users.
We asked him a bit about himself, how he became #2 on bitLanders, and to share his tips with new members.
Micky: Where are you from? Tell us a bit about yourself.
Abid-Khan: I am from Pakistan. I am a 28-year old man interested in writing, searching about famous topics online, and reading any material that increases my knowledge. I like cricket (almost every Pakistani does), and our traditional food. By the way, I am a good cook too!
Micky: How do you stay active on bitLanders and earn money on the platform?
Abid-Khan: I am active for about 4 to 5 hours per day. When I wake up in the morning, after offering the prayer, I hardly have breakfast and log in on bitLanders right away. I try to do the tasks first. After that, I start sharing posts and check my inbox for new messages. At times, people ask me for help and I try my best to guide them. I then check my "notifications" and see who subscribed to me, so I can subscribe back. I also thank them in micro blogs. Then, I log in again in the afternoon and at night, and stay active for 2 to 3 hours. I also decide during this time what could be the best topic to write about that would attract users.
Micky: What do you like the most about the platform?
Abid-Khan: The thing that I like the most is the donation platform bitCharities. We hardly see this on any other website. It gives me the opportunity to share part of what I earn with people who are less fortunate and who need help. Another bright prospect is the payment system. We always get paid on time. It is not a scam at all as I experienced on a couple of other websites where, even though I met the threshold for payment, they cheated me and all my hard work went in vain. This is why I told almost every one of my friends to come and join bitLanders. This also gives me earnings via referrals.


Follow his tips and you too will reach the top!