Video Credits:: Bitlanders via Bitlanders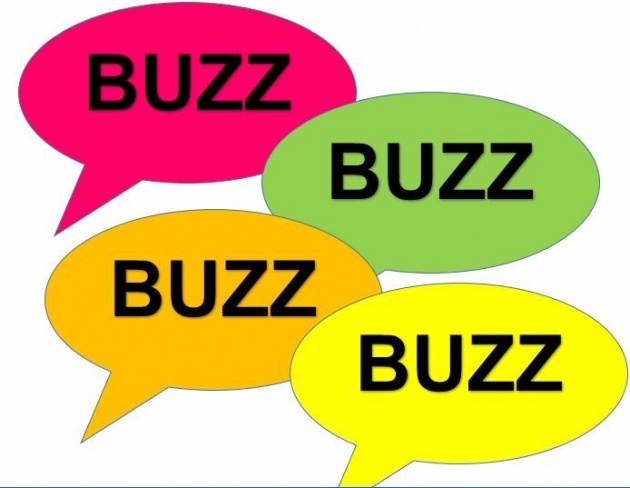 Image Credits:: Sharon Lopez via Bitlanders
I often receive messages from my downlines as well as from other members of the site asking how to obtain a high Buzz Score. There are also times that they would ask me why their BUZZ scores had gone down and other related queries. I am trying my best to explain things hoping that I could shed some light on the matter. However, due to time constraint, I couldn't give detailed and specific answers on some of my friend's questions.
I know how frustrating it would be for a new member if his/her questions are not being answered clearly. Given the credibility that Bitlanders had gained over the years of existence, many individuals have been encouraged to come and see what the site have in store for them.
I feel bothered whenever a friend would ask some question and I couldn't give a detailed response because either I am busy at work or with other equally important matters. I believe that I, being the one who invited some of them, should at least help and guide them to the right path. Hence, I deemed it necessary to write this guide.
Note: The content of this blog post is based the author's own understanding of the rules of Bitlanders as far as Buzz Score is concerned. I personally used this as my guide with my daily activities with Bitlanders. Any further queries may be placed in the comment section.
What is a Buzz?
The Buzz Score measures your reach, influence, and ability to engage your audience in your content.

Every time you write a blog post and share it on your social networks, you engage and influence others.

The Buzz Score looks at the number of your blog posts and their reach on platforms like Facebook, Twitter, Google, and Film Annex.

Users with high buzz scores are rewarded for their work.
Source: Bitlanders via Bitlanders
Explaining Further:
The BUZZ is the system used by the site to determine the overall performance of each of its members based on several parameters. In simple term, BUZZ is the consolidation of all our performances within the site.
The BUZZ is composed of two (2) parts - the Base Buzz and the Buzz Bonus or (Direct Power Up).
Base Buzz - are those that we received from the Rated Content Score, Influence Score, Sharing Score and Subscribers Score. These BUZZ points have a longer duration than the BUZZ Bonus which are temporary. The BUZZ is the basis of our earning in Bitlanders. The higher the BUZZ, the higher the earnings.
Base Buzz includes
<>

Rated Content Score

- these are the BUZZ points we received when our content, like blog posts, movies, and galleries are reviewed. Depending on the number of stars given to us, we will receive a corresponding amount of BUZZ points.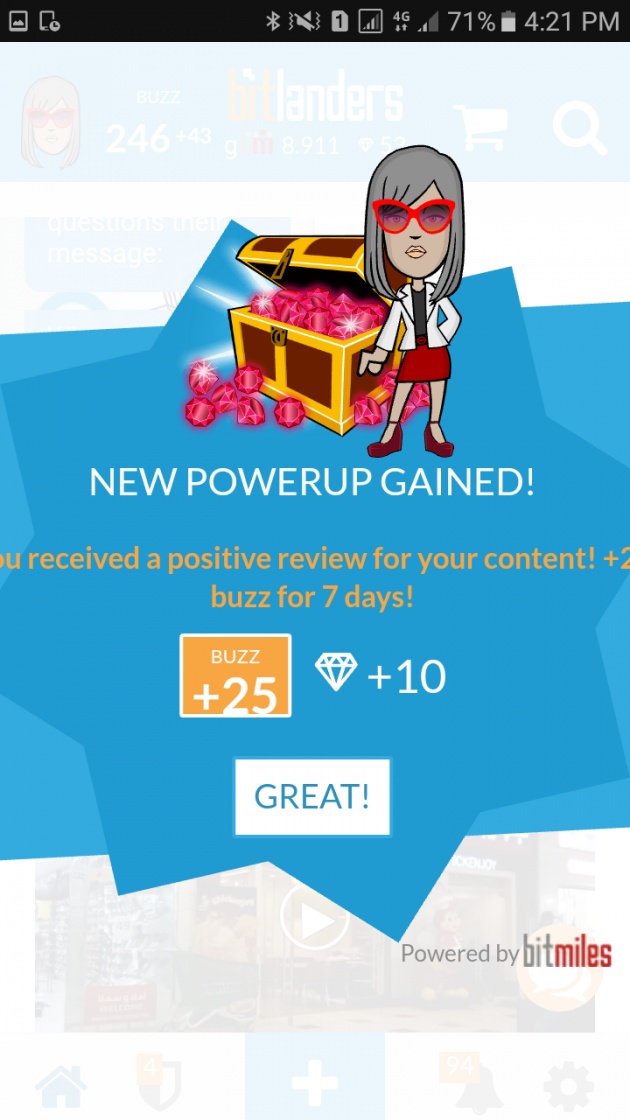 When we submit our contents (blog posts, movies, galleries) for review, we will receive BUZZ Score based on the rating or the number of stars given to us. On the example given above, it was given 25 BUZZ Score and 10 GEMS. It means that you will be receiving additional 25 BUZZ points every day for 7 consecutive days.
Image Credits:: Sharon Lopez via Bitlanders
Additional note: On the above-given example, we will receive an additional 25 BUZZ points every day for 7 days and after that, if we are not regularly submitting contents, we might experience a sudden drop in our BUZZ Score. So I would suggest that, as much as possible, we have to submit blog posts on a daily basis.
<>Influence Score - these are the BUZZ received on your rated content (given by other members). Only the BUZZ given on the rated content will with at least two (2) stars are included in the BUZZ Score.

Image Credits:: Sharon Lopez via Bitlanders
<>Sharing Score - When our contents are shared on social media, we will receive BUZZ points which will be credited to our Base BUZZ Score. The more we share our contents to social media, the higher the sharing score.
<>Subscribers Score - We get additional BUZZ Score when someone subscribes to us. So keep on making new friends.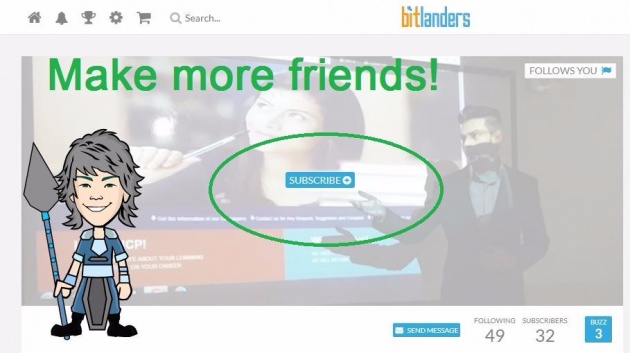 Imager Credits:: Sharon Lopez via Bitlanders
On the other hand...
Buzz Bonus is a temporary bonus acquired through daily specific activities. It often lasts for one (1) day. This includes daily login buzz bonus, daily quests buzz bonus, shop purchase buzz bonus, content review bonus and content treasure.
Buzz Bonus includes
<>Daily Login - Visiting the site every day will allow us to collect daily login bonus which starts at 1 BUZZ bonus on the first day and increasing up to 7 BUZZ bonus. We will receive 7 BUZZ bonus every day after the 7th day as long as we continuously visit the site.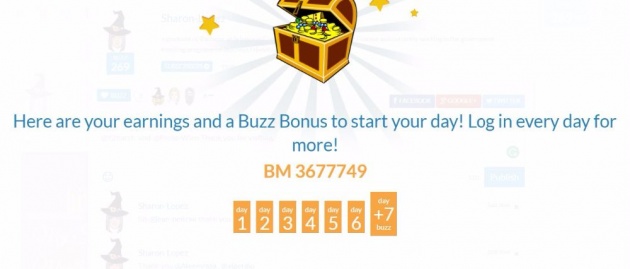 Image Credits:: Sharon Lopez via Bitlanders
<>Daily Quests - This includes watching 5 movies which entitle us to receive 3 BUZZ bonus, Reading rated blog posts which entitle us to receive 1 BUZZ bonus, Inviting friend which will give us 3 BUZZ bonus for 2 days for one friend that we invite. Since the Daily Quest only consider 1 friend invite for the day, we won't receive BUZZ on the second friend invite. However, we will receive 20% of the earnings of all our invites. We also receive 3 BUZZ bonus for submitting a blog for review. That is different from the BUZZ Points we received after the successful review of our blog post.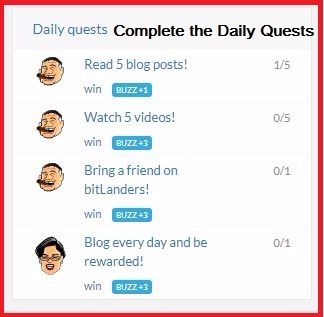 Image Credits:: Sharon Lopez via Bitlanders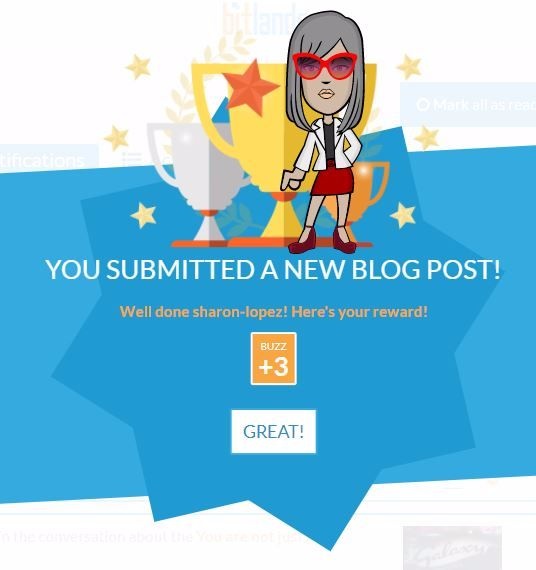 Image Credit:: Sharon Lopez via Bitlanders
<>Shop Purchase - We are also entitled to a BUZZ bonus for purchasing a certain item in the store.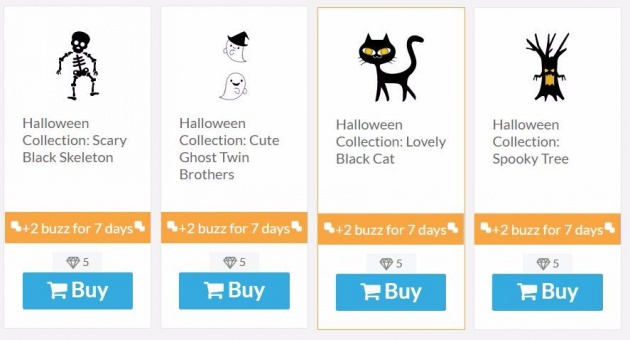 Image Credits:: Sharon Lopez via Bitlanders
<>Content Treasures - These are some of the BUZZ points given to certain activities. I haven't encountered such but I experience being able to receive Bitmiles from reading some 5-star rated blog posts from time to time.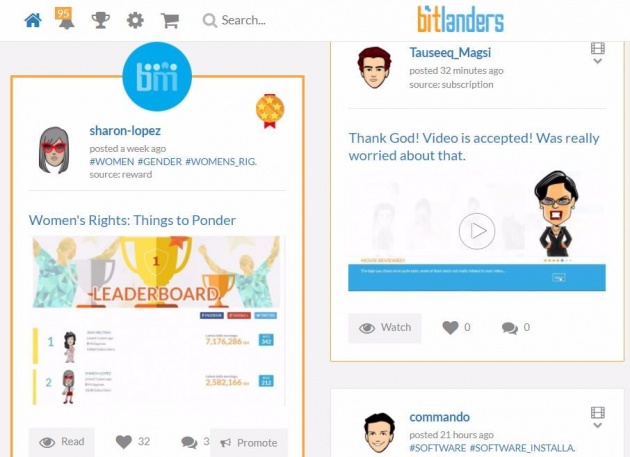 Image Credits:: Sharon Lopez via Bitlanders
I am also searching for the Donation link but I think, this feature is not yet available at the moment.
Now, let us know what we should do in order to increase our Buzz Score.
(1) Create high-quality content (Blog Posts, movies, and galleries) and submit those for review. (You will get Base Buzz ) - Focus on Quality over quantity.
(2) Receive BUZZ from other users - Give more and you get more. Buzz more contents and you will receive more BUZZ!
(3) Complete the Quest Box and the Daily Quest. - Daily Quests are easy and fun way to do.
(4) Invite Friends ( you will get 2 buzz bonus for 2 days) - this is on top of the 20% commission we earn from their income for a lifetime.
(5) Subscribe to other users - having more friends within the site makes the job easier and more fun. Remember, the main reason why we are here is to enjoy!
(5) Play FlapPig - this is an enjoyable game and can help you gain additional Bitmiles.
An additional tip for new users:
Don't be afraid to explore the site. Whether you are using a laptop, tablet or mobile phone, the navigational menus are accessible. Just click on the gear button on top of the screen to open the different menu buttons.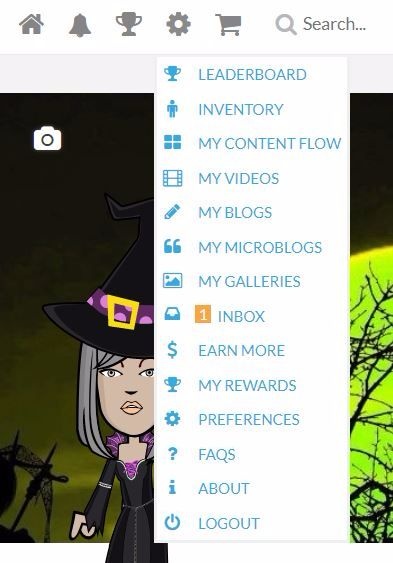 Image Credits:: Sharon Lopez via Bitlanders
Watch this video interview with bitLanders Founder: Francesco Rulli for additional knowledge:
Video Credits:: bitsonline via YouTube
On the final thought:
Creating meaningful and high-quality contents on a regular basis are some of the ways to obtain high BUZZ Score. It's not about the quantity but the quality of our contents. Additionally, being active and following the rules can help us attain our goal in no time.
I hope I made some of the things clear and for anything that needs further explanation and clarification, don't hesitate to drop your comments.
Thank you for your time.
Read more from the FAQ page: http://www.bitlanders.com/pages/customer_support/
___oOo___oOo___oOo___
Written for Bitlanders:
by: Sharon Lopez
Thank you for reading!
Please visit my blog for more posts
Sharon Lopez is a graduate of Bachelor of Science in Commerce Major in Banking and Finance and currently working in the government handling programs on Business Friendly and Competitive LGUs.
You may visit me on Facebook.
-oOo-
Disclaimer: The views and opinions expressed in this blog post are that of the author and does not in any way represent the agency or department she currently belongs.