Want to blaze it on 4/20? Why not do it with Blaze Pizza? They serve wood-fired custom individual pizzas that are made with fresh, high-quality ingredients.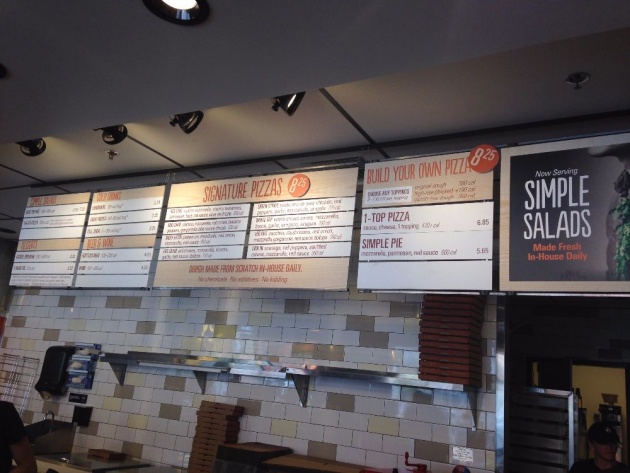 When it comes to ordering, it is good to rehearse what you want in your head because the establishment tends to be somewhat crowded during lunch hours, but not stuffed to the gills as some other places tend to be. There are nine signature pizzas (pizzas with pre-set topping combinations) and four different salads available, but the fun is in designing your own custom pizza.
It starts with the crust. The original is a thin crust, but a "high rise" (thicker) crust is available for a small additional fee. A gluten-free crust is also available, but, due to the nature of the kitchen, cross-contamination can occur. The crust comes out pleasantly charred from the oven in a matter of minutes, but a crust, no matter how perfect, is just bread. That which sits on top of the bread the bread transforms bread into pizza.
The variety of toppings sets the Blaze pizza experience apart from other establishments. With twelve different sauces alone to choose from, every customer can set the tone for their pizza and build it from there. one can choose one or a combination of seven different kinds of cheese, including a vegan cheese. After that comes the addition of more toppings. There are eight different types of meat and eighteen different vegetables that can be used to further garnish their pizza.
Going to Blaze Pizza for the second time, I ordered a pizza with olive oil, shredded mozzarella, pepperoni, and fresh basil.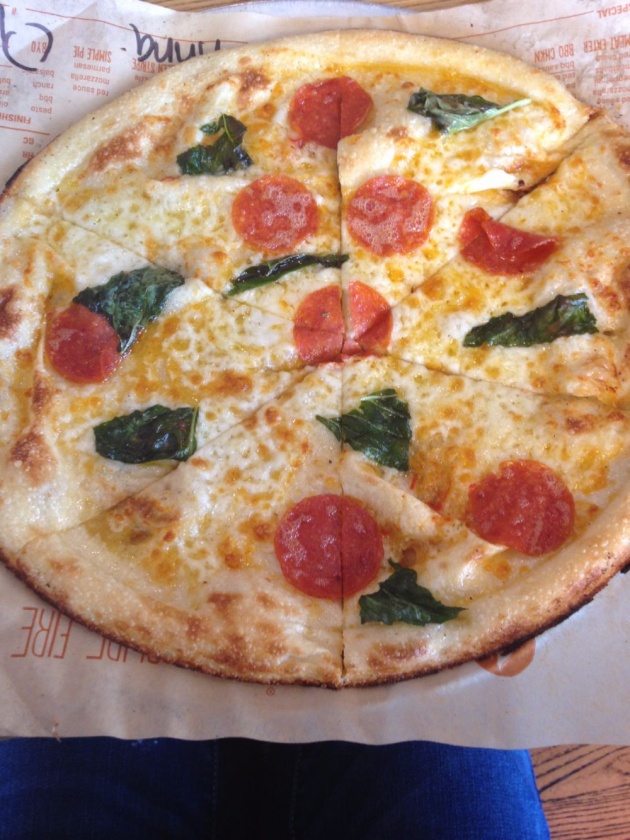 The cheese does not come off in thick strands like it does in some other places, but it did form the crust that graces every pizza worth consuming. The basil was fresh and supple going on and, cooked, it took on a satisfyingly crunchy texture. The crust (I got the regular) is roughly the thickness of my fingernail (and I make it a point to keep my nails short.)
Though the line to get my pizza was a bit hectic and the workers seemed a bit disorganized, the order process went fairly smoothly if a bit slowly. They were probably all new and happened to be in the same rotation at the time, but they managed to get my order processed, prepared, and delivered in a timely manner.
To promote Blaze Pizza, go to the restaurant on 4/20 (April 20), order a custom pizza, and post it to social media with the tag #BlazePizza420.*
The question, now, is...how are you going to blaze it?
#Blazepizza420 is not official Blaze Pizza advertising. My opinions don't represent those of the business.
Photo Credit: Me