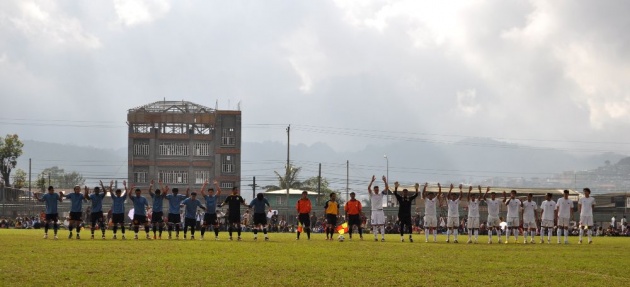 The Azkals is the Philippines national football team. The picture above was taken at Benguet State University. The Azkals (R) were pictured here together with the University's football team and referees.
To tell you the truth, I am not into sports. I have never been a fan of any team. I don't play sports. I did play some sports back in high school but haven't played since.
Before 2011, I haven't heard of Azkals. I only know of askals ("asong kalye" meaning street dogs). This is how the name Azkals came about according to Wikipedia:
The national team is referred to as the "Azkals". The name was coined when an online Philippine football community proposed the nickname Calle Azul (Spanish for Streets of Blue, referring to the color of their kit) which was modified to Azul Calle, shortened toAzCal, and finally became Azkal – a word that is similar to Filipino term Askal meaning street dog.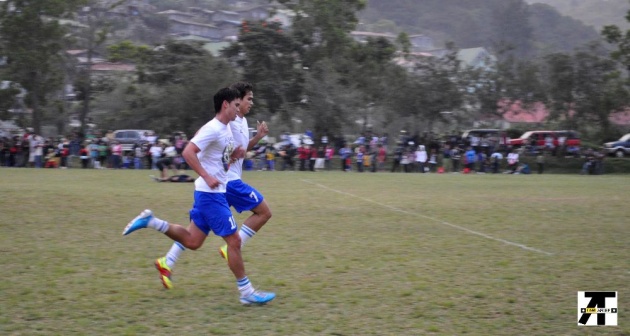 I was informed by a friend, who became an instant Azkals fans when she heard about them, that the Azkals will be having a practice at BSU, a university near our place, and she wanted me to check them out. I obliging did, curious as to who these Azkals she was talking about. That was my first picture of the Younghusbands above.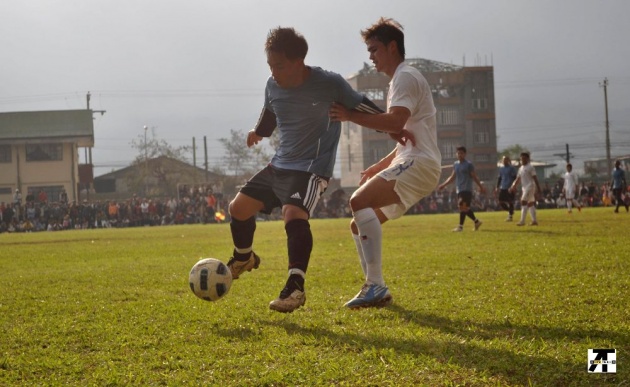 They came here to practice to acclimatize before going to another country to represent the Philippines in a football match. They stayed here for three days I think practicing either in BSU or Brent School. They cannot utilize the Melvin Jones field because the ground is uneven and bumpy.
We even went to SM for the Meet and Greet. However, we were scammed by their promotion. We were told that if we buy the ticket that we will have a chance for an autograph and picture taking. That did not happen. At the meet and greet, the team introduced themselves and a few words from Mr. Palami, the team's manager, and that's it.
You can read more about the Azkals at their official website.