Philippine Airlines Cabin Crew
I read from the newspaper the other day this advertisement: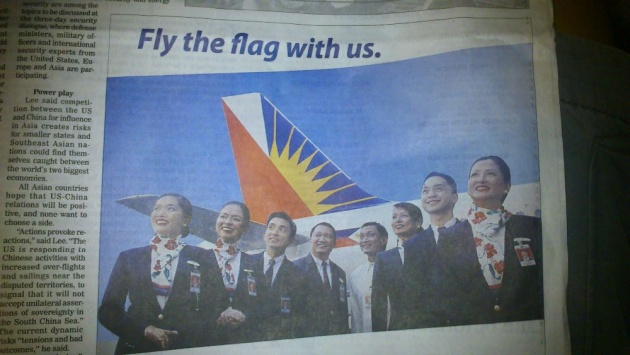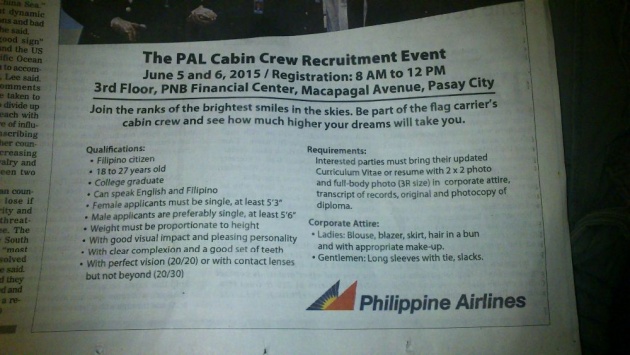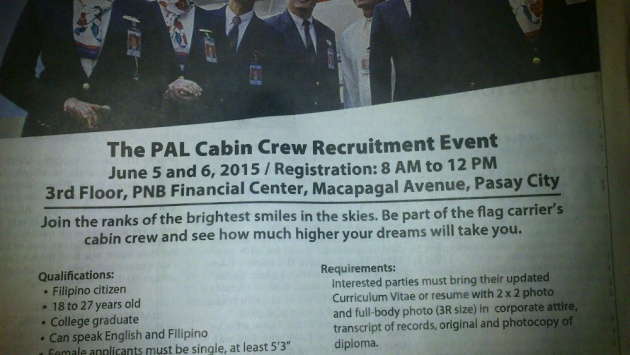 This is an advertisement by Philippine Airlines, the Philippine's carrier. It has been one of my dreams to work with an airline either a crew or a pilot. Maybe someday I will fly a plane. Hope the information above will help someone land a job and opportunity.
There was this story back in high school. A group of college students decided to take a chance upon an airline advertisement to work as a cabin crew. This group of friends asked one of their friends to tag along. This friend who tagged along was not interested at all in applying. Being a good friend, she acquiesced to tag along to appease her friends' nagging.
Not only did she just tagged along but decided also to apply just for the fun of it.
I don't know if this story is true or not but that friend was lucky enough to pass the interview and landed a job as a cabin crew.
Opportunities come knocking at our doors and what do we do about them? How do you respond? Are you one of those persons who have the next thing syndrome? Yes there is that next best thing for us, the next opportunity, but why not grab what is staring you in the face right now?