Panagbenga is a yearly flower festival held here in the City of Pines - Baguio City. This is to celebrate the culture and tradition of the people of the Cordilleras. Aside from the parade of flowers, this is a time where we showcase the products of this city and it's neighboring places.
As always, it is the street dancing and float parade that is the main event of this festival. Here is a link to the schedule of some of the activities that will be held during the festival. If you cannot open the link, below is a screen capture of the schedule: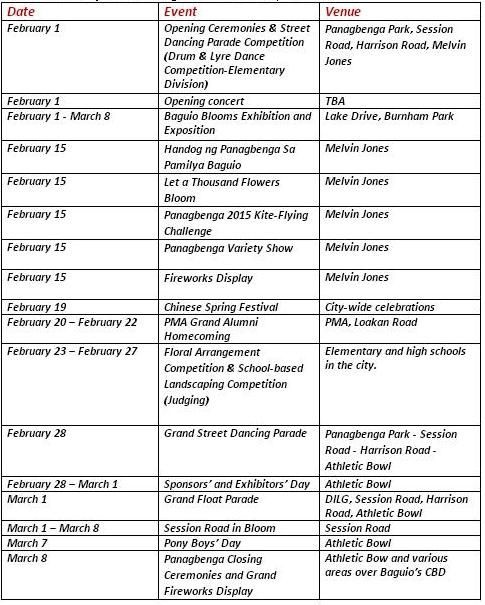 There will also be some events held in some communities or barangays. Every establishment will also have their own schedule of activities. Come and be part of this festival and experience Panagbenga if you haven't yet.
Be advised that as early as now you should have booked your hotels or at least reserved places to stay if you wish to stay longer. By now, most of the hotels are booked for the duration of this festival.