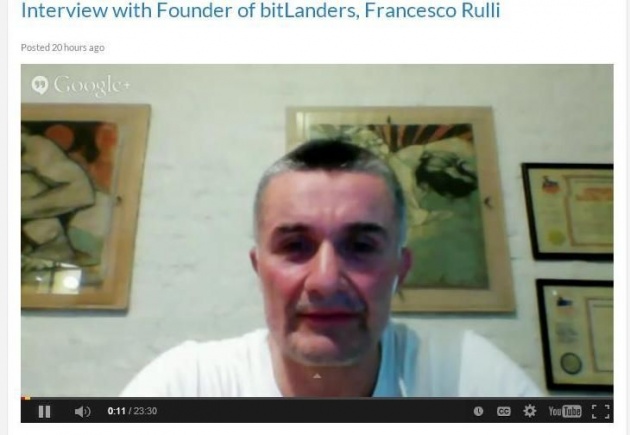 In this video by Coin Brief, this is an interview with Francesco Rulli, the founder of bitLanders or as I want to call it, Father of bitLanders. He explained the idea behind putting up bitLanders.
I really appreciate how he put up a social network wherein not only does their company earns bitcoin but at the same time sharing bitcoin to the users. If someone appreciates your effort and your work and reward you for that, that someones deserves respect and appreciation. What you give will come back to you maybe not in the same way as what you have given but in many different ways. That is what Francesco Rulli is doing - giving back. Their company also helps and teach women in Afghanistan on how to use the internet.
Coming to bitLanders, I thought it was just another way of earning something. BitLanders is a platform that helps in understanding bitcoin and the digital world. It is building a digital environment wherein users get to interact with each other and help each other.
It is also explained that avatars are used instead of your pictures to protect the identity of users especially those from other countries who are prone to abuse, especially women. My question though is that we can still upload any image we want though, even our own pictures.
Anyway, check out the video and learn more of bitLanders, about gems, buzz score, and also what are in store for us users like instead of cashing out we get to invest and let our bitcoins grow more. Plus, you'll get to have this: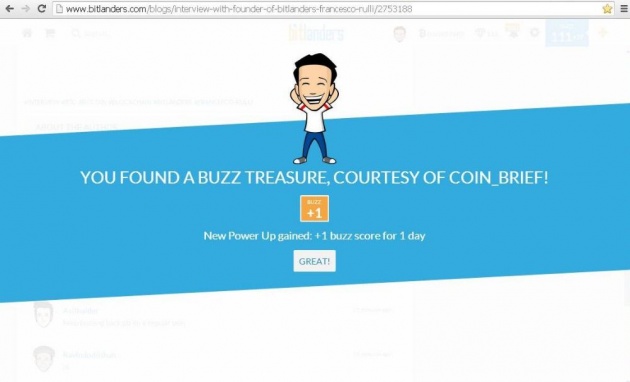 More power to you bitLanders!