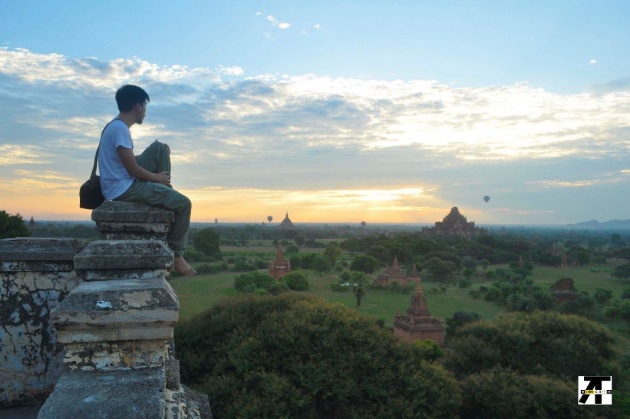 Bagan is such an amazing place. It was one of the destinations that I will surely go back to. This is the highlight of our visit in Myanmar (Burma). Myanmar has been under the rule of the military junta. After the military junta was dissolved in 2011, Burma (Myanmar) opened their doors to the outside world. Since there is no visa for Filipinos to go there, we then made sure to visit the country.
I have been fascinated by the photos I see of the temples in Old Bagan. I imagine myself visiting those temples and seeing them with my own eyes. It was in October 2014 that that dream came true.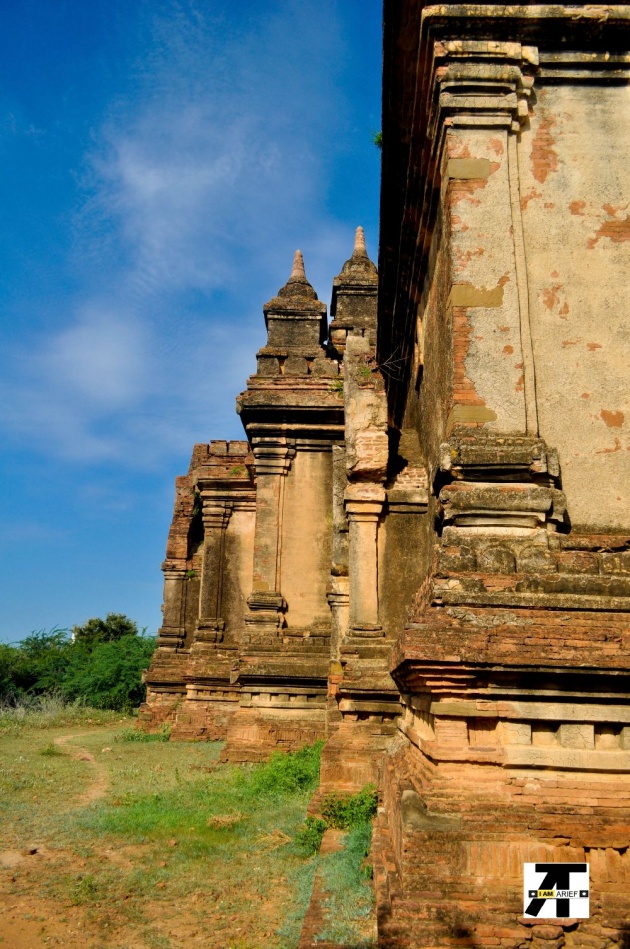 I was filled with excitement and anxiety when we were planning to visit this UNESCO Heritage Site. It is amazing that after so many centuries, a lot of the temples still survived the time. According to this site, 10,000 temples have been built from the 11th to 13th century and more or less 2000 temples are left standing. Most of the temples were destroyed during the 1975 earthquake that hit Bagan. It is visible in these temples how intricate and detailed the temples were made. The architecture of these temples is very impressive. These temples need constant restoration and repair.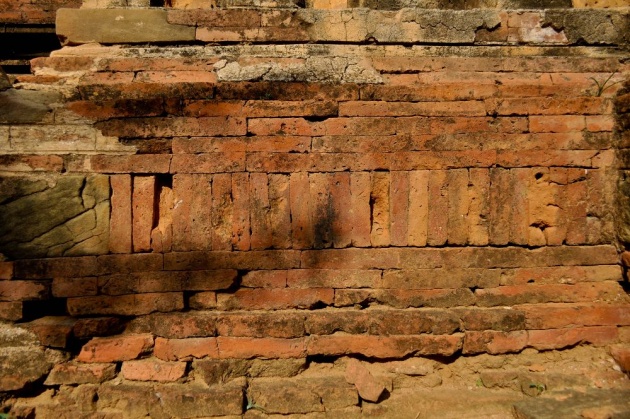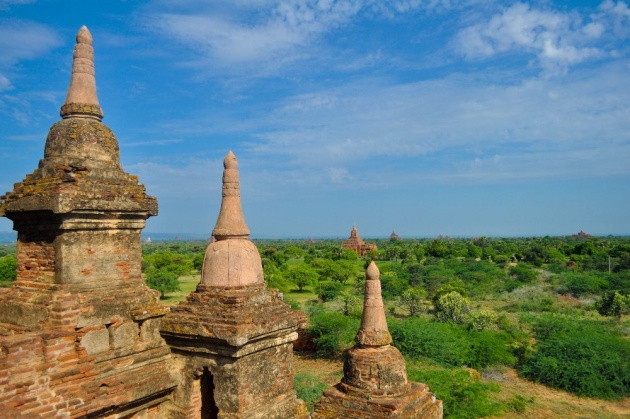 Walking among these temples or even just the sight of them gives you a feeling of walking back in time. These are old temples, sentinels that have withstood wear and tear, growing old with history, taking their history with them. They are a history of their own.
The very first agenda that I want to experience is the sunset in Bagan since we arrived there early morning but too late for a sunrise. We checked in to our hotel,rested for a few hours and then had breakfast. After breakfast, we headed to the temples. Our first stop is Shwezigon Pagoda. This is located in Nyaung-U, a town near Bagan.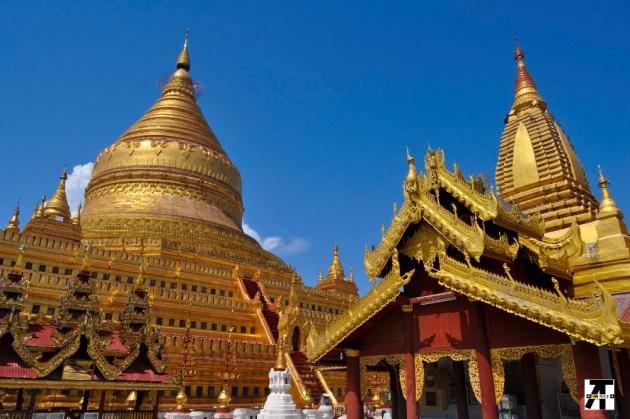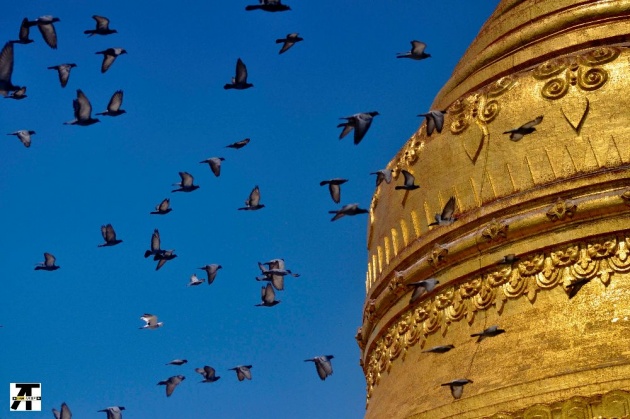 More pictures in Shwezigon Pagoda album.
We then had our lunch in one of the restaurants frequented by tourists near Bagan temples. Notice that their food swims in oil especially meat. What I love about their diet though is that they eat raw fruits and vegetables, sometimes young vegetables which interestingly tastes good.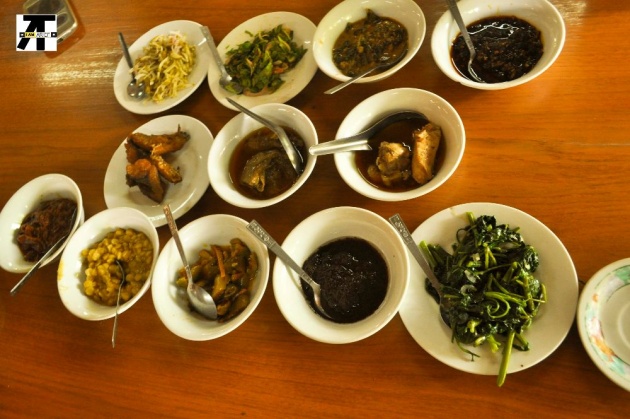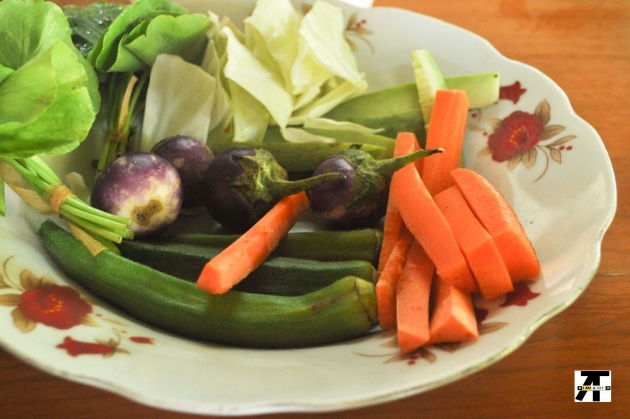 After lunch, we headed to some of the temples nearby and visited them while waiting for the sunset.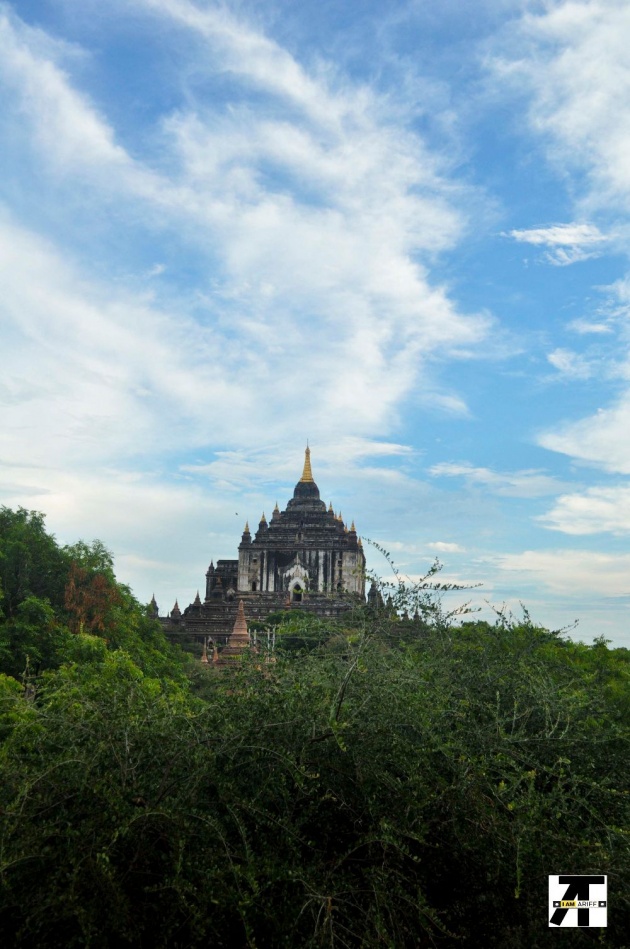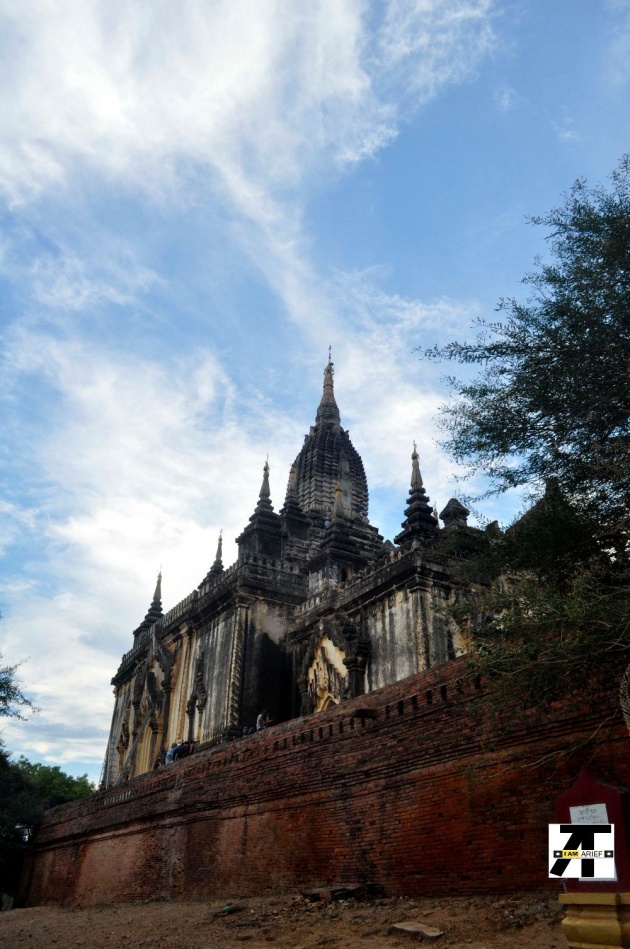 These kids we encountered in one of the temples have collections of different denominations. They probably collected them from tourists who visited the place. I would have given them some of our own money too if only I had brought some at that time so they can add it to their collection. Their family also displays paintings for sale.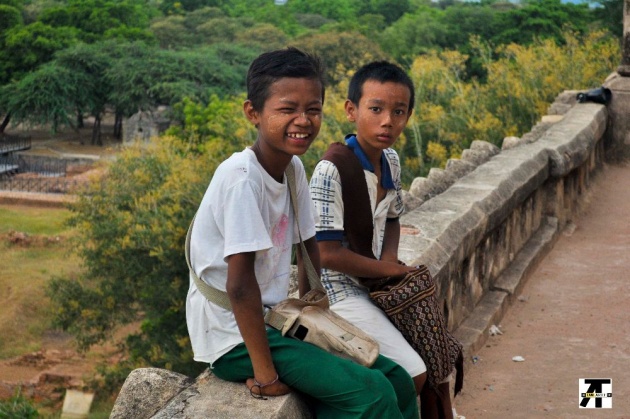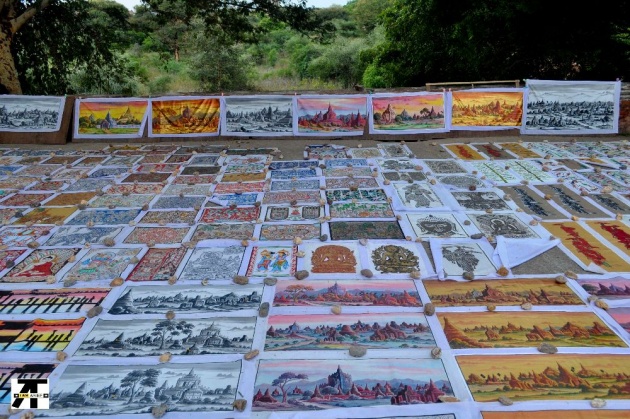 Here are some pictures taken during sunset in Bagan: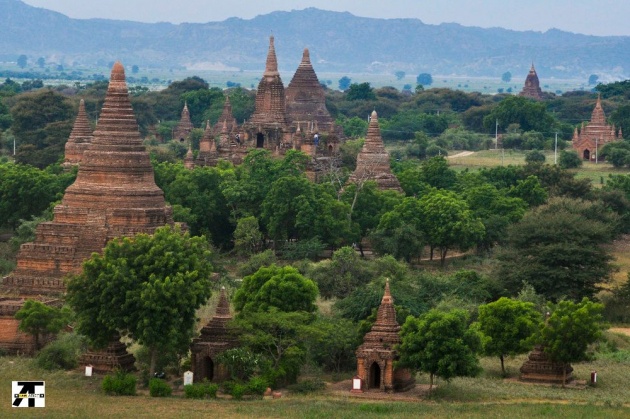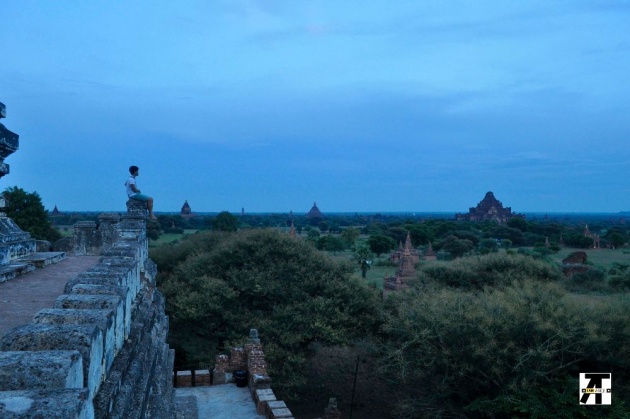 It was not an amazing sunset though as it was gloomy and cloudy that day. We called it a day and hoped that sunrise will be better. It was indeed better and mesmerizing still. Here are some photos of sunrise in Bagan. It was a calm and peaceful sunrise.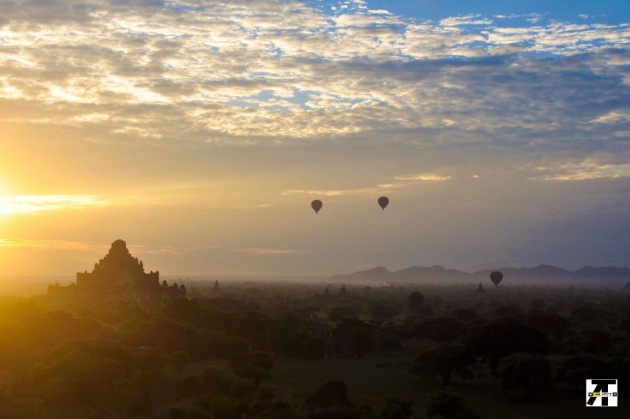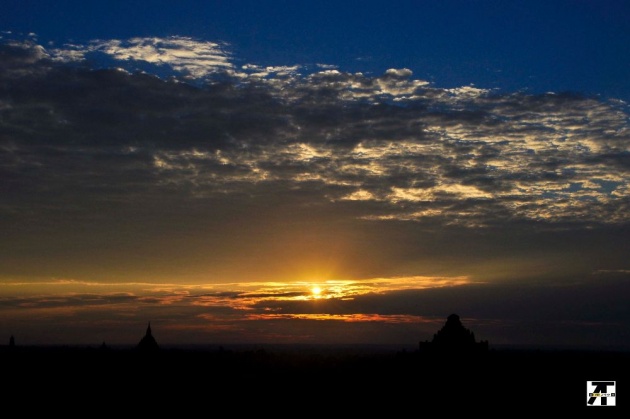 It truly was an amazing experience and I would love to go back again and hope to get more pictures and visit more of the place. This is truly one of the Southeast Asia destinations worth visiting.
Check out my Bagan Temples video and Sunrise in Bagan video.
You can also check my Bagan Photos for more.