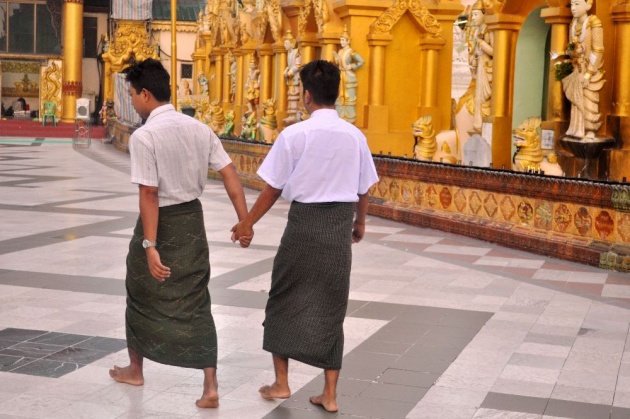 This was taken in Shwedagon Pagoda in Burma (Myanmar).
As you know, Burma has been under the rule of junta for a long time. It was just a few years ago that they were overthrown and now the country is slowly opening up it's doors to the world.
I was reminded of this by @jean-beltran's microblog.
Note that wearing longyi (skirt) is the tradition of Burmese people be it man, woman or child. Now, guys holding hands in public is something that shocked me. If it were here in the Philippines or Thailand or other countries would I not be surprised.
Do you think that guys holding hands in public are gays?
Photo is mine.