Collecting historic old ancient and vintage books have been one of my obsessions these past few years. From Holy Bibles to Dante's to Shakespeare's to Picasso's folio books - they're all full of history that I think should be preserved. No one today can produce and publish such books. The papers, the inks, the binding, the plates, the vellums, the leafs - such gold they hold.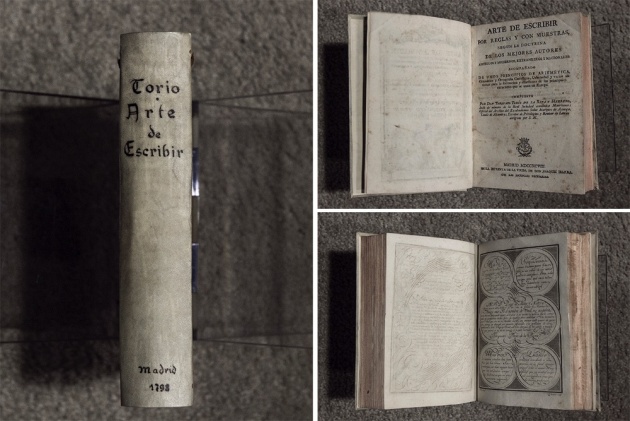 Below are more pictures to one of my valued collections, a gift I received from my gramps, a very rare copy of the 1798 Arte de Escribir (Art of Writing) by Torío de la Riva y Herrero. 8" x 6" x 1.5", PRINTED IN MADRID, FIRST EDITION, 1798.

COMING UP NEXT: MR. WILLIAM SHAKESPEARE'S COMEDIES, HISTORIES AND TRAGEDIES 1685. FOLIO 16" x 10" x 3", PRINTED BY METHUEN AND CO., LONDON, 1685.