So at the tender age of 24, it would be quite reasonable to say that last night I hit the pinnacle of my career.
I was fortunate enough to be part of the broadcasting team working on the opening ceremony of the 2012 Summer Olympic games in London. The show itself was an enthralling masterpiece created in the same mind that brought us Slumdog Millionaire and Trainspotting, the mind of Danny Boyle. No words can do justice to how epic the show was, all I can say is watch it - http://www.bbc.co.uk/sport/olympics/2012/live-video/p00wm0br
My companies role was small in the grand scheme of the show, but a massive achievement for our small outfit.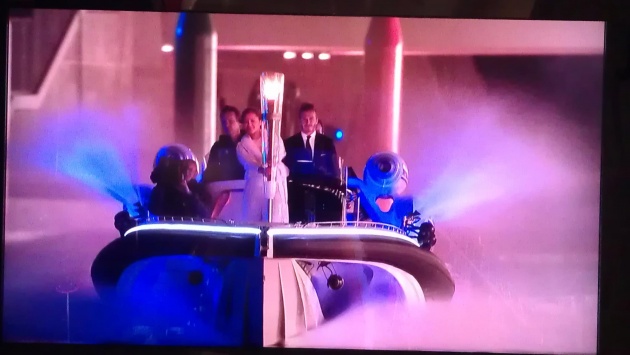 Our job was to cover the arrival of the Olympic torch at the stadium. This included a ridiculous speedboat absolutely bombing it down a river, a whole lot of pyrotechnics and 2 british sporting legends meeting to share the olympic flame that has spent 70 days journeying around the whole of Great Britain. No Pressure then.
Rigging for the job started a whole 8 days before the opening ceremony on Friday 27th July and in the build up we had 4 whole rehearsals, each time with varying degrees of pyro and lighting and stand ins. This made the anticipation all the better for the actual night, knowing how much of a spectacle it was going to be.
We had 7 cameras to cover the journey, involving 2 steadicams, a helicopter and me...ON THE BOAT!
Being on a boat was cool enough, but then I was told that on the boat with me would be the LA Galaxy and former England captain, David Beckham. To say I wet myself a little when I found out this news would be an understatement. This is a man I used to watch from the stands of Old Trafford when I was younger, an idol, a legend a role model.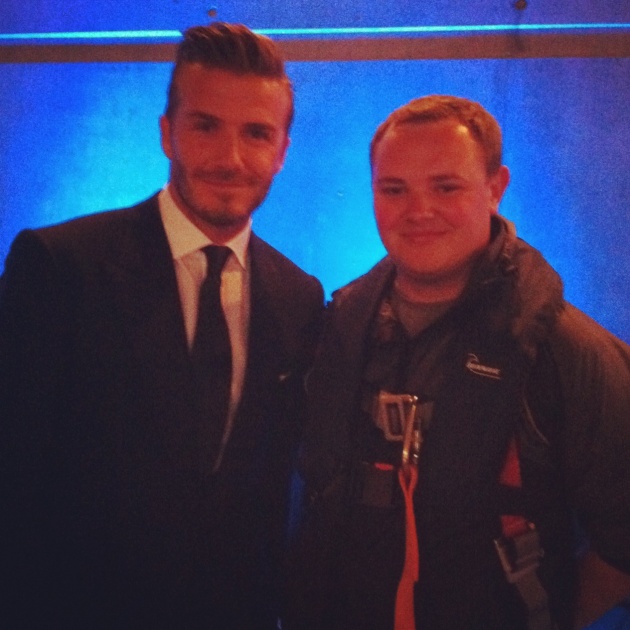 It would be fair to say that I am not going to find a job with more prestige and cultural significance that what I experienced last night, but as career highs go I don't think they get much better. This is the kind of event that will get me through the long days when I have been up at 3am to stand out in the pouring rain and cold filming a dire football match. A memory to tell my grandkids about.