Search online the word "Loyalty" and you will read:
loy·al·ty
noun: loyalty
the quality of being loyal to someone or something.
synonyms:allegiance, faithfulness, obedience, adherence, homage, devotion
Loyalty to a brand is not expressed by a glimpse over a banner or an impulse act. It is something that develops with time and, just like a relationship with a friend, it is the result of several interactions between the person and the brand. True Loyalty can take years to develop.
When Dodge reaches out to me once a month by email about my beloved Dodge Challenger ScatPack with Shaker with a report, they remind me about my car, the way it feels and sounds when I drive it, and the way it looks. They share with me technical information like the pressure of the tires, the condition of my power train, or tell me when the next service is due.
What Dodge is not doing is a call for action for me to share my thoughts and my feelings. That call for action can be a simple question about my interests and how I want to participate in the Dodge Challenger history. Maybe a simple call for action to upload a picture and a short comment on why I chose this car?
Here below is the picture that inspired me to this purchase: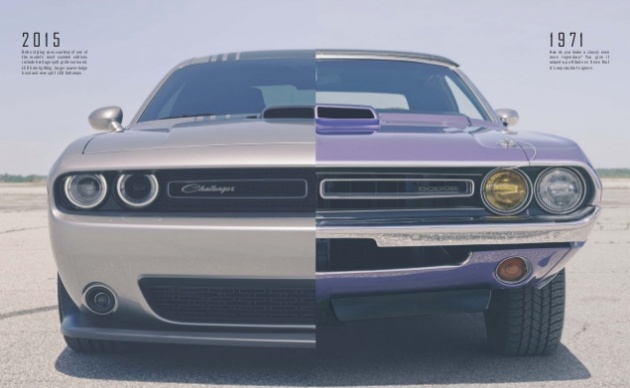 Could Dodge reward me with some meaningful Loyalty Rewards to motivate me to share more stories and acquire branded products to further empower me as a Brand Ambassador. I would be proud to wear a Branded baseball hat with a Scat Pack logo to explain the history of the Scat Pack that goes back to 1968, the year I was born: "In 1968, Chrysler Corporation began an ad campaign featuring a cartoon bee with an engine on its back featuring models called the "Scat Pack". The Coronet R/T, Super Bee, Dart GTS, and Charger R/T received bumble-bee stripes (two thin stripes framing two thick stripes)." (source: Wikipedia).
In this specific case the brand (Dodge) is not listening even if it is reaching out to me (the customer) on a monthly basis.The brand is not listening even if it understood that people make the difference.
This is where the MTI Agency comes into place and where we motivate people to share their story and connect with them through our proprietary technology and Loyalty reward program. bit-Miles.
Read more about our Agency work at the following articles below:
Conversationalism for Brands by Francesco Rulli
Why Your Brand Should Establish Conversations To Build Loyalty by Jennifer Bourne