I've experienced a lot of bugs and glitches in the site for the last few days and that really stressed me out! I'll enumerate some of those which I encountered last night and this day:
1st - Last night, while we were on our way to Divisoria mall, I opened my bitlanders account hoping to finish the quests which I haven't accomplished yet. I watched already more than 5 movies and yet, there were still no +3 direct powerups given. To think that my wifi is just struggling just to load that movies! Sharing of movie to facebook was also not credited.
2nd - Also, aside from that, facebook invite was also not credited yesterday. Thus, the reason why I had a big drop on my buzz score yesterday. I lost a total of +5 Buzz bonus yesterday.
3rd - That night also after the buzz scores have been updated, I saw this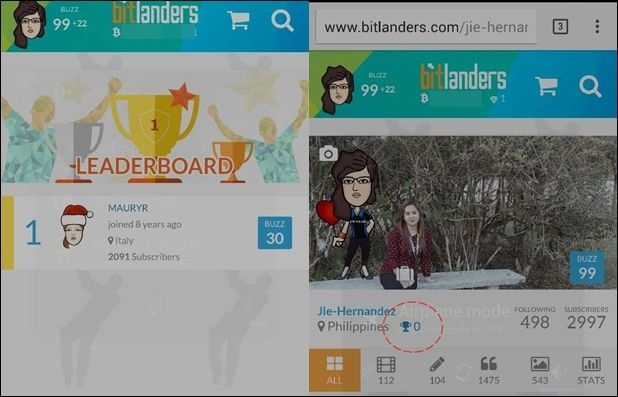 See that? At that moment, the leaderboard's rank number 1 is Mauryr and nothing are as follows. As you can see, my rank there is zero (0). I think it's just a bug. After I woke up earlier, all is back to normal.
For today, another glitch I have encountered is about the facebook invite again. The "Invite" button is useless therefore another +1 buzz bonus is wasted.