For me "Business is Personal", and a very personal trip into people's lives.
My father Roberto taught me this from when I was a young child, as his office was located in our home. At times, in spite of my young age, I had to answer the phone and take note of who was calling and the reason of the call. It was important that I would be polite and concerned about the needs of the caller.
Roberto also introduced me to Sailing. By the age of 16 years old, I became a Sailing Teacher at the Circolo Velico Pietrabianca. This allowed me to interact with very interesting people. One of my sailing students was Dante DeLeo, a gentlemen who was born in Northern Africa from Italian parents, grew up in Beirut, and lived in Italy between Milan and Montecatini. He flew regularly on a private jet to the Emirates to purchase frozen fish. We spent hours on the boat throughout the Summer. For me, it was an intimate trip into his life, and his stories were great lessons that shaped my Personal relationship with Business people later in life.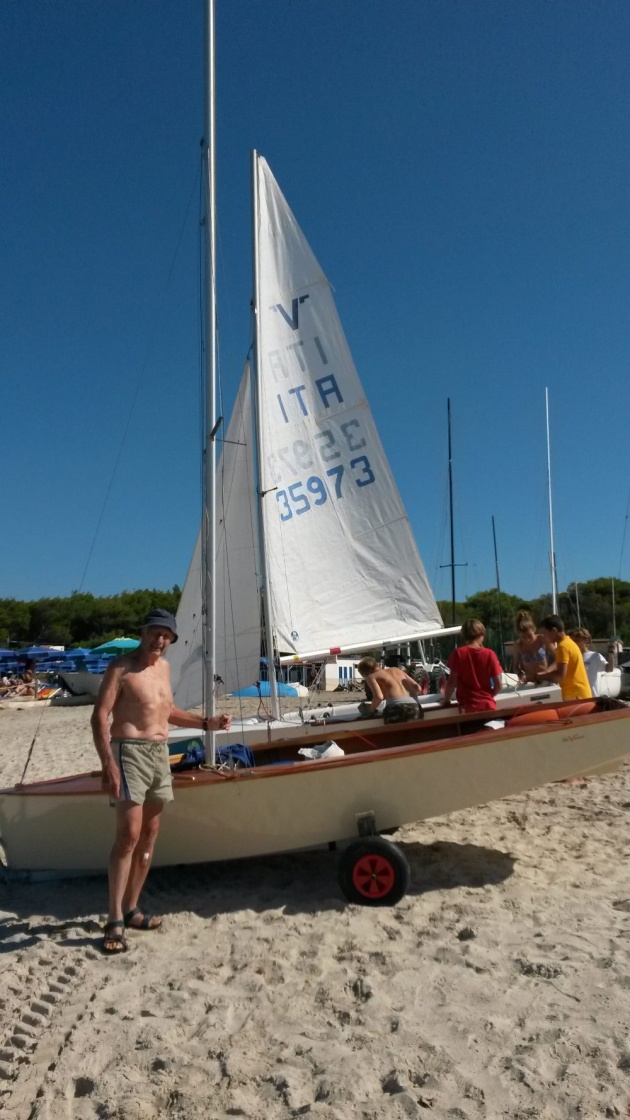 Roberto at the Circolo Velico Pietrabianca this last Sunday before Winning the 2014 Trofeo Gavazzi, Vaurien Storico, with Paolo Landi, long time friend and mentor.
For me, Business is always personal, and I rarely look at the company logo, title, or stats, but I focus on the personality of the people I meet. "Corporate" is not much of a factor. "Personal" is a big factor.
A few days ago, Jennifer, bitLanders chief editor, wrote a great blog about a video that gave me tears. The video is called "Papa," and has many parallels with my life. this video humanized the role of technology and the role of Wind Italia, the company who ultimately sponsored the production of this video. Here is the link to her blog and this great video:
Many aspects of this video brought me back to my home, Tuscany, and in particular to the waters where I sailed with my father and met people who shaped my life. Saturday, I searched on Twitter for the director and producers of "Papa'", contacted them, and introduced them to Jennifer. I am looking forward to talking to them about what inspired them and how they produced this master piece. This is a personal discovery from the mind of people like:
Eventually, this will lead to a Business collaboration, but regardless of that outcome, "Business is Personal," and I am sure this will lead to interesting conversations over a good coffee in our Film Studio in NYC.

Francesco