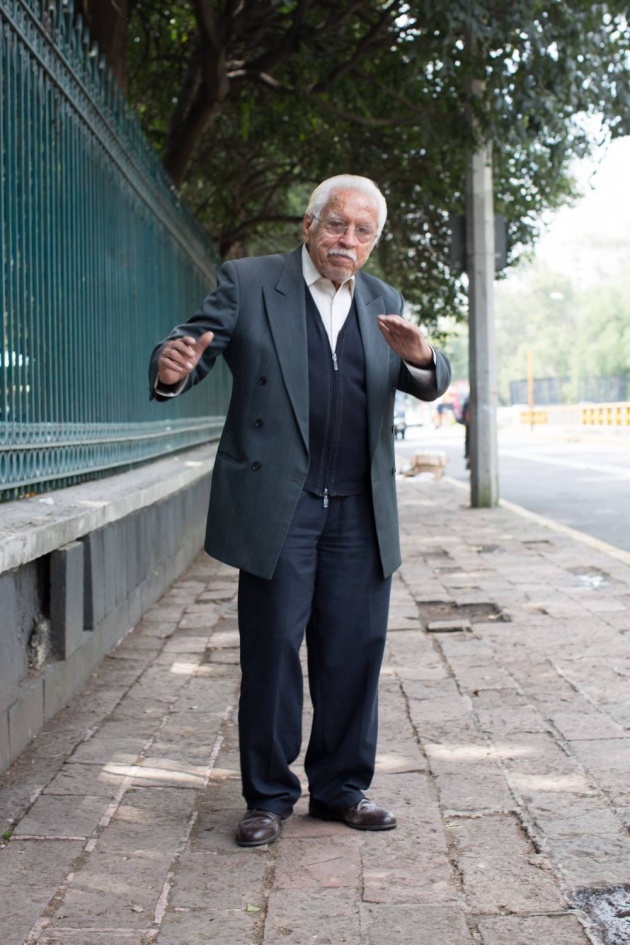 "She taught me how to dance. We actually met at a graduation party. I was the only one not on the dance floor, and her friend bet her that she couldn't get me to dance. I'd already said 'no' to ten girls, but she talked me into it. We were together 55 years. She died eight years ago, but I still dance every day."
(Mexico City, Mexico)
Nina Pelzmerte " l i wish i was born in a time when you could get a guy by asking him to dance with you & not by rubbing your butt on his zipper."
Lana Lony "Dance me till the end of love"
Melodia Gomez" 55 years was a long dance "
Aracelly Anaya "Because she still with you! "
Tanishqa Modi" Keep dancing, buddy. "