I have read a lot of microblog rants that their buzz score is lower than yesterdays and other stuffs. I do understand that it is frustrating specially that our scores would depend on it.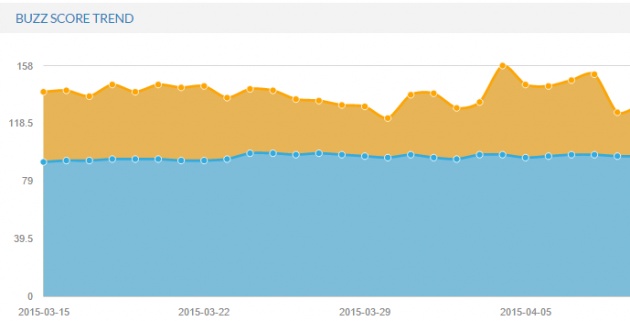 But before you rant, make sure that you had already looked on certain things which actually had dragged your buzz score down. As I had been saying before, check your buzz score on the buzz trend page, you can go to the gear icon and select Inventory to get there. You'll have a graph with yellow and blue points. Yellow is for direct power ups and Blue for the base buzz.

Usually, if you are doing the same activities for the past day, it is expected that the base buzz is of the same. Direct power ups change in a daily basis so you should check this one.

Most of the time, it is the direct powerups which changes as these expires. Now always track them so you won't be grinding on your teeth and if you have any issues with the tracking of the buzzes then you can get your email message ready and send it to the customer service!