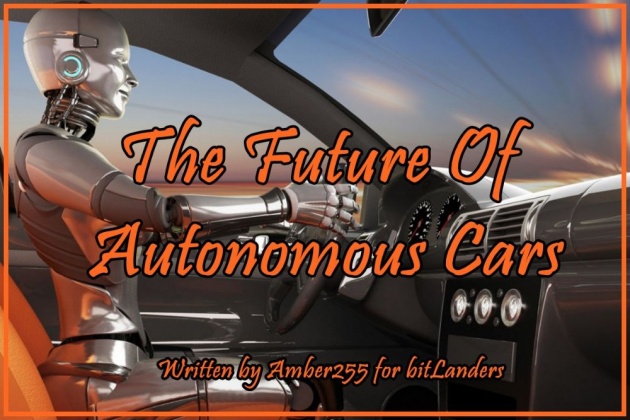 The Future Of Autonomous Cars - Photo credit: cars, edition by Amber255 via bitLanders
New technologies not only change cars, transferring users from petrol cars to electric cars. The development of automotive solutions based on machine learning algorithms and artificial intelligence today is focused mainly on the future of autonomous cars. Thanks to artificial intelligence and machine learning, cars will adapt to the driving style, the owner's reactions, and the methods of using the vehicle's functionality.
Nowadays, cars are powerful computing platforms. This trend is increasing with the introduction of automatic security features and unmanned car options. Today our cars are not stuffed simply with graphics processors, cameras, sensors, and network equipment. Drivers increasingly use the cameras and software with artificial intelligence, which helps to analyze the car's state in real time.
Many unmanned cars including Google, rely on the radar. An exception to the typical use of radar for autonomous cars is NVIDIA DAVE2, which taught itself the rules of the road using a neural network, using only camera data from real machines. It is impressive that it can drive correctly on various roads after several months of training, and uses only cameras.
But that we have already today. How about the future of autonomous cars? What waits for us?
Artificial intelligence promises to be an invention that will eclipse everything that people have done before. Auto-drivers are interested in it.
You can have different attitudes to the concept of unmanned cars, but it cannot be denied that they are the engine of progress in the automotive industry. Creating autonomous car's concepts, engineers, designers, and constructors strive forward searching the ideal AI car. Thanks to modern technologies, these creations began to come to life more often than it was before.
The Future Of Autonomous Cars - Video credit: youtube
In small steps, we are gradually moving towards a new era of car security, technology, and ecology.
Many imagine that soon, in about two or three years, each of us will be able to buy a car that will not pollute nature and will bring us from one place to another with the help of artificial intelligence. In short, it will become another tool that will create a more comfortable and less troublesome routine.
I created Querlo Chat which will help you understand what you can expect from autonomous cars in the near future.
We will chat about:
1. AI autonomous cars working principles;
2. Autonomous cars & driving skills;
3. Autonomous cars & changes in cities and roads;
4. Autonomous cars & safety in roads;
5. The appearance of future autonomous cars;
6. Pros and cons of autonomous cars.
Chat with me about The Future Of Autonomous Cars (the link opens in a full screen):
We already have created 1G connection, a 2G connection which allowed the mobile users to send short messages. The advanced 3G and 4G connection gave a faster speed the global Internet's development. And now, there came time for the 5G network.
Car manufacturers will seek to utilize this many times faster connection to create intelligent security systems and technologies that allow all cars to talk to each other. Currently, developers are working on technology allowing drivers to choose the appropriate speed for their route to pass the traffic light without ever stopping.
It should also be mentioned that autonomous cars will simply not be able to operate without a 5G connection. The enormous amount of data will require car manufacturers to work with mobile providers to deploy the latest technology.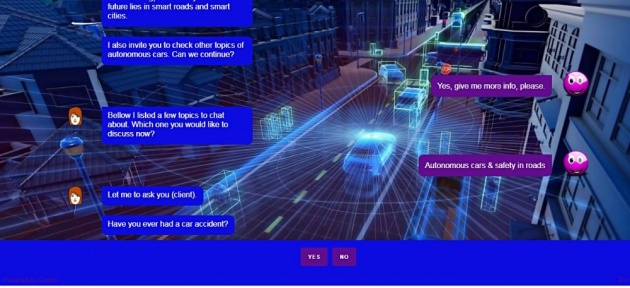 Querlo Chat: Autonomous Cars - Photo credit: Amber255 via querlo
In fact, many of the new cars that are being sold today already have advanced features, such as lane support, collision detection, car parking, and more. Unmanned cars are being tested today in all corners of the globe, on all types of roads and in different scenarios for both commercial and public use.
What is the basis of this car revolution? The only thing - artificial intelligence (AI).
As already noted, AI is the key to the future of autonomous cars. All the major players in technology and automobiles create and use the vast resources to develop these AI systems and the physical components necessary to provide data.
More intelligence means more security. Artificial intelligence will allow an unmanned car to better understand what is around it, calculate risks and act in anticipation of various dangers.
Self-driving cars are the natural extension of active safety and obviously something we thing we should do.~Elon Musk

Credit: supplychaintoday
The car will know which routes are most in demand by the driver, at what time the driver usually drives, etc. It will know which radio stations the driver likes most, preferences in car settings, seat adjustment, steering wheel and much more.
We already have half-autonomous cars driving at certain speeds and under certain driving conditions. But we cannot expect the fully autonomous cars on public roads a few more years.
When these cars will go on the roads, they will have implemented many of the solutions obtained as a result of research in the field of artificial intelligence, which is carried out today by almost all technology and automotive companies.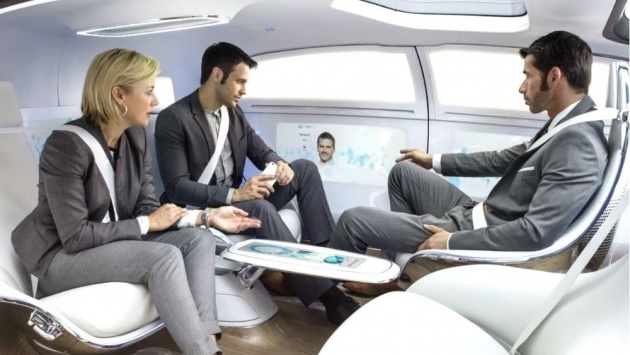 AI Autonomous cars - Photo credit: youtube
***********************************************************************************
****************************************************************
******************************************
I invite you to participate in Bitlanders AI-themed Blogging and create your own AI-themed blogs and C-blogs on artificial intelligence theme:
bitLanders AI-themed blogging
After the successful launch of "The bitLanders C-blogging", conversational AI blogging by Querlo powered by IBM Watson and Microsoft Azure. bitLanders continues to support its joint venture Querlo. We believe in our mission to promote our future - Artificial Intelligence (AI) - and build AI conversations via blogging, here we are to introduce "bitLanders AI-themed blogging!".

Credit: quote from bitLanders

Always welcome back to check more Querlo Chat blogs on AI theme.
***************************************************************************************************
Thank you for stopping by and reading my blog.
2019, All Rights Reserved.
You are very welcome to join Bitlanders and share your valuable knowledge and opinion.
***************************************************************************************************