Happy Valentine's Day!
Get in the mood to celebrate Valentine's Day by giving your avatar a red heart balloon to carry around! Plus, you get 10 Buzz Bonuses for 30 days!
Get it now in the shop or click below.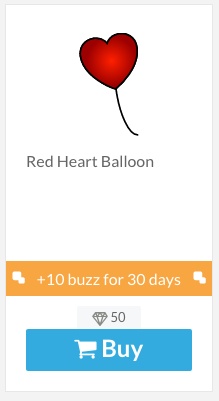 If you need Gems to get the balloon, you can buy some here.
- Micky