The previous episode True Colors
In this episode our young character begins his next journey and prepares for the biggest adventure of his life.
We left off with our character gaining experience in the banking and business industry. While at Robert Bradford the brokerage firm he acquires more hands on experience than when he first started out working at the Hambros Bank. He remembers that everything was fascinating while working on the first floor. The underwriters never even signed the tiny pieces of paper that eventually became insurance policies, just their initials on each one. Our character thought the way they did things and performed at work was antiquated, old fashioned and outdated. He remembered thinking about the old common practice of " A man's word was his word and so on." This brought on proud memories of being home, as if he never left. His third apprenticeship took place at the Baltic Exchange in London. A business that dates back to 1744 and is currently still around. His father wanted him "to learn about ship chartering, how people booked freight companies to ship their merchandise, etcetera. It was all part of banking." One day while at work he remembered specifically being pulled aside by another worker. The man knew his father from the old country as he had done business in our character's family's bank several times. He approached our character to thank him for the fair and caring man his father had been. During the Great Depression he needed to withdraw his savings. Our character's father didn't close the banks doors on any of his clients; he never let any of them starve when he legally could have. This was another occasion when our character was proud of his father and his family name.
After the Baltic Exchange his younger brother and he hopped a plane to Amsterdam to learn about business forms at the Hollandsche Bank-Unie, which was established in 1933. This bank was a leader in creating labor-savings forms when the most advanced machine at the time was the electric typewriter. However it wasn't all work. The two brothers had a lot of fun in Amsterdam between all the people they were meeting, connections that they were making in the banking community and the occasional nightlife. They were also able to mark off another country they had visited in there lifetime.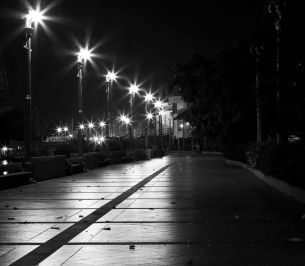 One night our character met a girl who had a smile so bright he saw her half a block away from where he was standing. She resembled a movie actress like an Ingrid Bergman from the film Casablanca or a Joan Leslie from the film Yankee Doodle Dandy. His heart began to race and he casually walked over to this beautiful woman and asked her for her name. She introduced herself and told him that she was on vacation with her family. Eventually he invited her to dinner and they saw each other a few more times before she went back home. This was the last time he ever heard from her.
Before I go just ask yourself if there has ever been a special someone who has guided or helped you so significantly in life that you think about that person often. Just as our character's father affected other people's lives in a very significant way, I to have had people in my life who have influenced and touched me. As insignificant as it may seem an elderly woman once handed me an umbrella when it was pouring as far as the eye can see. To this day I still remember her. Even the smallest acts of kindness can bring much comfort. Hope you enjoyed this. In the next part of this two part episode we end the long apprenticeship experience and move on to the long awaited adventure our great character experienced.