Today I am sharing very special every once heart f aviate recipe that is biryani.we want to make to this recipe. Ingredient are chicken 1 kg rice 750g.onion 300 g tomato 300 g. potato 250g.garlic paste 2 tab ginger paste2 tab .yogurt 200 g. cooking oil 175 ml biryani masala one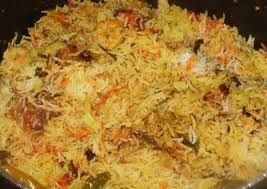 At first we fry onion in hot oil until it come golden then tomato and fry until oil separates now we add chicken .garlic ginger paste yogurt potato and biryani masala when all these things are added we stir fry for 10 mint. Then add two cups water and covered and cook the chicken on low heat .then increase the heat stir fry until oil become separate from gravy.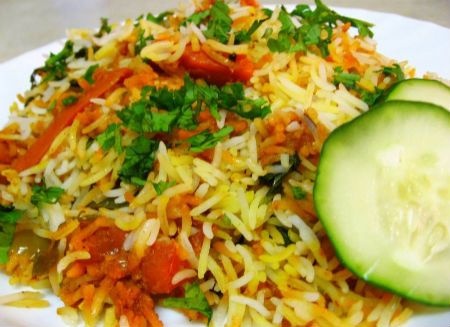 Now we take 3 liter boiling water and 3 table spoon salt in this water and add 750 g rice when rice become boiled 3\4 cooked. Remove the heat and drain extra water.
Spread half rice in pot and pour meatc .Top withc. Cover pot and cook on low heat until rice is fully cooked (5-10 minutes). Mix before serving.
Tips:
For meat, use breast, ribs & shoulder cuts