Video Credits: Bloomberg TV Philippines via YouTube
A Bitcoin Wallet is a software program where Bitcoins are stored. To be technically accurate, Bitcoins are not stored anywhere; there is a private key (secret number) for every Bitcoin address that is saved in the Bitcoin wallet of the person who owns the balance. Bitcoin wallets facilitate sending and receiving Bitcoins and give ownership of the Bitcoin balance to the user. The Bitcoin wallet comes in many forms; desktop, mobile, web, and hardware are the four main types of wallets.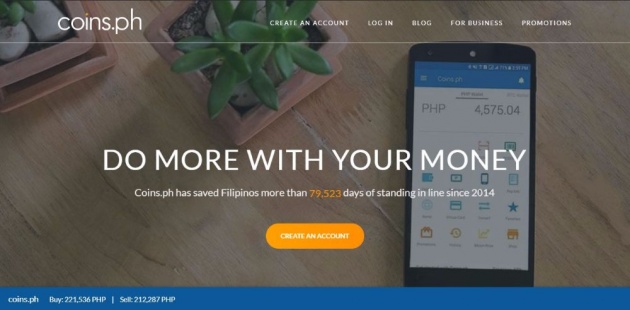 Coins.ph is a Bitcoin Wallet or Digital Wallet where we could keep our Bitcoins. Based on the name itself, we can easily identify that this site is related to crypto currency and with a "ph" in its name, it could easily be associated with the Philippines. Yes, Coins.ph is a local Bitcoin wallet in the country who gained popularity among online workers and Filipinos who are working in other countries for its effectiveness and continuous innovations.
It was in 2013 when I discovered about Bitcoins and started exploring the different ways of earning using this digital crypto currency. At first, I find the whole process somewhat complicated considering that the concept along with it is still new and I am not adept on this system. Encountering new terminologies made it even more confusing.
But as the passing of time, I started to understand things and the different ways to earn. Slowly, I began to grasps what Satoshi, wallet, faucets, Bitcoin mining and Blockchain means. I started joining different sites and faucets in order to earn some amount. Other old sites started adopting the use of the digital currency for payment. So much so, Bitcoin became the talk of the online world. You are not in if you do not know about Bitcoin.
I opened several Bitcoin wallets so that I could secure my Bitcoin. Some of which were Block Chain and Xapo. Until I read from my Facebook feed about a wallet that carries both Peso currency and Bitcoin. Most of the wallets that I have are offering Dollar currency and Bitcoins so discovering a wallet that offers Peso currency is something that caught my attention.
I immediately open an account on December 14, 2014, and started using my newly found wallet in some of my faucets. I can say that Coins.ph is one of the best sites that I have discovered. It's been two years and it is continuously growing and going stronger.
A Brief Background Information of Coins.ph
Coins.ph is Southeast Asia's leading mobile blockchain-enabled platform that enables anyone, including those without bank accounts, to easily access financial services directly from their phone. Using Coins, customers have access to a mobile wallet and services such as remittances, airtime, bill payments, and online shopping at over 100,000 merchants who accept the digital currency. Coins.ph have a physical address in 12F Centerpoint Building, Julia Vargas cor. Garnet St., Ortigas Center, Pasig City, Philippines.
Ron Hose, Co-founder, and CEO of Coins.ph told Bright Ideas host, Mike Alimurung during an interview, that he does not only want a business to be successful but must also have a positive impact in the world. With Coins.ph, they could cut on the cost of sending and receiving funds through electronic transfer. According to Ron, Philippine Online Community is growing rapidly but there are many individuals who have no access to very basic services including financial services and it is making cash transfers expensive.
Being poor can be very expensive

Ron Hose, Founrder and CEO, Coins.ph
Coins' mission is to increase financial inclusion by delivering financial services directly to people through their mobile phones. By doing this, a person will save on fees and charges he incurred when doing a physical transaction.

Image Credits: Captured from Bright Ideas video via YouTube
THE FOUNDERS
Ron Hose and Runar Petursson, of the Silicon Valey entrepreneurs, are the men behind the successful operation of Coins.ph. It was founded in 2014 with the main mission of helping the Filipinos by creating a new model to serve the people access the financial market at less cost. Coins is the first blockchain-enabled that allows anyone to gain access to easy financial service with the use of mobile phones.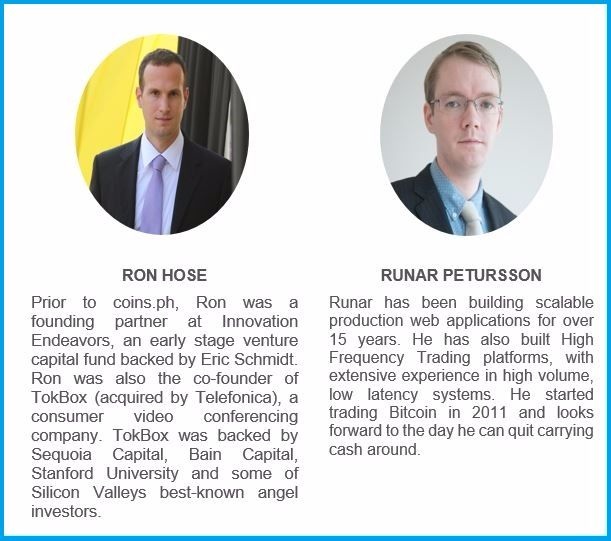 Image Credits: Coins.ph
What Are the Service Being Offered by Coins?
Coins is not only a Bitcoin Wallet. This is one reason why it stands out from other Bitcoin Wallets available online. Its unique features are designed primarily for the Filipino users. You will be amazed of the different services the site is offering. Here they are:
1. Shop
There's no doubt that many individuals enjoy online shopping. Why not? It is more convenient to shop online and there are many items that we could choose from. With our somewhat overloaded schedules, we could save the time we consume when going to the malls just to buy some items we need. We could also avail of the discounts which are sometimes being offered to online buyers only.
Coins have partnered with a wide number of online stores where we could choose to buy items. there are so much in store for us. We could also book hotel accommodations and flights for our travel.
2. Pay Bills
Are you tired of the long queue when paying your bills? Standing in line for a long period can be much time-consuming. Why not exchange it with a system where you could just click a button and you can pay your bills without going to the payment centers or banks?
With Coins, you can say goodbye to worries of forgetting the due dates. You can automatically set your due dates and the system will remind you. You will also get additional rebates when using the system.
3. Buy Load
Philippine has been identified as the top mobile user in the world. It means, we can stand a week long without taking a bath but not without having a load, Huh! So having a system where we can top up our mobile devices is one of best features Coins have. Not only that, we earn rebates every time we buy a load for ourselves or for our friends and family.
This is when I gain praises and admirations from my colleagues and friends. Who would have thought I could provide them with a load in as fast as the strike of a lightning? No need for them to go out and find a store where they could buy a load. It's so so easy and convenient to use.
4. Cash Out
While I need to wait for 3 to 4 days before my cash out can be credited to my bank, Coins can have it in minutes. Yes, sometimes, it is almost instant. I would even do the transfer while I was in the ATM booth. So convenient and easy.Cebuana, Security Bank, G-Cash, Cardless ATM, Express Cash Pickup in any Cebuana Lhuillier Express Padala/Palawan Express Padala, Bank, RCBC My Wallet, BDO Cash Card, etc.
You can transfer funds with any method that is convenient for you. You can transfer fund to Cebuana, Security Bank, G-Cash, Cardless ATM, Express Cash Pickup in any Cebuana Lhuillier Express Padala/ Palawan Express Padala, Bank, RCBC My Wallet, BDO Cash Card, etc.
5. Cash In
Do you need to pay something you ordered from an online friend? Or you need to send money to your family? Worry no more. Just go to the nearest seven eleven branch and deposit your money at the counter and the fund will automatically be credited to your account. If your friend is also using Coins, the process would be much simpler. Transferring of funds from one wallet to the other is as fast as a blink of an eye.
Knowing the Way Around
Let us familiarize ourselves with the different items on the menu on the home page. Once you login to the site, you will be directed to the home page. You can find the Menu button on the uppermost right side of the screen represented by three horizontal lines. Clicking the button will bring you to the dashboard where you can find the different service menu. This is where you can find the Wallet and history of your transactions.

Image Credits: Screenshot of Sharon Lopez's Coins Dashboard via Bitlanders
My Wallet:
My Wallet button is located at the leftmost side of the navigational menu. Clicking the Menu button from the Home page will give you an option to click GO TO WALLET and will open the dashboard. Coins have two wallets, the BITCOIN WALLET and the PESO WALLET. If we opt to use the Bitcoin wallet to receive payments from our online sites or from our clients. The amount will go directly to our Bitcoin wallet. We can do it by copying the Bitcoin address and placing it on the site or giving it out to our clients. Same way if we choose Peso Wallet. Refer to the image below for proper guidance.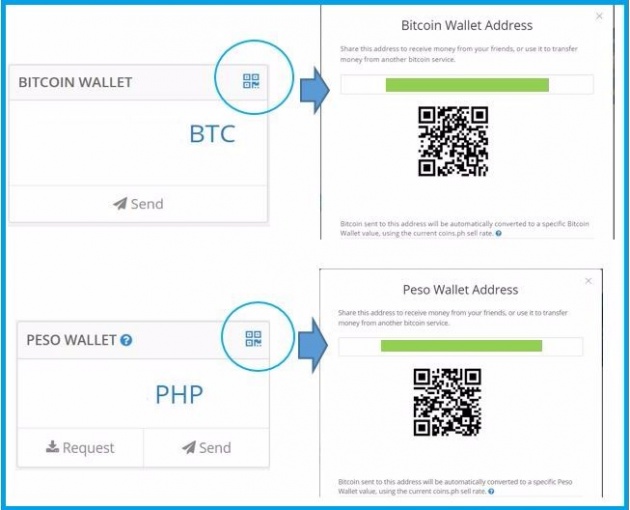 Image Credits: Screenshot Sharon Lopez's Coins account via Bitlanders
Cash In:
There are so many ways that you can deposit your fund. But for me, the fastest and easiest is through Seven Eleven. You could go directly to the counter or you can use the kiosk.
There are also other ways like through Cebuana. MLhuiller or banks. Just browse the site for the list of the banks where you could transfer the fund.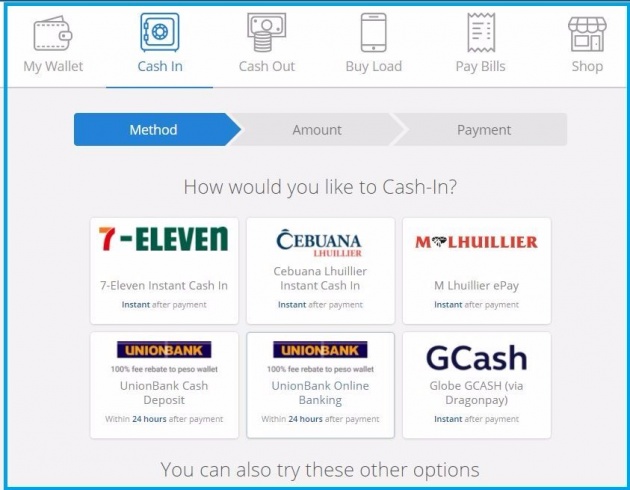 Image Credits: Screenshot of Sharon Lopez's Coins dashboard via Bitlanders
Cash Out:
The Cash Out Button is the 3rd button from the left. You will be guided by the easy step by step on-screen procedure.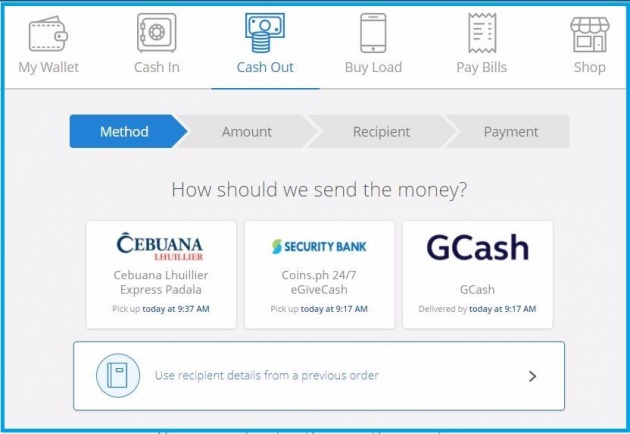 Image Credits: Screenshot of Sharon Lopez's Coins dashboard via Bitlanders
Buy Load:
Buying a load is as easy as one-two-three. Just enter the number and the amount you want to load and everything will be processed immediately. You won't be disappointed.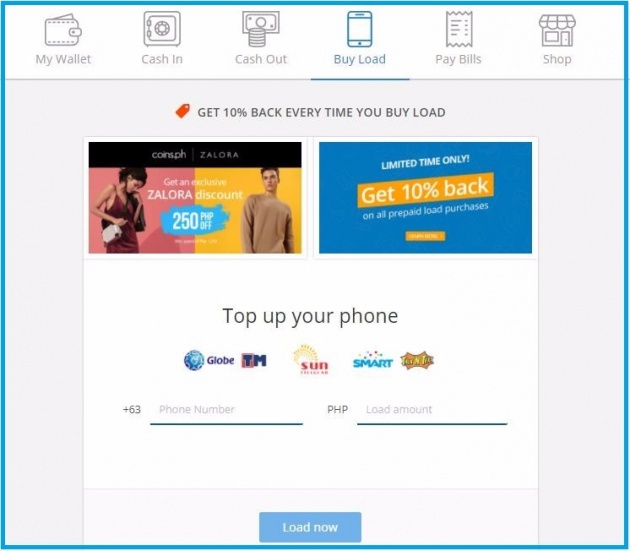 Image Credits: Screenshot of Sharon Lopez's Coins dashboard via Bitlanders
Pay Bills:
The fifth button from the left is the Pay Bills button. An on-screen procedure will be available so you won't miss out anything.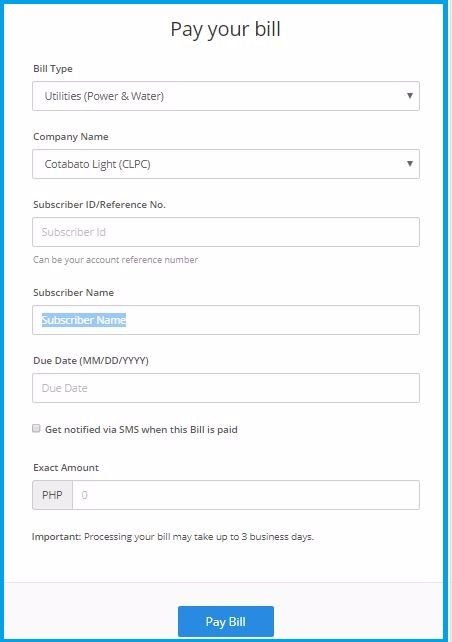 Image Credits: Screenshot of Sharon Lopez's Coins dashboard via Bitlanders
Shop:
Shopping is more fun with the easy guide and access to different stores. You will surely enjoy every shopping experience with Coins.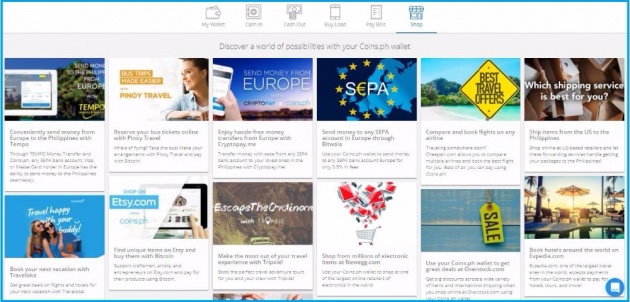 Image Credits: Screenshot of Sharon Lopez's Coins dashboard via Bitlanders
On the over all, Coins.ph is one great site to have not only for online workers but for anybody who would like to make transferring of fund fast, safe, easy, convenient and at a lower fee.
Coins.ph is a must-have Bitcoin Wallet and in fact, it is more than a wallet.
The video below is an easy step-by-step guide on how to open a coins.ph account.
Video Credits: Coins.ph via YouTube
Watch out for more articles regarding Coins.ph and Bitcoins.
Hope this post gave you additional knowledge. Thank you for reading.
Written for Bitlanders by:
You might also like: