Every season has its own beauty; the beauty which brings varieties in every one life's, however, the tact might be different in choosing for desirable season. Some one likes spring, some one likes summer, some one likes autumn or someone might like winter.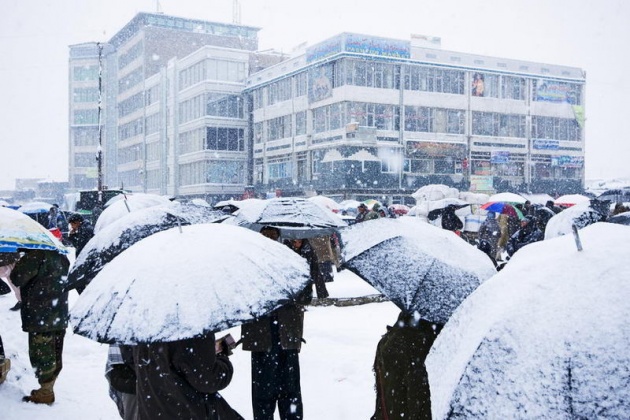 In Afghanistan you can seldom find the person who likes winter the reason is the extreme coldness of Afghanistan.
Since more and more people in this country are suffering from a weak economic condition, and in the winter job opportunities and also finding job for workers cortexes is decreasing so the winter became a hell for these people.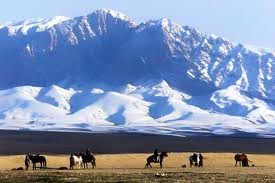 In the other hand, coming of winter is equals by saying good bye for welfare in Afghanistan.
It considered that we have two seasons in our country Afghanistan, or on the other hands; Afghanistan is a country that has two seasons, that in one season people are witness of the extreme cold and in the other season extreme of warmness is seen and felt. lack of having fuel, such as; oil gas and other warming materials, poor people are face with the real danger and risk of in Afghanistan. In the winter the prize of fuel increase and poor people are not able to purchase the required fuel materials.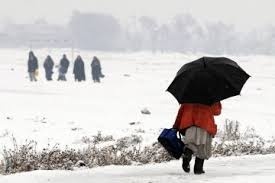 The winter is death of poor people in Afghanistan; when the winter came people make them ready for battling on staying alive. With the coming of "winter" the problems of our people is also increasing. According to the recent calculate that shows, the vast majority of the area in Afghanistan is made up of mountainous areas of the country where the coldest climate is terribly felt.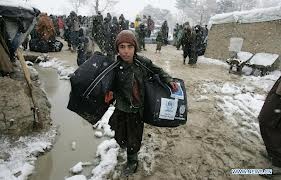 However, social and economic deprivation and lack of opportunity to lead a normal life is hard and coldness of this nature caused the great pressure on the poor people.
I usually face with the children whom are working on the street, despite of the extreme cold; they are working with the red check and nose.
By seeing this view; feeling of the lost welfare comes and surrounds my mind.