Computer Numeric Control based PCB Design
Abstract:
It is a computer controlled drilling and etching machine. This machine is operated using MACH-III (a professional CNC software) through parallel port of a computer, motion on all three axes is controllable and speed of movement can be varied as per requirement. Place a PCB sheet it will be automatically drilled and etched, as to make it ready for component soldering; with a single mouse click.
Following pictures show the front part of CNC.On this part we place our PCB which is to be designed.There are three motors are used which move in 3 Axes.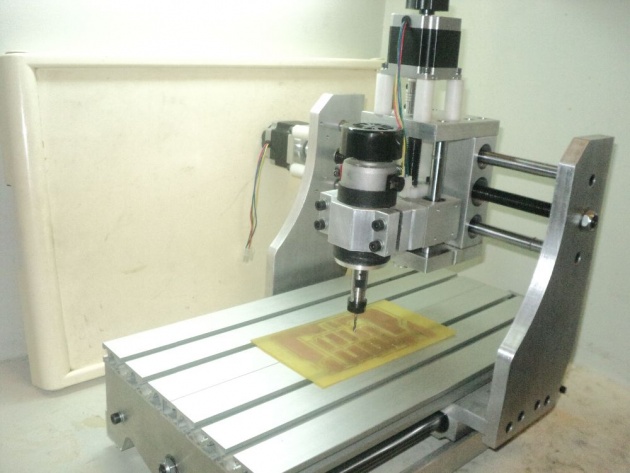 Following picture shows the Back part of CNC machine. And it is clear from the picture there are a motor which moves backward and forward direction.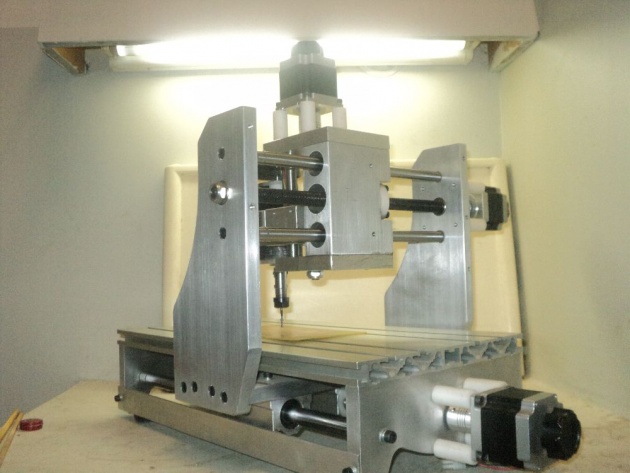 Project Description:
This machine uses 3-D printing technique to design printed circuit boards. A PCB file as input is given and using MACH-III it instructs the machine to etch copper from the board and design required PCB. This machine can help in glass cutting industries, coin designing, PCB designing, laser cutting industries and 3-D printing.
CNC Machine Benefits:
Its use very easy and time efficient.Just simply make a PCB Design and give the instructions to the CNC Machine. Efficient Technology, Time Saving machine, automated Computer Controlled Machine.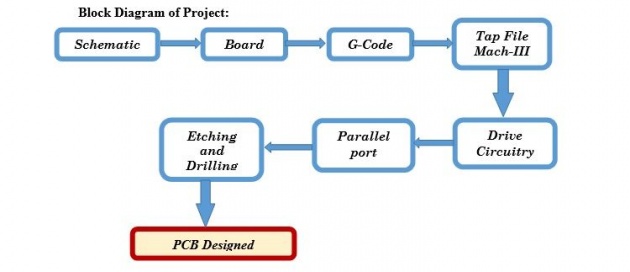 Project Feature:
PCB Drilling
PCB Etching
3 Axes Movement
Compatible with professional software
By using CNC Machine we can Drill and Etch PCB.It can be move in 3 Axes easily.We just give the command y using some professional software like Eagle,Portal etc.
CNC Machine Applications:
PCB Designing
Glass Cutting Industry
Laser Cutting Industry
3-D Printing
It is used in PCB designing,for cutting the glass and 3-D printing industry.
Following picture shows the different designs which are designed by CNC Machine.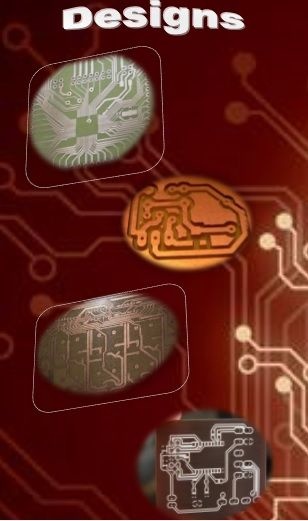 This project was done by students of International Islamic University in 2014.
Source:
International Islamic University Students,who had done this project.
Students:
M Faisal Jamal
Mf_jamal@hotmail.com
Waqar Ahmad
Waqar.bsee1355@iiu.edu.pk
Rahool
Rahoolk@hotmail.com
Sohaib Tahir
Sohaib.bsee1434@iiu.edu.pk
Project Supervised by:
Engr. Shuja-ur-Rehman Toor
Written By:
Ihtasham Zahid