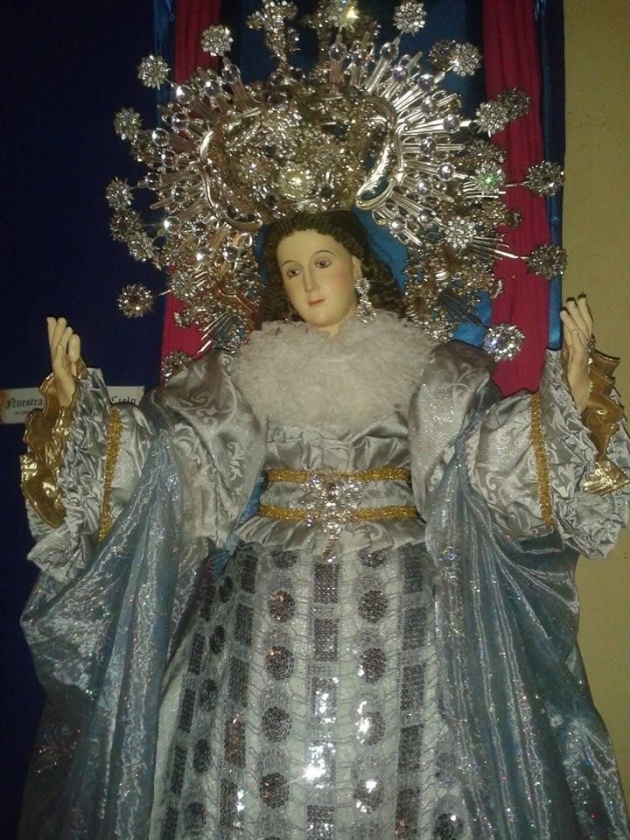 Photo was taken at the "Marian Exhibit" in Balucuc, Apalit, Pampanga
CORONATION OF THE MARIA Y REINA DEL CIELO
The title "Queen of Heaven" was given to the Beloved Virgin Mary by Christians and mostly the Catholics. It is because of the Council of Efeso of fifteenth century where the Virgin Mary was declared "Theotokos" which means "Mother of God". This teaching was presented by the letter of the pope titled "Ad Caeli Reginam" by Pope Pio XII. It is stated here Mary will be called as The Queen of Heaven because her son Jesus Christ was the King of Israel and the Universe.
The Queenship of the Beloved Virgin Mary was celebrated based on the letter "Ad Caeli Reginam" by the Pope Pio XII during the 31st day of May, last day of declared month for the Virgin Mary.
In the year 1969, it was transferred by the Pope Paulo VI its present celebration date 22nd day of August.