In our family, we have done a lot of crafts. My grandmother crocheted mostly, that I can remember. When I was a child, of course, we did arts and crafts in school with construction paper, crayons, markers, glue, and tape. Then my mother and her best friend got involved with doing a craft called Boutique Creations. They used a plastic device that they placed plastic pins on then they wrapped ribbons around in specific patterns to assemble a bow of various sizes. A lot of the bows could be placed on different sizes and shapes of styrofoam to make decorative pieces.Then the company came out with another line of products of liquid embroidery and clear glazing of pictures made of napkins and other thin types of material. The boutique part of the company has closed, but the liquid embroidery still exists.
Also as a child, my aunt and uncle also taught me how to do latch hook, which I still enjoy doing and had taught two of my granddaughter's and my daughter this craft. I also made weaved potholders that I have taught to my granddaughter's and rock tumbling as well as some leather work and origami.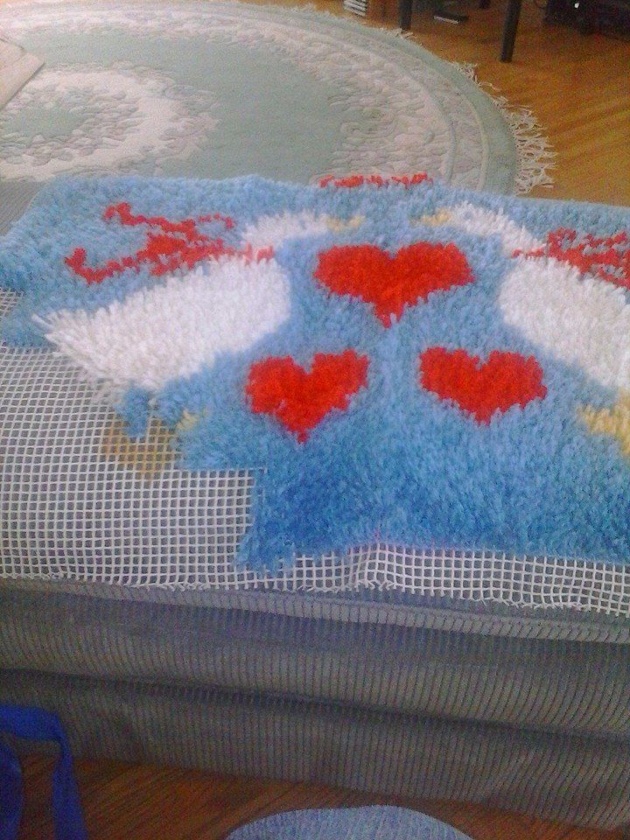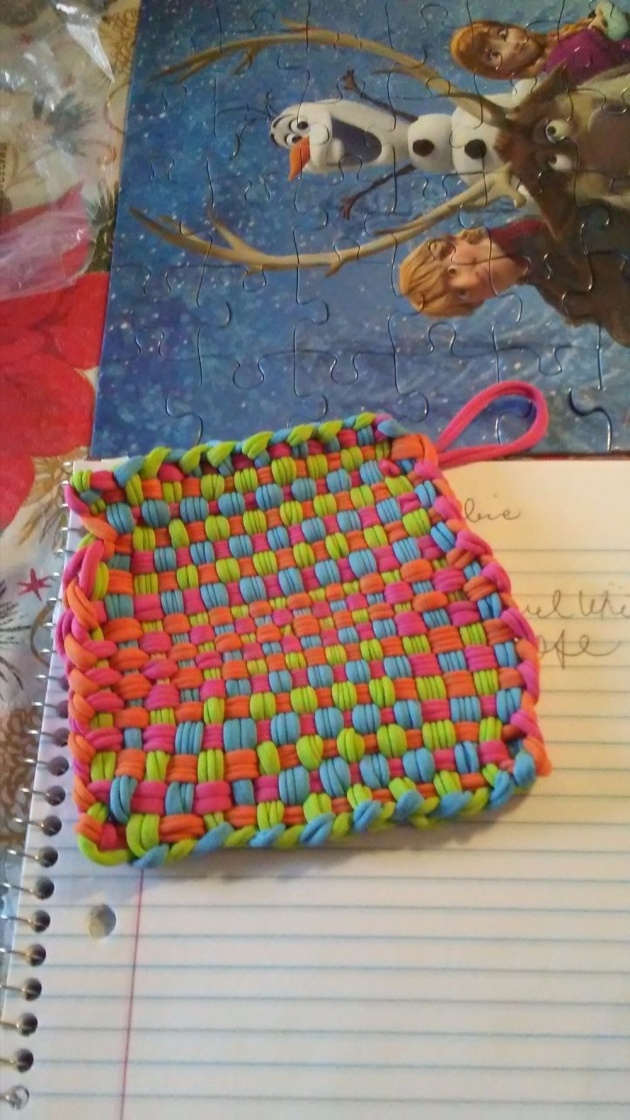 I have also done various other crafts with paper towel rolls, string, markers, crayons and construction and such with my children and grandchildren. My daughter and I used to make candles and scrapbooks too. I have also done sand art and make magnets.