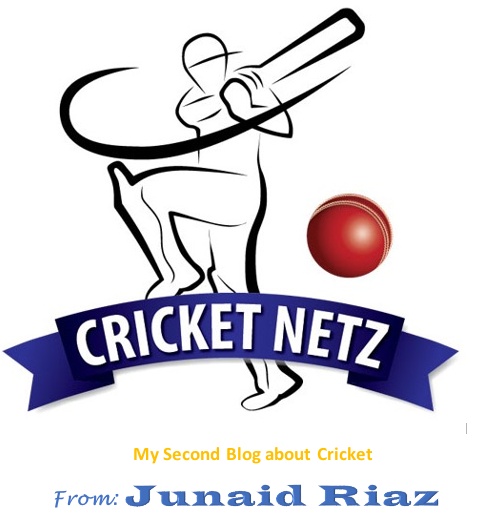 Source: Google (Edited by me)
Today I will talk about cricket and T20 World Cup 2016. Cricket for me is my best game and I love to play it. I have spent my childhood in playing, watching, listening and talking about this game. It's a very popular game all over the world and many countries are playing this game at national and international level. The most prominent names in those countries are England, Australia, Pakistan, India, South Africa, West Indies, New Zealand and Sri Lanka etc.
I started learning this game during my childhood and the reason of love with game is my family. In my family everyone was lover of this game and there was always playing a cricket match on our TV. So, this is why I also started taking interest in this game.
What I first leaned about this game was the rules and basics of cricket. How we can play this game? What are the rules for this game? And why people play this. So I learned from my elders that Cricket match is played between two teams. Every team is consisted on 11 players. Those players are further divided into sub categories of batsman, bowlers, fielders and also a wicket-keeper. Upon asking many questions about the players I got my answers that Batsman is a member of team who plays the ball which is called a cricket ball in cricket and hit shots to score runs. The bowlers bowl to batsmen and the fielders are there on the ground to stop the ball and to stop runs of the team who bat.
After getting my basic knowledge about cricket I further started learning it. And then I came to know that cricket match is of two kinds One day international and Tests. But recently now third category of cricket has been introduced as Twenty20 cricket which is the shorter format of cricket matches. I will try to discuss about these formats and will try to explain.
TEST CRICKET:
This is first old and very initial format of cricket matches. The cricket was introduced by England. They are the forefathers of cricket who made rules for this and other countries adopted it. Firstly only test matches were played in cricket and the famous test match teams were England, Australia and West Indies etc.
A test match is kind of cricket match which is played by two teams for five days. Each team has to bat for two innings to take result of match. A test can have many kind of result like winning, losing, draw and no result. So It depends on the situation for the results of match.
Source:Google
One Day International or ODI CRICKET:
After the introduction or playing of test match cricket an idea of short form of cricket was raised by some experts. And they planned that there should be a short form of cricket from which result of wining may come within a day, so they come up with the idea of One Day International cricket which is commonly known as ODI. So, what ODI is mean? In this form of cricket a match of 100 overs is played between two teams. Each team bat for 50 overs. There are two innings in an ODI match. A team who bat first set a target of runs for the other team and the team batting second chase the target to win the match.
The idea of ODI cricket was very successful and people started taking interest in playing ODI cricket. The former test playing nations like Australia, England, West Indies started playing ODI matches and hence the beginning of this format happened.
Source:Google
T20 CRICKET:
T20 is the shorter format of cricket which was started a couple of years ago. This format was introduced because now people have less time to sit on TV and watch Test of ODI matches. So, an idea of 20 overs game was raised and this idea took popularity within a short period of time. Everyone like this format and now these days 20-20 cricket has been playing too much in every part of world. Many 20 overs league has been playing this format like Big Bash League, IPL, BPL, CPL and also Pakistan has started their own league of T20 as PSL. So T20 has become the famous format of cricket and many world cup of T20 has been played from 2007 to 2014. We can see that within a small time a big tournament has been played many times which is the sign of fame of this game. I love T20 and like to watch and play this format.
Source:Google
T20 WORLD CUP 2016
Now I will talk about T20 WC 2016 which is about to start in March 2016. This will be the fifth edition of T20 WC and every team is preparing for this big competition. This tournament will be started on 8th March and will end on 3rd April. I will just talk about the matches and format of this World Cup.
In this world cup the tournament will be played in two rounds. The first round will be played between some ICC confirmed teams and other affiliates teams. Hence after the end of first round the big round which is Super 10 will be started.
Source:Google
Teams of First Round:
Bangladesh, Zimbabwe, Scotland, Ireland, Netherlands, Afghanistan, Oman and Hong Kong
Teams of Super 10:
Australia, England, Pakistan, India, Sri Lanka, New Zealand, West Indies, South Africa
Schedule of T20 World Cup 2016
Source:Google
Super 10 Round
Source: Bitlanders (Mirfan87)
Bitlanders and Cricket:
Bitlanders team management has taken a good step for promoting cricket. They have given many cricket accessories in the shop of bitlanders like Shirts, Helmet, cricket bat, pads and many other things etc.
They have given shirts and trousers for every team playing cricket and the user of bitlanders can buy those to get a Buzz Score for 3 days. So being a rewarding platform, bitlanders once again is giving an opportunity to its user for getting buzz score by buying these items. We can also choose these items to decorate our Avatar. As many users had done.
Shop of bitlanders showing cricket accessories
Source: Screenshot and edit
Video about cricket catches
Source:you-tube
I would like to thank all bitlanders team for promoting cricket and love for cricket. wishing good luck and hoping this for more in future too.
Take care guys.