Image source: images.google.com/
Starting the blog post about Twenty20 Cricket World Cup as it is current running double rewards topic offered by Bitlanders. Cricket was first played internationally between United States and Canada on December 1844. More than one and a half century has passed and it is played by not less than 50 countries in different international matches. All international cricket matches are held and governed by International Cricket Council abbreviated as ICC. In 2016 the World Cup will commence in March 2016.
Perusing this post you will be reading about preceding Twenty20 World Cup matches along with teams who participated in those matches. I will also be showing you avatar accessories for cricket that can be purchased from shop.
What is Twenty20 World Cup?
Image source: images.google.com/

Presently this match is played by 16 member teams of ICC. Consisting of 20 over, T20 match proceeds in a specific format which includes qualification and final tournaments. Qualification matches start with Test matches played before this world Cup. This match is similar to ODI matches except number of played over in Twenty20 cricket is different.
Inaugurated in 2007 as the first Twenty20 cricket championship and next in 2016. I will show you a short timeline of the World Cup.
Video: 2012 Twenty 20 commercial
2007 Twenty20 World Cup
Image source: www.cricbuzz.com/
ICC World Twenty20 2007 was the first edition of the ICC World Twenty20. It was held in South Africa from September 11 to 24, 2007. The twelve qualified nations played a total of 27 games in the Twenty20 format. The team of India won the competition by defeating Pakistan in the final.
Video: Last over of final
2009 Twenty20 World Cup
Image source: www.barbadospropertylist.com/
ICC World Twenty20 2009 is the second edition of the Cricket World Twenty20 championship format. It took place in England from 5 to 21 June 2009. Unlike the previous edition, a women's competition is held in parallel to the men's competition, the semi-finals and final of the two tables takes place respectively on the same day and at the same Stadium.
The men's draw saw the victory of Pakistan by defeating finalists of 2007 Sri Lanka, while the England who was world champion already, won the women's tournament against New Zealand.
Video: Shahid Afridi's performance in 2009 Twenty20
2010 Twenty20 World Cup
Image source: www.twenty20worldcup.net/
ICC World Twenty20 2010 is the third edition of the Cricket World Twenty20 championship format. It was organized from April 30 to May 16, 2010 in West Indies. As in test 2009, a men's competition and a women's competition were organized.
The men's competition was won by England by defeating Australia, but the women's competition was won by Australia by beating New Zealand.
Video: Highlights of 2010 Twenty20 Final
2012 Twenty20 World Cup
Image source: archive.indianexpress.com/
The 2012 ICC World Twenty20 was the first world championship in Twenty20 took place in an Asian country from 18 September to 7 October 2012. Preceding cricket match was played at the Lords. At the same time the women's competition ICC Women's World Cup Twenty20 was held. Both semifinal and final were played same as the Lord as each competition held on the same day and in the same stadium. Became world champion West Indies, beating the host Sri Lanka in the final of Colombo with 36 runs.
Video: 2012 Twenty20 World Cup Theme Song
2014 Twenty20 World Cup
Image source: www.icc-cricket.com/
The 2014 ICC World Twenty20 was the fifth contest ICC World Twenty20, one of the international Twenty20 cricket competitions which was held in Bangladesh during 16 March and 6 April 2014, and was won by Sri Lankan cricket team. It was played in eight cities which are Dhaka, Chittagong, Rangpur, Khulna, Barisal, Bazar, Sylhet and Narayanganj Cox. The International Cricket Council announced as the host Bangladesh in 2010. It was the second in succession that an Asian country hosted this event. The previous tournament was also hosted in Asian country, Sri Lanka in 2012. Sri Lanka won the tournament, beating India by six wickets in the final in Mirpur.
Video: News report about Twenty2014 Final
2016 Twenty20 World Cup
Image source: youtube.com/
ICC World Twenty20 2016 is going to be the sixth competition of the world championship of cricket in the Twenty20 competition. It will be held in India between March 11 and April 3, 2016.
Video: Twenty20 2016 promo
Avatar Accessories in Bitlanders Shop
Aside from all cricket history and news, you can see cricket accessories for your Bitlanders' avatar. Even though you are not a cricket fan you can have fun of purchasing blouse, trousers and helmets with cricket bat through online shop offered by Bitlanders. You will find outfits of more than 20 cricket teams from different countries.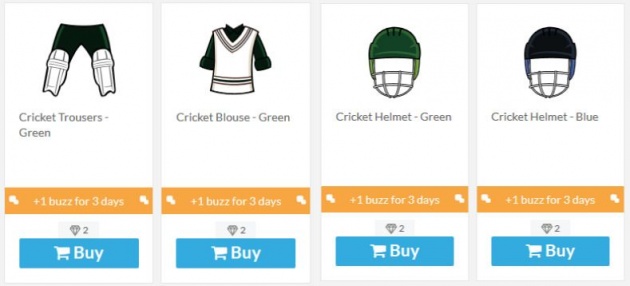 Random cricket outfits
Purchasing items from cricket section of the shop will give you +1 buzz bonus for 3 days as a reward. All purchases from that section cost 2 gems. If you don't have enough gems you can buy them from shop by giving your bitcoin earnings. For your ease, I am placing pictures of outfits and accessories further down.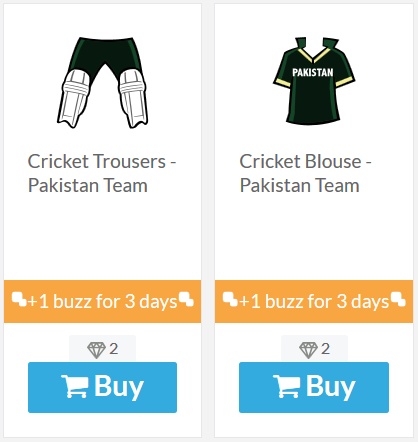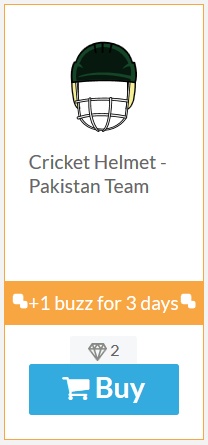 Pakistan Cricket Team outfits and helmet
Video: Browsing cricket accessories
Similarly you can find shirts, trousers and helmets of any country's cricket team. Here, for your interest, I added pictures some of bitlanders' top users avatars who are wearing cricket outfits.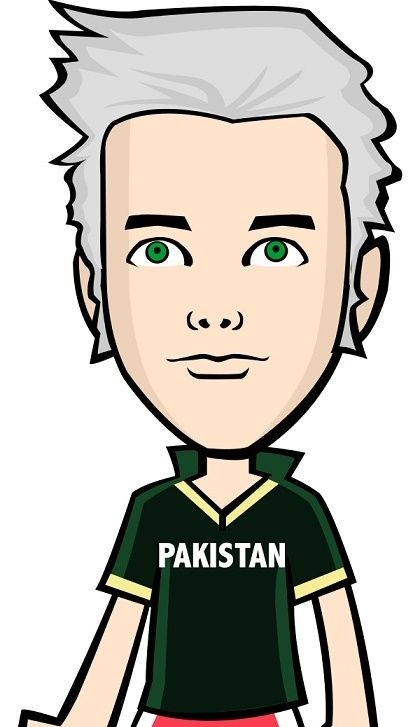 Being one of the huge number of cricket fans I also wore these outfits.
Jean-beltran , ever green bitlanders user with cricket outfits and sweaters.
Own-Muhammad, previously 1st user, wearing Pakistani cricket team blouse and trousers.
LookUp, previous 2nd and most active user from Indonesia, wearing outfits of New Zealand with a cricket bat in hand.