Humor keeps us alive. Humor and food. Don't forget food, you can go a week without laughing."--Joss Whedon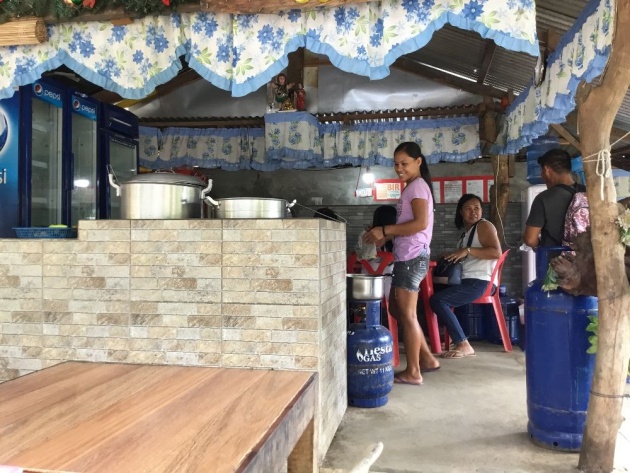 *Image credited to Rain Tajon
We got curious. We set a day. We have a great food and wonderful experience.
It was like one of those moment that I am just scanning channels then I get into this local cable channel here in our province. Since I haven'd found anything interesting, i just stayed on that channel then suddenly a food stall was being featured, and it is just near our place. And it is funny that i never heard about it until I saw it on tv, the owner being interviewed and the place looks like those typical Filipino carinderia or small restaurant. And the food definitely looks delicious. So, I asked a friend if we could check the place and have a taste of their specialty, which is the "bulalo" or Filipino beef marrow stew.
Yesterday was the day. Despite that it is past two in the afternoon, and knowing what we will be having, we were really into it, and also, we got nothing to do, and I have something to go after the meeting and we asked another friend if we could go there, and I am glad that he has been on the place.
The "bulalohan" or restaurant that serves Filipino Beef marrow stew.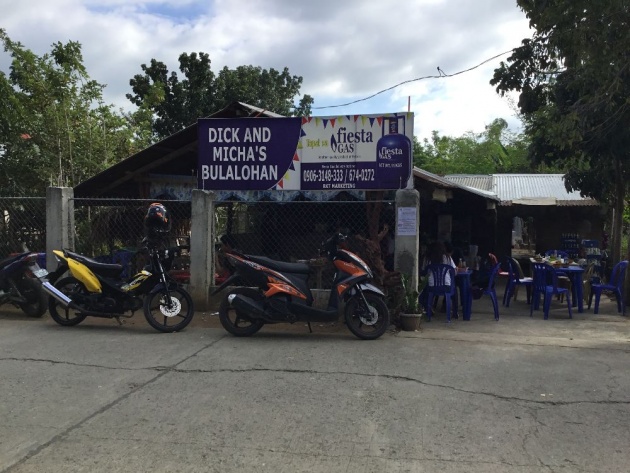 *Image is credited to Rain Tajon
"Dick and Micha's Bulalohan", that is the name of the "bulalohan". Located in Busiing, in the Municipality of San Ildefonso, here in the Province of Ilocos Sur and it is more than a kilometer away from the national highway, which has surprised me. I thought that the food stall is just somewhere the highway and that explains why I have seen the stall every time I go to Vigan City. Yes, the place is not accessible if you don't have any mode of transportation. But I appreciate it more. Not dusty and the place is very quiet for me.
The place is not your typical food restaurant too. As I look around, they don't have any electric fans, even just one stand fan or one ceiling fan. I was reluctant why they don't have one that will keep the body temperature cool while having a hot bulalo soup, knowing how eaters can have sweat while eating the savory soup. But, I think I get their point, the place is being surrounded by trees, a rice field and far from the high way. And after eating the whole bowl, I did sweat but I was fine. And I have seen my fellow customers that time that they have sweat a lot and still happy.
The place don't just serve "bulalo", they also serve "goto" or rice porridge with meat and they have beef noodle soup too. So, the restaurant serves typical Filipino dishes and snacks and based on beef. Since we are curious with their food, i ordered one special bulalo, that costs Php65.00, and as I look at the bowl, I teased the server that what i saw on tv looks bigger and we just laughed. My two friends ordered one "goto" and two bowls of beef noodle soup. That we can share and have a taste of the food they served. All in all, I paid Php185.00 with two bottles of water being added with what we eat. Definitely a cheap but tasty treat for a hungry tummy.
My personal review about the place and their food.
The place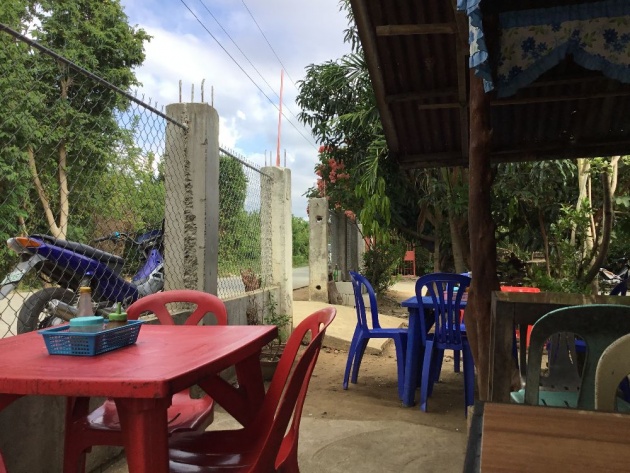 .
*Image is credited to Rain Tajon
I have seen the place on tv and I didn't expect anything fancy with the restaurant, I just didn;t expect that the place is quite far from the national highway, but I don't mind it, actually I appreciate it more. Me and my friends can have a good conversation without the noise coming from honking cars and fast trucks.
Despite the absence of electric fans, I don't mind too. I enjoyed the natural cool breeze and those trees are great help in cooling down the place. And i don't mind seeing farm-raised chicken walking around.
When we check their kitchen, it is clean, organized and they had the whole kitchen open for those who wanted to see how things are being prepared.
The Staffs and service.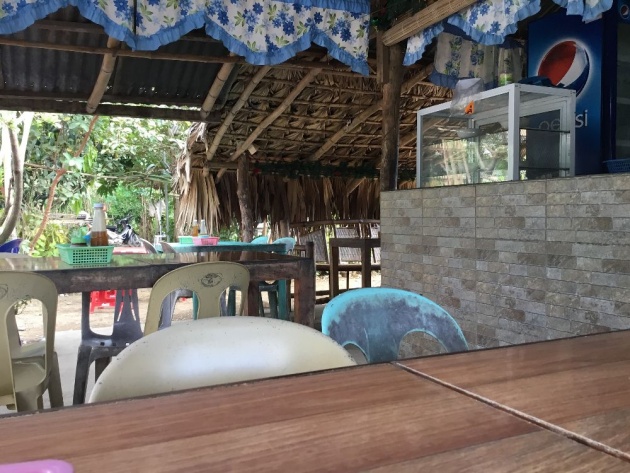 *Image si credited to Rain Tajon
One of the best thing that I wanted to see in a food stall or restaurant is how the staff are treating their customers. They are very friendly. And we really had a ot fo fun asking one of their staff. And their service? It is fast, maybe because when we went there, there are only around 15 of us eating. Still, it is one of the best place for me that I have gone to eat.
The Food.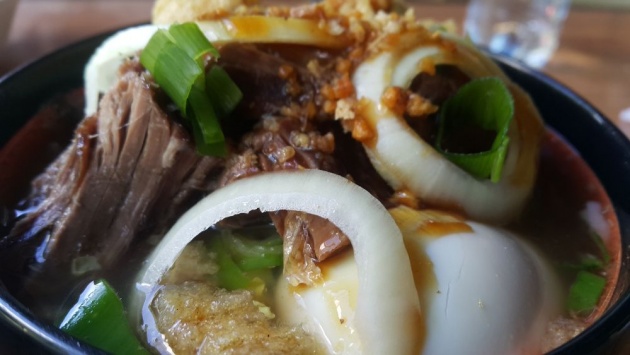 *Image is credited to Rain Tajon
The beef marrow stew or soup itself is the best in twon that I have atsted. I tasted the natural beef flavor that made me asked how long do they have to stew the beek bone marrow to have that taste and the cook told me, a day. Compared to some restaurants that serve the same dish, the soup sometimes tastes like of those buillion cubes, artifical meat flavoring filled with sodium and definitely not healthy.
Their beef noodle soup has the same soup of that from the bulalo, the noodles is perfect for me, chewy or al dente and their goto is much better than the one we have here, and there are more meat too and the price is just Php35.00
The bulalohan offers unlimited soup, yes, if you have finished all that savory soup, you can reach the laddle near the pot and get more of that soup. And it is just of the best thing, free of that heart and savory soup.
Aside from that, you can also have the option to have the choice to have a noodles in your bulalo or just those meat and vegetables. Same thing with the goto, you can have the plain, or with egg or with the meat on it or have everything in one bowl.
Recommendation.
I would definite recommend the place. And I would also recommend to bring family and friends too, for the place is homey. Definitely a must check place to try their food.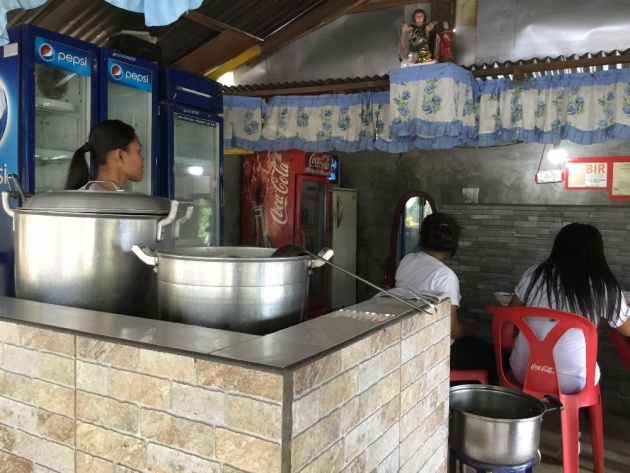 *Image is credited to Rain Tajon