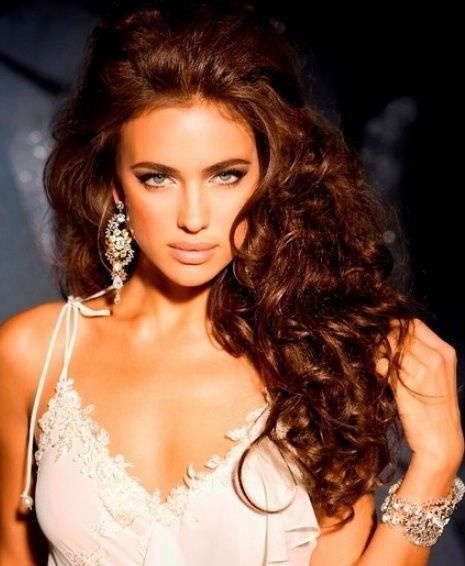 Hairs having curls appear sensual. People who are having soft hair, on them curly hairstyle could be done. However, people who are having natural curls & they want to give them various other curl look, then it is an amazing thing to give attention on. Those curly hairs which are good looking needs a collection of hairstyles which will suits these hairs the best. So, different hairstyles are there for different curly hair textures.
Short Hair
People who are having short hair need to go for an inch cask above the head during the use of the iron for curling. After the process of curling is done the person needs to apply pomade or wax with both the hands evenly for creating loose and soft curl. If any person is wishing for tighter curl, they can use hair spray for getting the preferred look.
Medium Hair
If the length of the hair is medium then it will need some more steps. Such kind of hair is little complex one because the top of head is smooth and the central ends are profoundly curled. Hot roller is the finest way for such curls.
Long Hair
If the length of the hair is very long then also some more steps will be needed. If the hair is layered and lengthy then it is much easy to make curls on them. With the help of hot roller, it will take only ten minutes for the normal curls. But if more curl is needed then it will take about twenty minutes or more.
Using hard hairspray along with soft gel is the way of softening the curls. One can also pin up the curls to get a sensual and elegant look during night time.