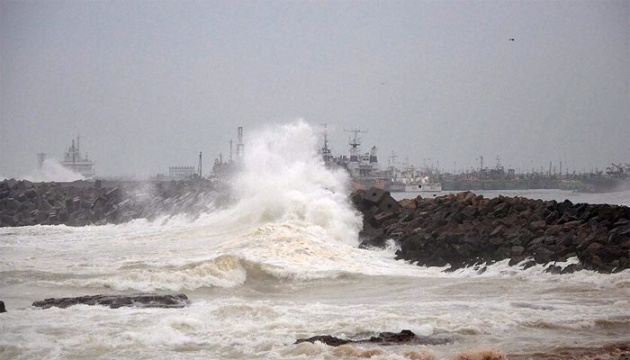 Cyclone Hudhud has brought heavy rain and strong winds to Odisha. But in Ganjam, those who weathered the worst of Cyclone Phailin last year, are thanking their stars. Hudhud comes nowhere near, said IMD.
which was so far a very severe cyclonic storm has now converted into a severe cyclone. Its speed is now limited to 120-130 kmph, said M Mahapatra, scientist at the Cyclone Warning Division of IMD.
AP Deputy Chief Minister N Chinarajappa has said that nearly 90,000 people have been shifted to relief camps in four cyclone Hudhud-hit districts.
The death toll has reached three as Cyclone Hudhud crosses Visakhapatnam.
We have offered whatever help possible from the Centre. Our next step will be to restore critical resources and then to rehabilitate, says Ajit Seth after holding Crisis Management Committee meeting.
NDRF has sent additional teams to Vishakhapatnam. The total number of teams in the district are 13 now, as per PTI.
67752 people have been evacuated to 604 safe shelters. We are monitoring situation and taking precautions, says Naveen Patnaik.
Helpline numbers released for Hudhud are: 08455885999, for Railway helpline– 01123342954, 23341072, 23341074, Odisha– 1948, Andhra Pradesh– 1949.
Extensive damage has been reported in Visakhapatnam.