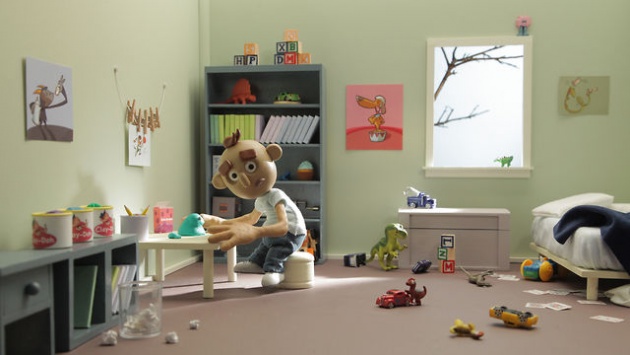 Yes, the bedroom is where the magic happens. We all know it. We watched people trying to show one another their bedrooms in movies. We asked our dates if they want to see our bedrooms. It all happened and is still happening. In this week's WACKY TUESDAY pick, filmmaker and stop motion animator Dan McKenzie lets us into the magical world of a young boy by taking us to his bedroom!
An official selection at Fantastic Fest, Newport Beach Film Festival, and Savannah Film Festival, where it won "Best Student Film," McKenzie's CREATE presents two parallel worlds: One belongs to a mad scientist who sets out to create a pet monster in an imaginary laboratory; and the other to the reality of a boy's bedroom. Yes, the bedroom is indeed where the magic happens. When I was growing up, I got bored with the Barbie house that was passed onto me from my sisters and started using my drawer set to build one from scratch. That's also I how I split my eyebrow open; by bumping it into the sharp corner of a drawer.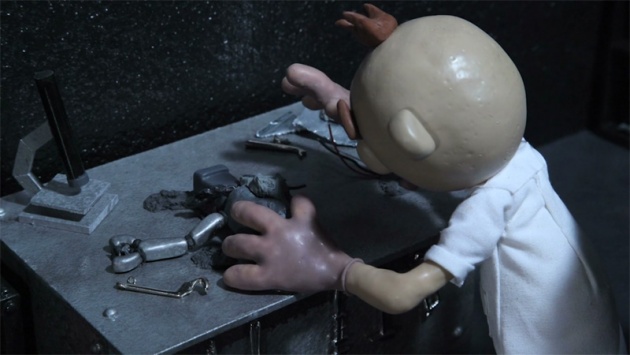 CREATE is a short and sweet stop motion film, but it's also wacky because it features a mad scientist. Though perhaps the little boy is in a way madder than the scientist himself. Even though it's only 2 minutes long, there's a whiff of Mary Shelley's good old Frankenstein in here. Highly recommended!
A recent graduate of Savannah College of Art and Design, Dan McKenzie has recently worked on the television show, Robot Chicken, and LAIKA's feature film, ParaNorman. He is currently residing and working in Portland, Oregon and is the newest member of Eren's Picks! Stay tuned to watch the most entertaining films on Film Annex's online film distribution platform. Watch CREATE here:


-- Eren