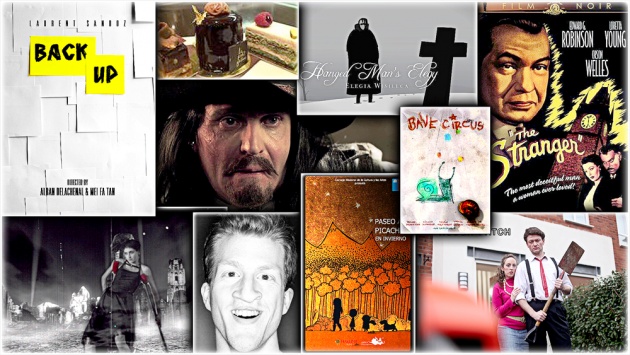 Hi everyone,
We want to say hi to August with a new filmmaker and a Web TV that will tickle your appetite. Mack Carruthers has 5 years of experience in animation. He worked on television productions for Nickelodeon and Disney. He likes to create comedies and never fails to surprise us with interesting stories. Waking Gus and Snowdrifter are two films that we highly recommend. We are already addicted to Mack's dark sense of humor and odd characters. Now, it's your turn! And as a bonus, you get to see the storyboards for both stories and read blogs about the creative process by the filmmaker himself!
Don't you like the summer more when you can eat outside, try exotic meals, and experience new recipes? Don't know where to start? The Culinary Web TV is here to guide you through new culinary adventures. You like to watch and learn? The cooking show videos are for you. Watch famous chefs at work and become one yourself. You will also get to travel and discover local restaurants and bars. So next time your friends come over, impress them with a tasty lasagne and a delicious chocolate dessert. Welcome to the world of fine cooking!
Lastly, we are excited to announce a short update about the Afghan Development Project: The 4th Internet classroom is in construction in Qhovaye Chahr school in Herat, Afghanistan. We will come back with news about the opening and more photos and videos soon.
For recent updates and more short films, follow us on Facebook and Twitter.
The Film Annex Team