Pakistan always produced world class players, not only in cricket but also in other games. We are proud to have Jahangir Khan who won 555 consecutive matches in Squash game. We had Hasan Sardar, Sameeullah, Shahbaz Senior and many other players in the field of hockey. Squash and hockey already declined in Pakistan. We had only one sports which we could boast about, but it seems that this sport is also following the footsteps of hockey and squash.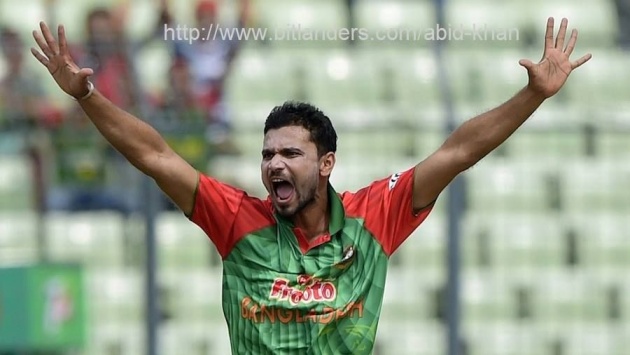 Pakistan reached to quater finals of World Cup Cricket 2015 which ended just a month ago. Major senior players like Misbah-ul-Haq and Shahid Khan Afridi, the boom boom, got their retirement from One Day Internationals. They were badly criticized for their poor performance along with Ahmed Shehzad and Umar Akmal. Though Misbah-ul-Haq played well with his bat, but the fingers were pointed out at his non-aggressive captaincy. All that being happened, everyone thought that Pakistan will now induct the new 'talented' players who would replace their predecessors and make themselves noted in this game of cricket. Pakistan and Bangladesh cricket boards agreed mutually on holding a series in Bangladesh in April, where 3 ODIs, one T-20 and 2 Tests are going to be played.
Pakistan landed on Bangladesh soil with its new captain Azhar Ali, who could not even make place in ODIs for past 2-3 years but was given the captaincy. In the first one-day international played at Sher-e-Bangla National Stadium, Dhaka on 17 April, Bangladesh scored a huge total of 329 for 6, with Tamim Iqbal and Mushfiqur Rahim scoring centuries. Since the wicket was easy to bat on, it was expected that Pakistan might chase the total but the team could not even play whole 50 overs and were bowled out at 250 with 4.4 overs still to be played. It was second Bangladesh victory in the history against Pakistan. Bangladesh beat Pakistan first ever time in a world-cup match in Englan back in 1999, beating Pakistan by 62 runs and created history (and that is why Bangladesh won the test status by ICC).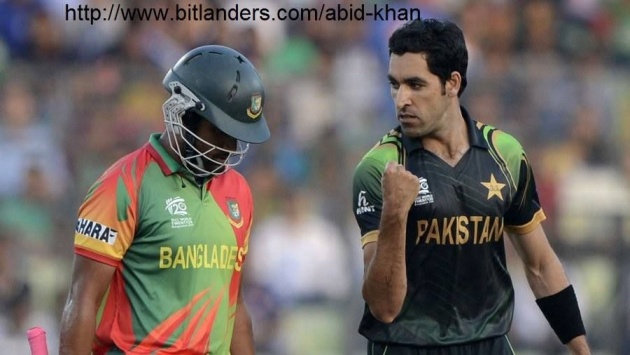 The second match of the 3-one day international series was also played at Shere Bangla National Stadium, Dhaka, on 19 April, 2015. The Pakistan cricket fans expected that Pakistan will surely beat the minnows easily as every day is not Sunday. But, it was not a different result! Bangladesh beat Pakistan comprehensively by 7 wickets. Pakistan could only manage to score 239/6, thanks to the middle order and late middle order batsmen. Bangladesh scored 240 for 3 with 11.5 overs yet to be bowled. This comprehensive victory gave Bangladesh the joy of winning the series first ever time against Pakistan.
There are a lot of questions to be asked as what is the cause of decline in our cricket. Well, the major part is non-existing of international matches within Pakistan since 2009 after Sri Lankan team was attacked by Tehree-e-Taliban Pakistan (TTP) in Lahore.The international teams refused to travel to Pakistan on security grounds. This made the local talent not to appear on the surface. We must also criticize the poor coaching and management. The politically appointed people in Pakistan Cricket Board (PCB) have ruined the professionalism and non-serious bosses are appointing their 'good bookers' on important posts. I think they must start talent-hunt scheme to search for talented players to come up and support them. PCB must answer the questions asked by the veteran cricketers and mend their ways before it's too late.